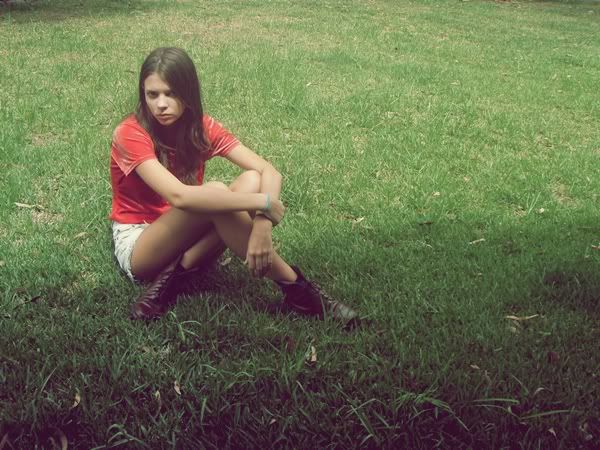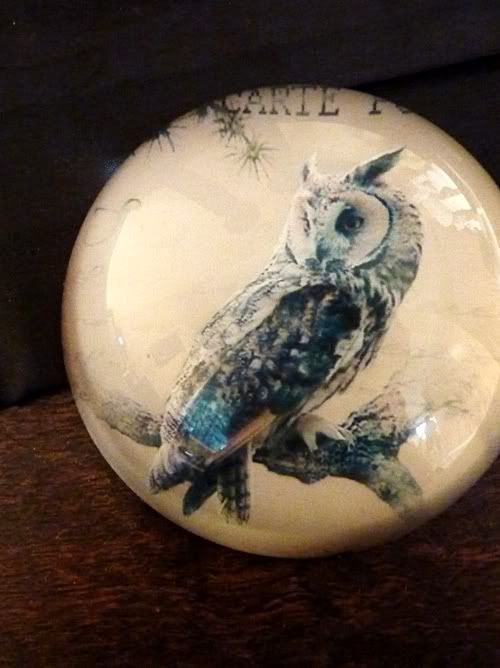 It

is at catastrophic heat levels here in sydney Aust. and i'll be spending my time today inside in air-con and outside in my mini splash pool and the spa with friends(on extra extra low temp).
In these photos im wearing: Velvet Tee-vintage, Shorts-DIY opshoped, Boots-vintage, chain-vintage.
My mum bought me this amazing semi globe (paper weight) owl from balmain for my collection. I love it.