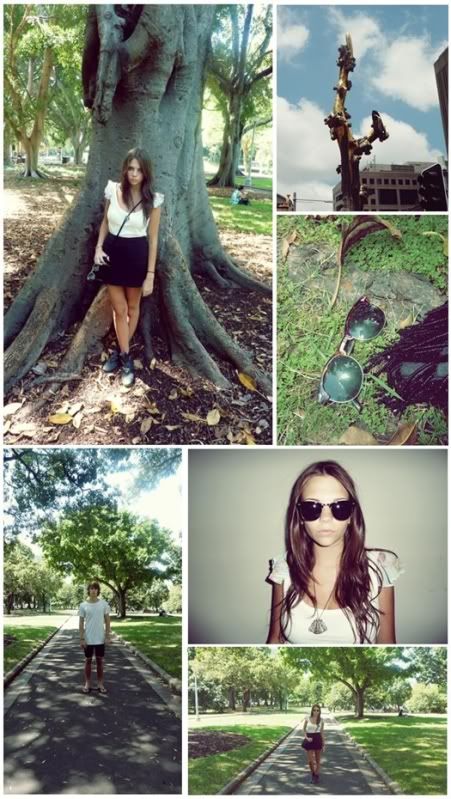 Wearing: frill shoulder tank - designed by myself, fan pendant - vintage brooch on chain, clubmasters - vintage&paddy's markets and the rest already posted before.
Today we ventured into the city to visit Paddy's Markets, Hyde Park and american apparel on Oxford St.
I bought two pairs of sunglasses (one to replace my vintage clubmasters that have scratches on the lenses [both pictured] and the other pair, cause i can and cause they reminded me of the white circle Chanel frames) and some grey thigh high socks.
I cannot wait for winter.
Today my feet were so hot in my favourite boots that i almost regretted wearing them.
Almost...
They always get lovely compliments.
Good boots, nice work.