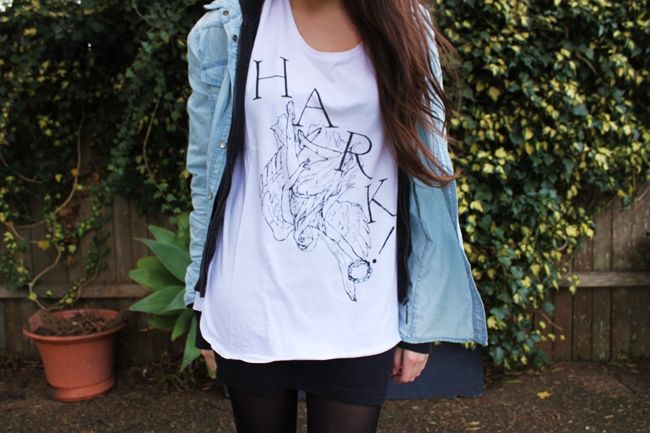 wearing: tee -
As The Music Dies
, shirt - cotton on, hoodie - old and boots - Market HQ.

It's still very chilly so a hoody under a denim shirt is very welcome. It's all about the layers!
This awesome fallen angel shirt is by NY based label
As The Music Dies
who make unisex designs. So you can always share your tee around!
In other news, I'm not sure if I've ever included my puppy in an outfit post before but this is my black little poodle, Penny Lane. Yes, she's named after the Beatles song. She has her own layers for winter... lucky!