wearing: faux fur vest & skirt from TweetTweet, Minkpink tank via MHQ, Sportsgirl ring plus clutch, sunglasses, cuff and boots are all vintage.
The other day I decided to drop everything for an hour and take a break from the non-stop madness and go op-shopping! It wasn't a big haul but I was pretty damn please with these finds! Not only a brand new Topshop playsuit but a vintage glass cross pendant AND a old film Canon camera (WITH LENS)!!! I haven't tested the camera yet and I'm wishing wishing wishing it will work but otherwise I have an extra lens for my usual Canon SLR.
I wore these pieces from tweet-tweet that landed on my doorstep last week. A couple not-so-basic pieces that I'm excited to style differently throughout winter.
In other news... it's almost the weekend!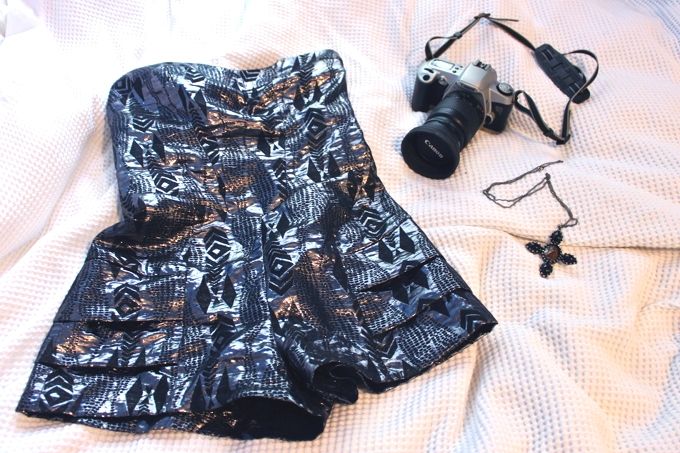 emma