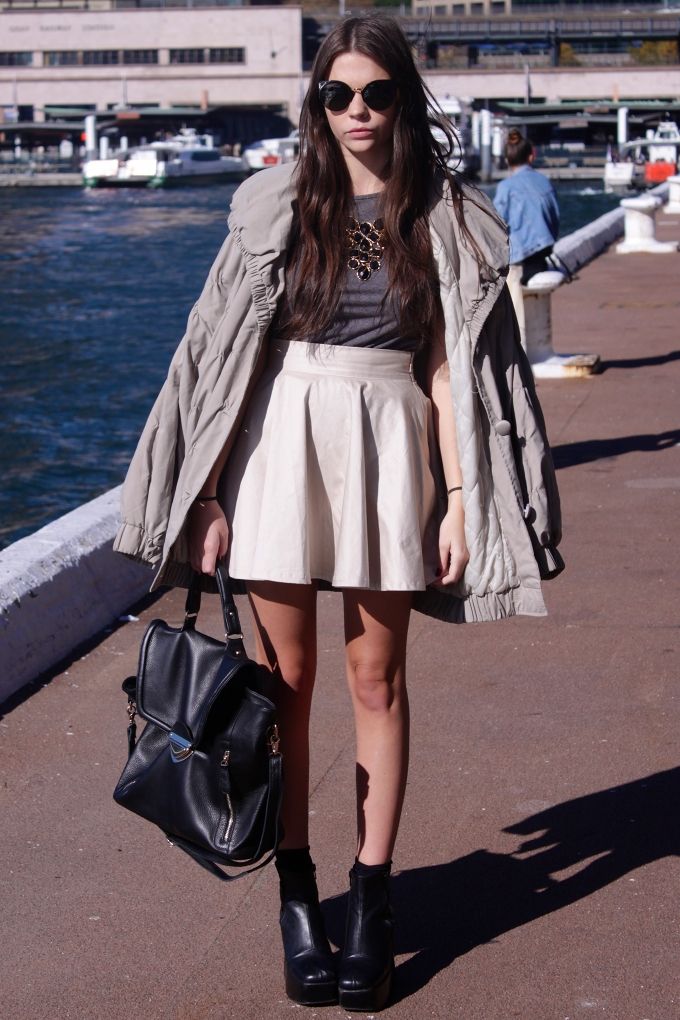 ___________________________________
Thursday was a short day for me and my vintage eggshell coat (also lovingly referred to as 'The Egg') kept me snuggley all morning! First I headed into the city to attend a blogger breakfast held by The Iconic and Breakfast With Audrey. Danish and tea, yum!
The weather held out amazingly during the week even though the forecast was for rain oh rain!
After wearing bright prints and denim I decided on a last minute neutral look. This began as my version of the 'all white' look because unless it's a white dress I'm not sure if I would wear an all white outfit.
___________________________________
Photo diary from Day 4 coming next!
Photos thanks to Jess (JessLovesFred)
___________________________________
Sequin top - JUNK
Skirt - MINKPINK
Necklace and bag - Eloiise
Sunglasses - Retro Super Future
Boots and coat - Vintage
___________________________________