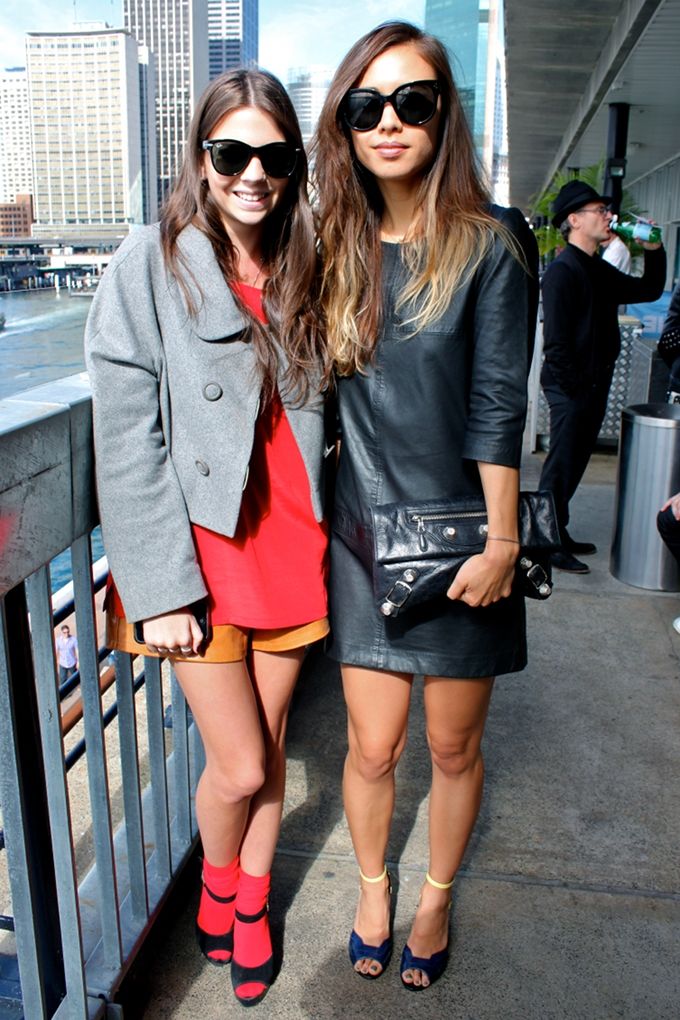 Already my MBFWA posts are coming to an end (although Part 2 of the film still to be released)! As mentioned in my last post I met the lovely Rumi of Fashion Toast (above) on Day 5 and ended up attending many shows including Suboo which was held at The Summit Restaurant (below). The view was excellent and the canapés even better (made by owner and celeb chef Michael Moore).

Next was the Raffles showcase, Bless'ed Are The Meek (laysers included), Next Generation 2 and nANA jUDY ended the week with help from band Amy Meredith.
In the end I had a wicked week and so I'd like to thank everyone involved including all the PR and peeps behind the scenes who sent out invites, took care of us bloggers and made the week another one to remember!
emma
p.s. Part 2 of the SPIN DIZZY FALL MBFWA film coming next!