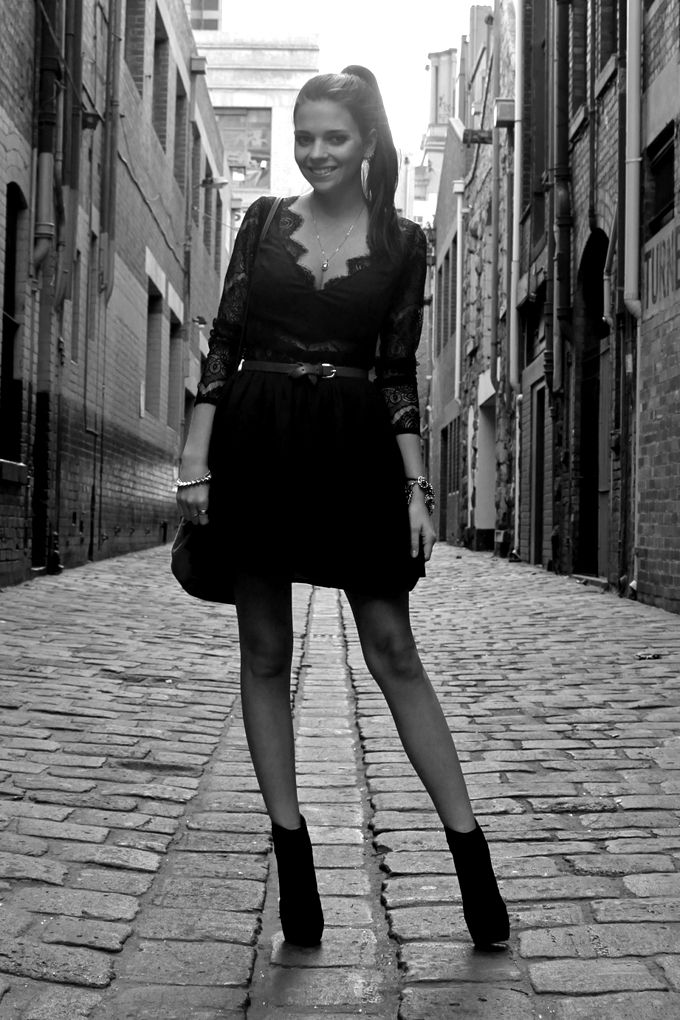 ___________________________________
On friday I zipped off to the airport to catch my plane to Melbourne! I was flown down to attend Fashionopolis, one of the first blogger conference events in Australia.
It was wicked to catch up with some friends and other bloggers not to mention finally meet some Melbourne girls that I've been in contact with only via the internet since the conception of our blogs (
Sam
, yes I'm looking at you)!
It was a whirlwind night and an interesting day at the event.
I was able to pull together this little outfit thanks to Keepsake, Wish, Peep Toe and of course a little vintage thrown in! Black = tre Melbourne, right?
___________________________________
Melbourne photo diary (including Nuffnang Fashionopolis event) and video "Kisses from Melbourne" still to come!
Photos thanks to Steph Kramer
___________________________________
wearing:
Sunglasses - retro super future
Belt & bag - vintage
iPad case - Typo
___________________________________
emma