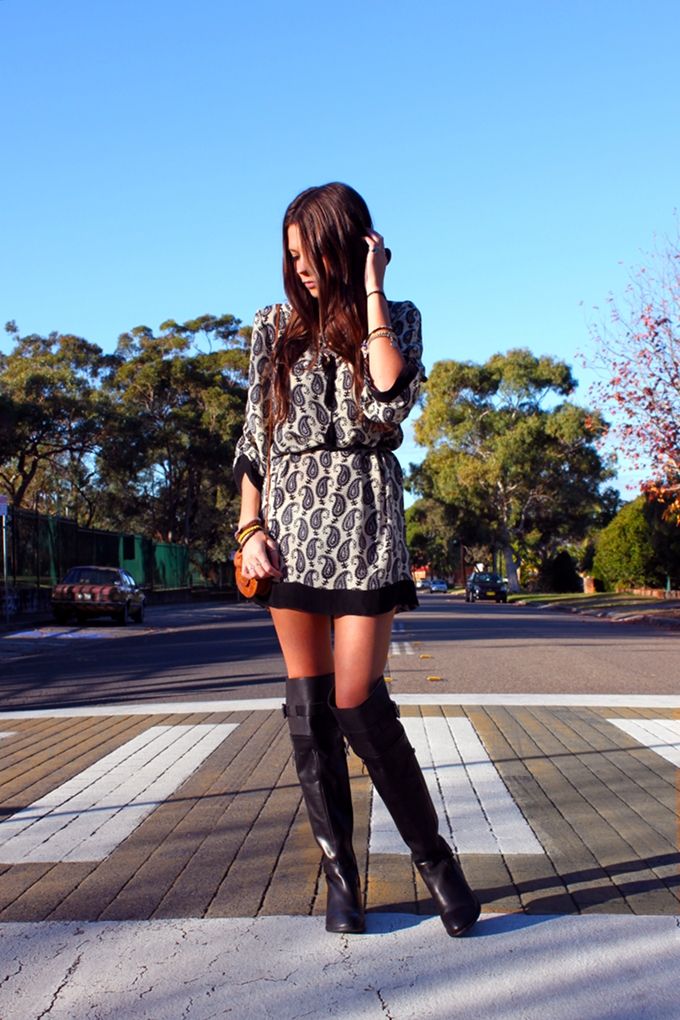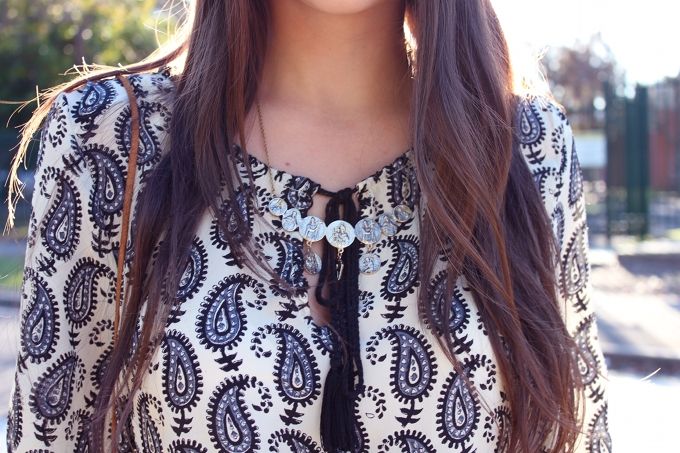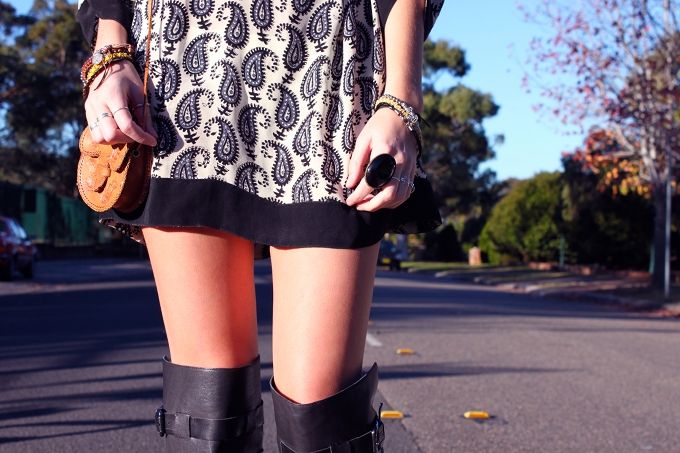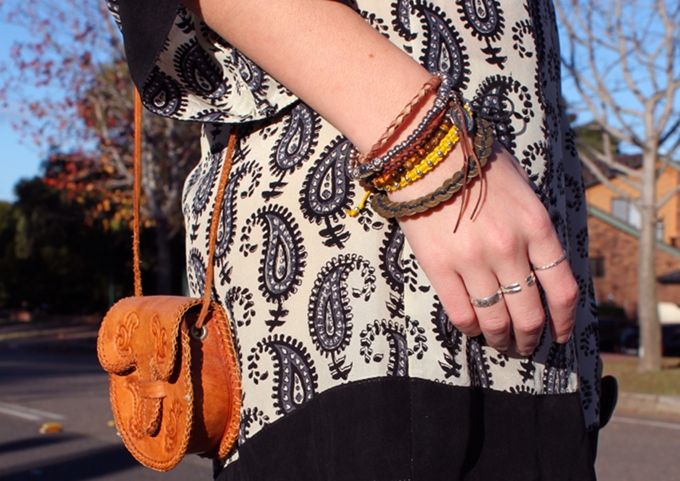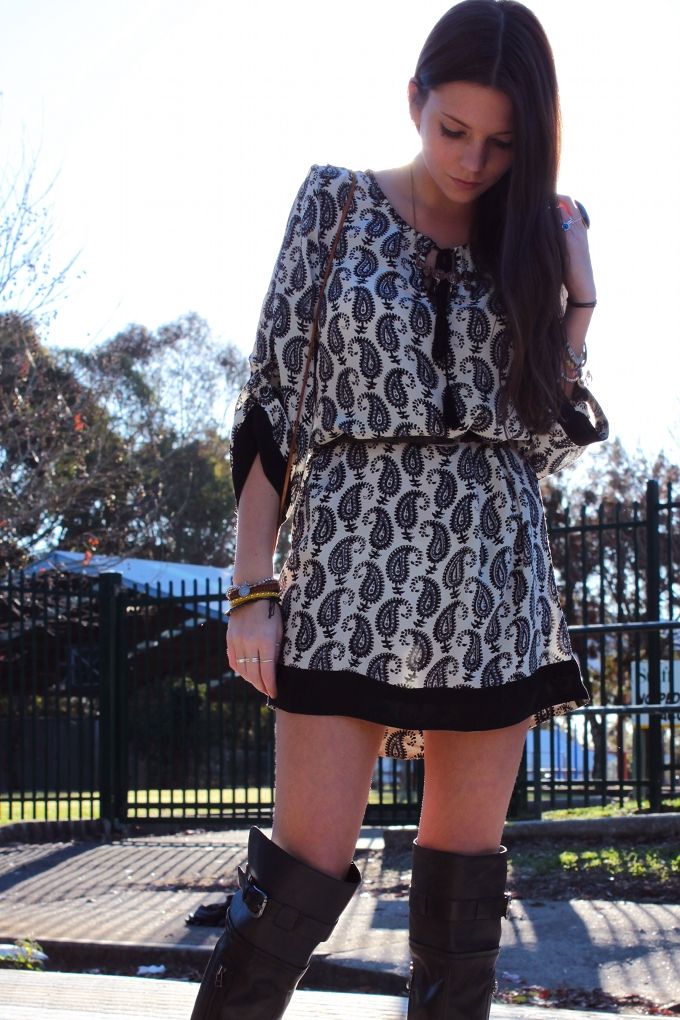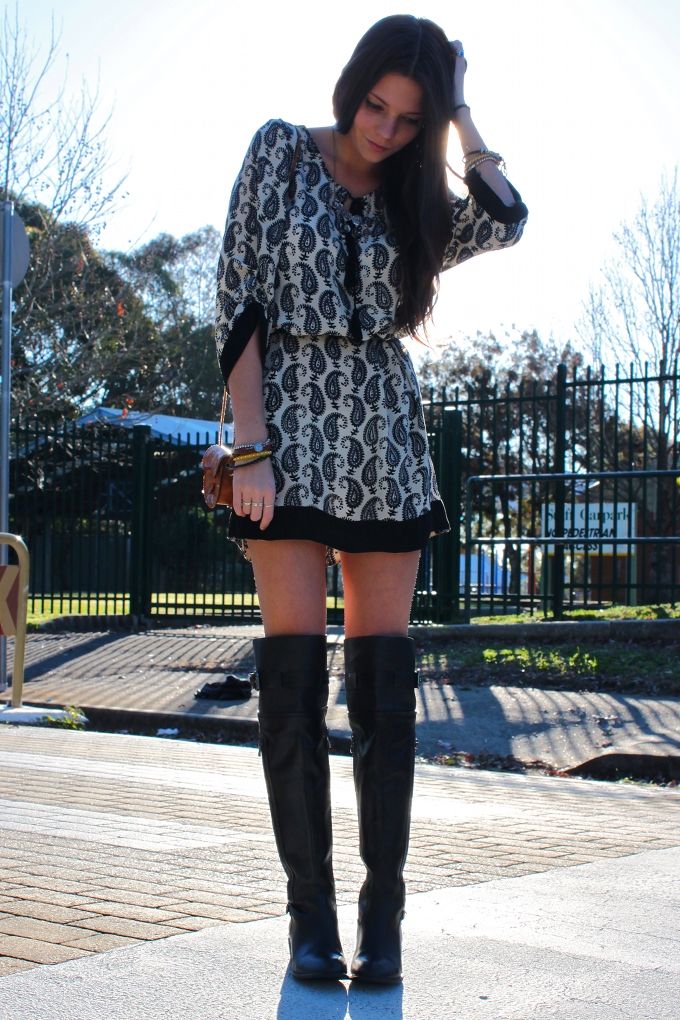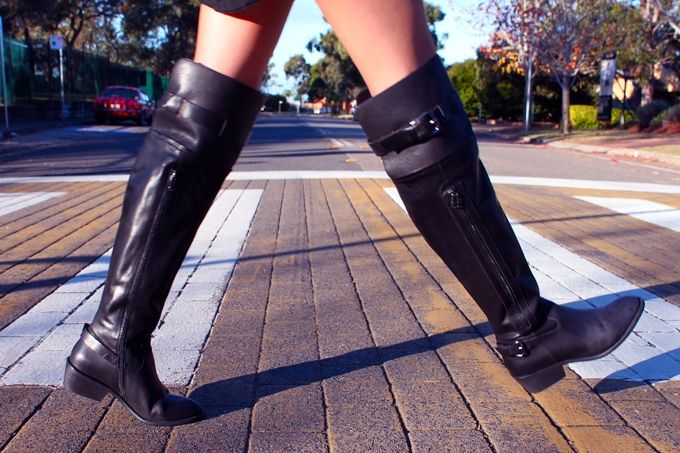 wearing: Boots - Shooii, necklace - Low Luv (

Eyegasm Brands 03 9528 7300),

Dress - Tolani (

Eyegasm Brands 03 9528 7300), vintage bag, belt and bracelets from Indonesia.
I can't believe how overdue this post is, as I have been hoping to post it ever since before exams! I got to wear this little number last week with these boots that have been my most worn item in the past month!
So easy to wear in winter and a bonus since I can keep my legs warm in chilly temperatures AND still wear mini dresses! I've never owned over-the-knee boots and was undecided at first but I am so glad I got them! (It looks like Shooii might be having a sale too, so get on over there quick!)
I'll be taking this gypsy-like Low Luv necklace with me to Bali for sure. Only 4 more
sleeps!
emma