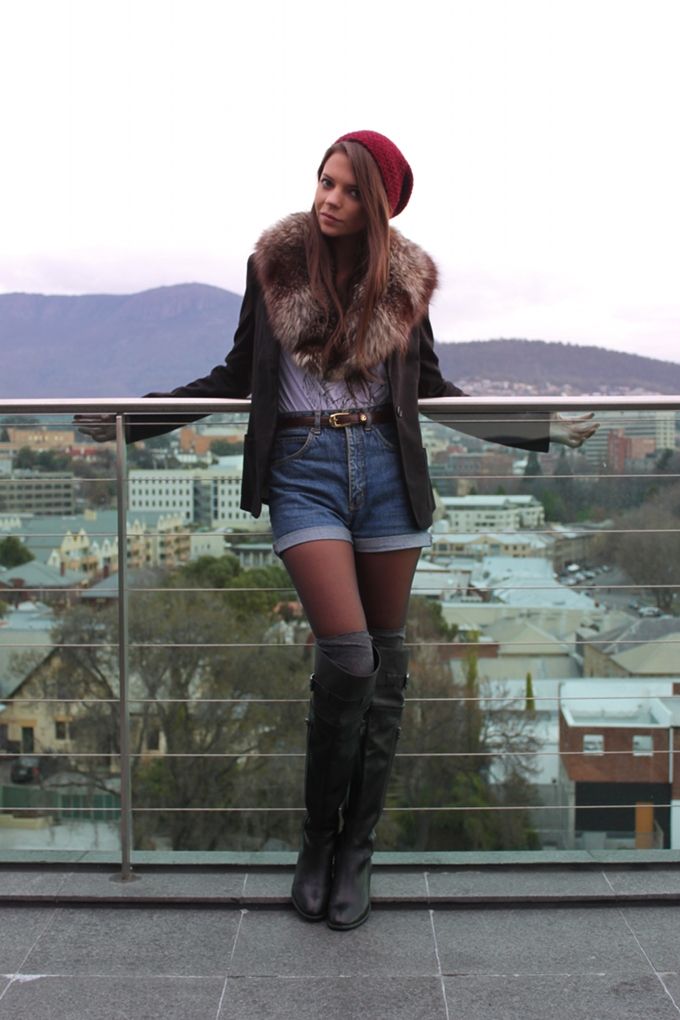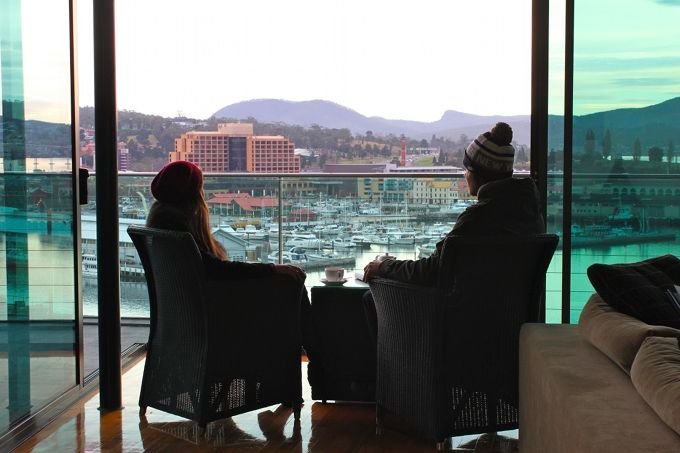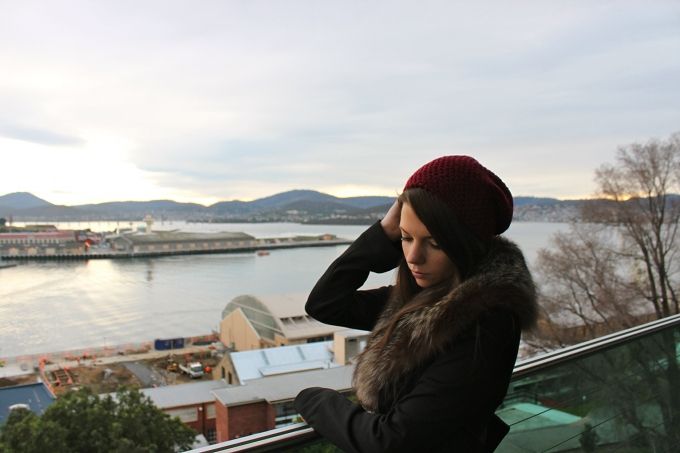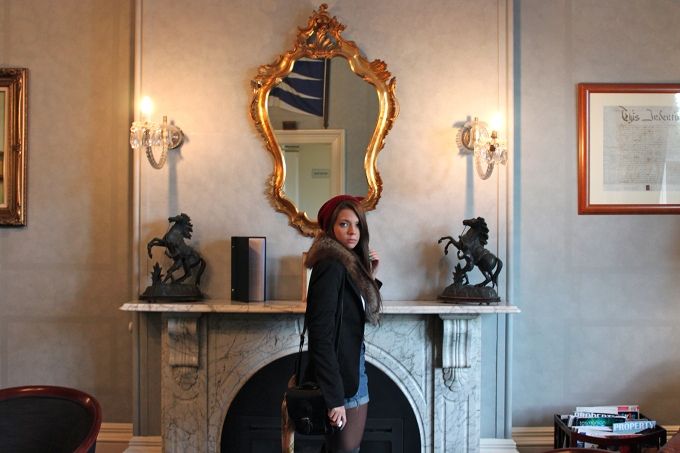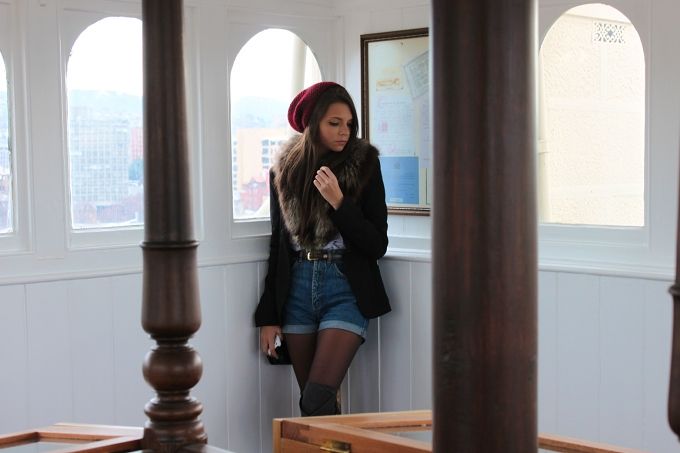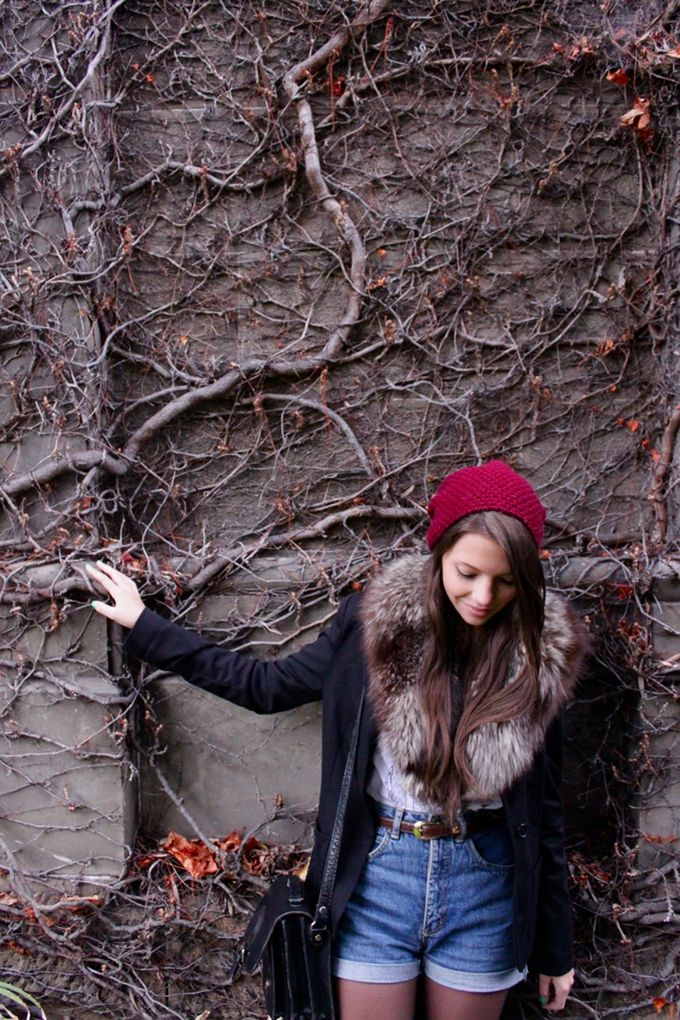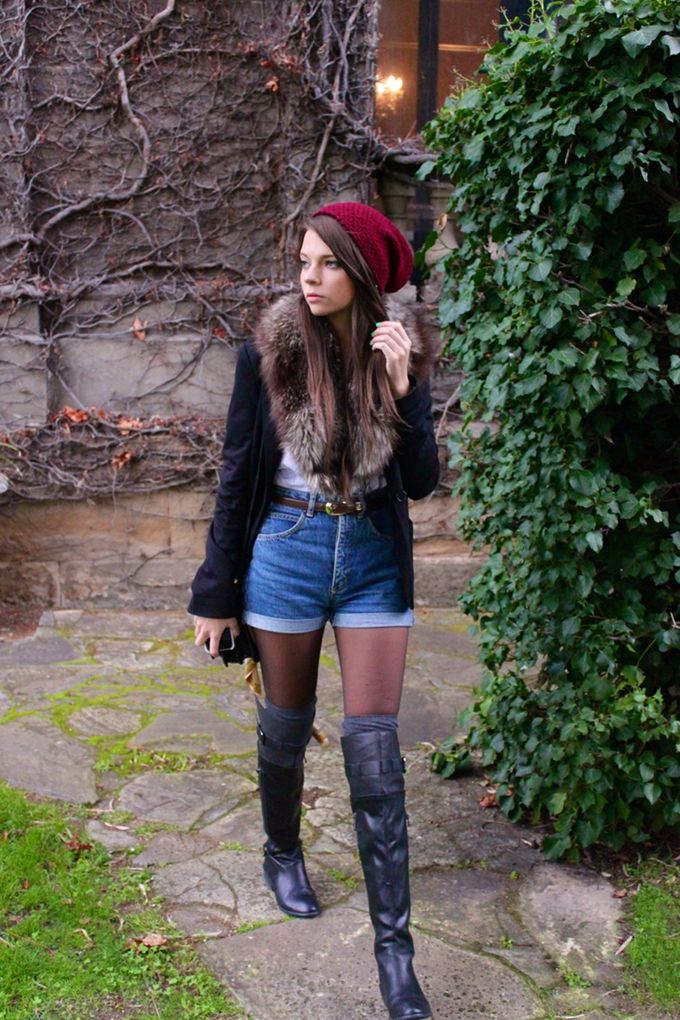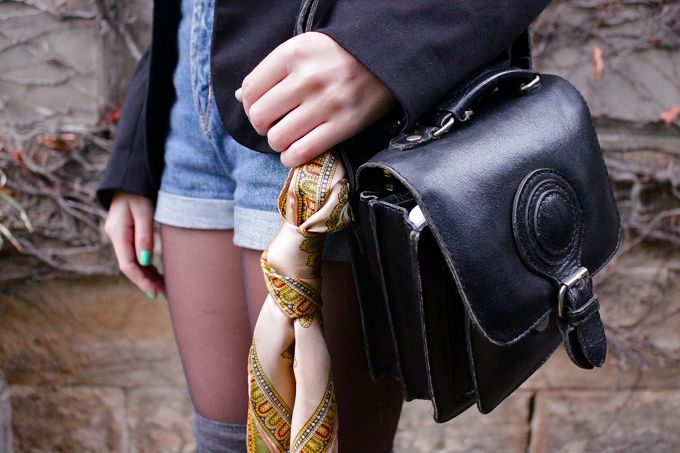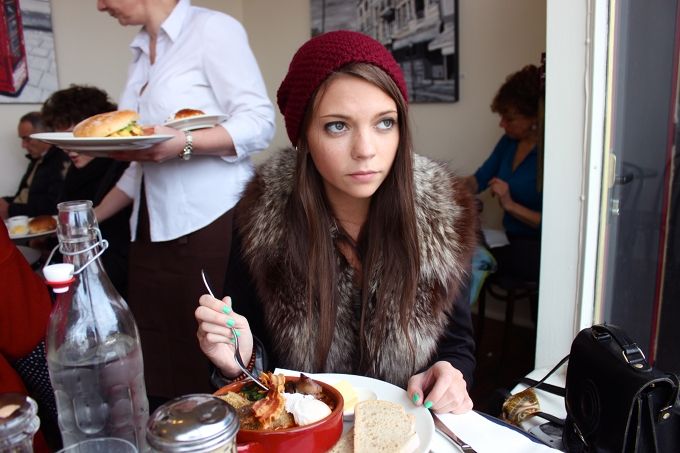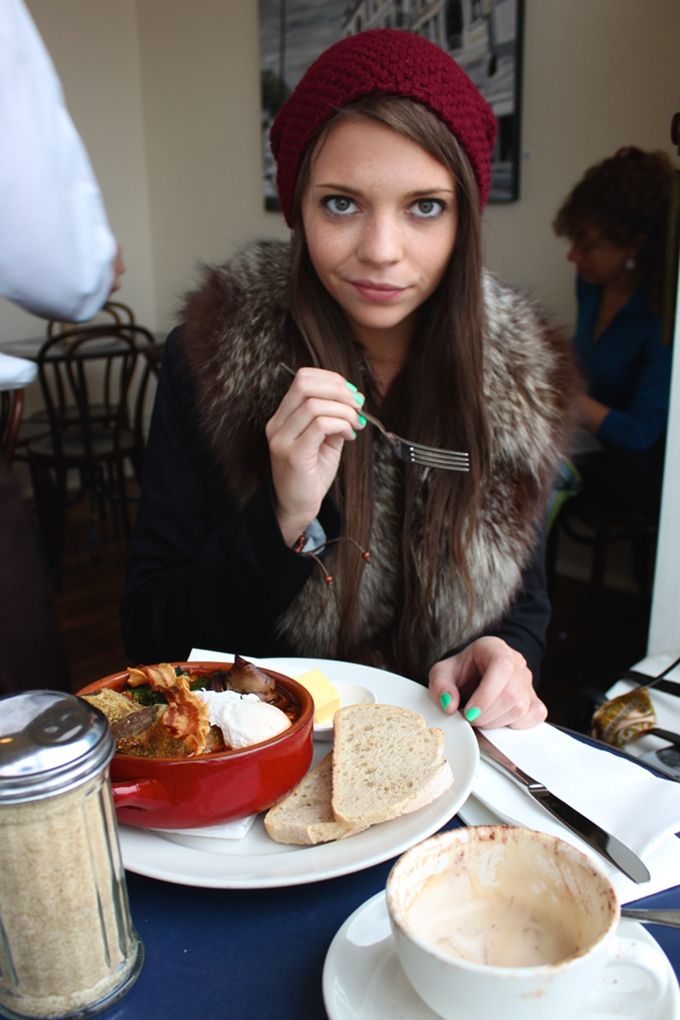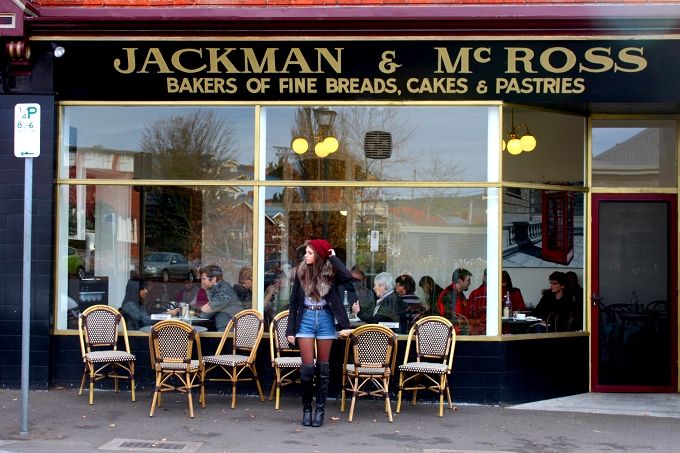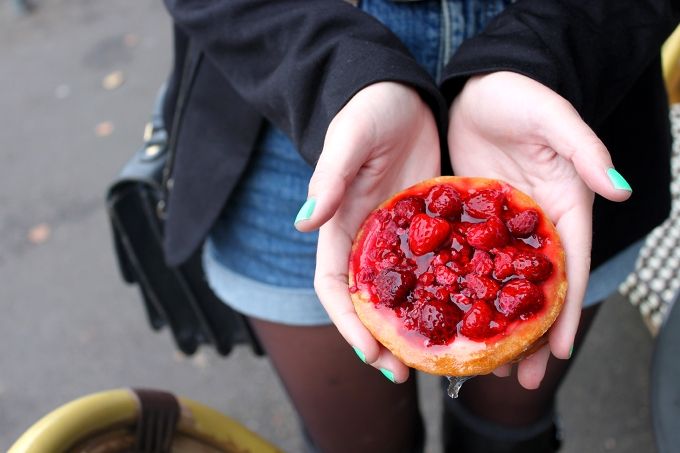 Halfway through our 24hrs in Hobart we woke early to drink tea and watch the sunrise from the mind blowing, ChuckBass-style, Penthouse suite at the Lenna. We then had a looksie around the hotel to explore the bar and old school lookout that the original owner once used to see out to the harbour.

Next stop was the Jackman & McRoss Bakery which was highly recommended by locals. After eating their huge claypot breakfast, I now know why it is so loved as it was divine and the perfect start to the day! One of the yummiest tarts (raspberry and cream cheese) I've EVER had was also a highlight as we drove to our next location unable to resist it's sweetness.
Part 2 of our day in Hobart for
Hooroo
is still to come! Including Cascade brewery, Moorilla winery and MONA!
Shorts - Vintage Edwins
Belt, bag, scarf & fur - Vintage
Blazer - Cotton On
Boots - NUDE via Shooii


emma