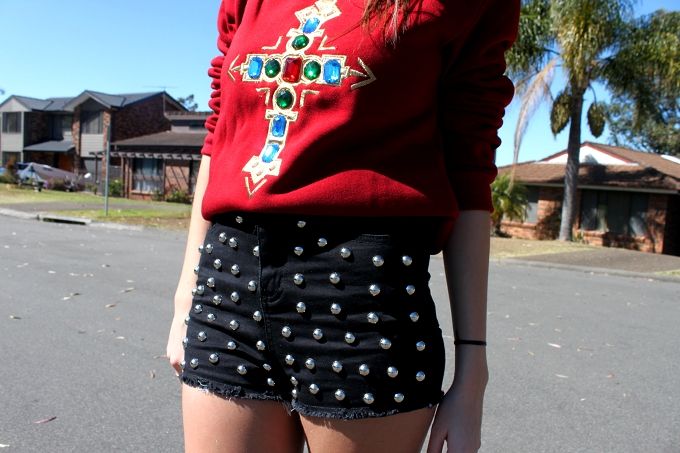 wearing: Jumper and shorts from Missguided, Heels form Rubi (on sale here!) and beaded bag from Sussan.
I am so happy to be on uni break right now! It's like a preview of summer and I can't wait to be hanging at the beach every second day and wearing next to nothing for months!
Something I really wanted was black shorts for summer and these are an exciting solution. When wearing I repeat the mantra 'I must not run my hands across studs' because it may be fun but to a stranger I seem to be getting a bit too familiar with my shorts.
I now have my iPhone 5 safe and sound and currently making the transition from my old 3G baby. Exciting!
emma
p.s. don't forget my giveaway on Facebook HERE!