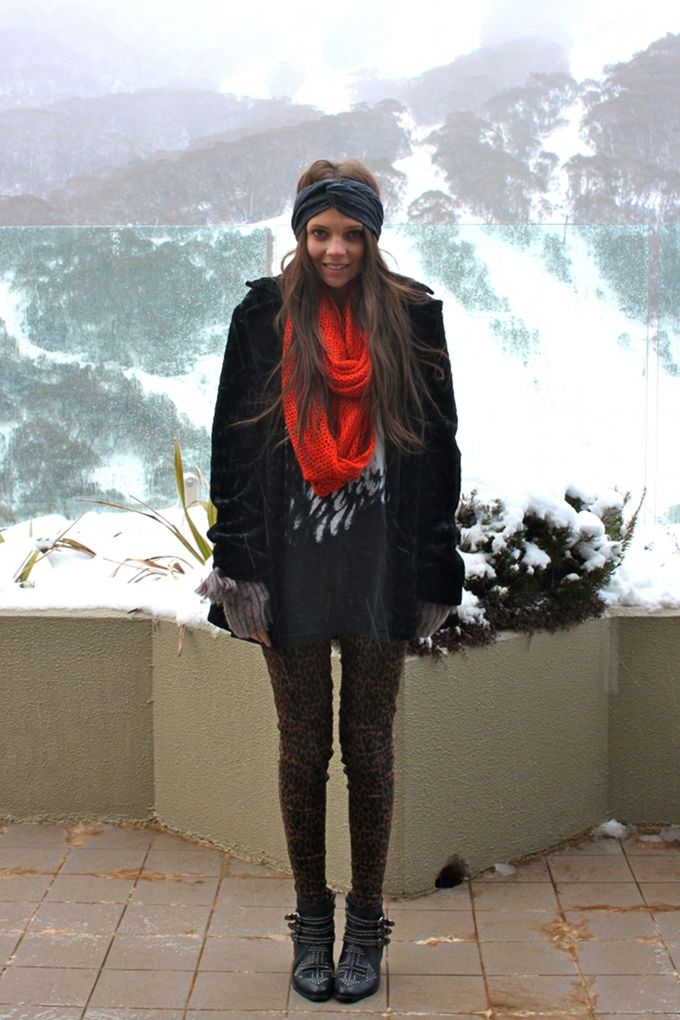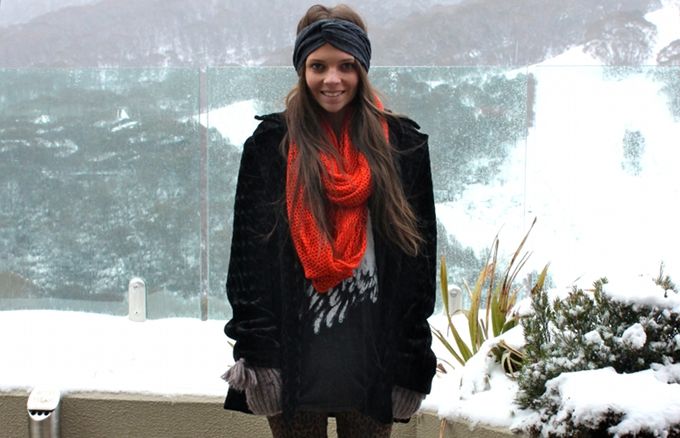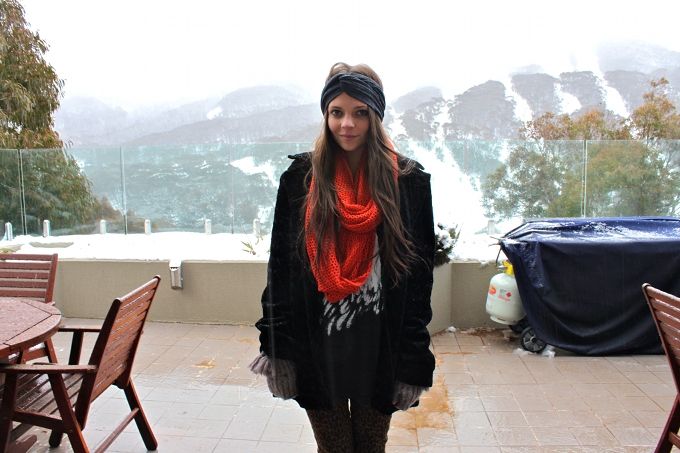 wearing: vintage coat, DIY headband, seafolly scarf, wool mittens from Bali, Soles boots, jeans and MINKPINK singlet from Market HQ.
This weekend I'm at the snow in Thredbo and sneaking in a quick postie on the blog!
Friday was horrible weather, Saturday was rainbows and today has been sun, sun, sunshine.


Yes, it was actually snowing when I took these photos! So a quick couple of snaps and then off to the pub for some ciders next to the fire. Apart from the aching leg muscles I'm pretty relaxed right now.
emma