When thinking about creating a wrap up post of 2012 I thought it was completely daunting and almost decided against it. Although going through all my photos from 2012 has made me realise how many amazing experiences I have had with Spin Dizzy Fall this year and I cannot be more grateful for everyone who supports me and takes me on these wild adventures that still often feel surreal. From being involved in huge campaigns, such as with Myer, Toni & Guy and Boohoo, to being photographed by some of the leading street photographers in the world, like Candice Lake, Facehunter and Tommy-Ton, I have met some awe-worthy people and learnt so much more.
Meeting new people and bloggers is probably one of my favourite things about running a blog and I have had a blast hanging out with new and old blogger buds and all those who help out on projects, events and fashion weeks. Last but not least a giant thank you to all my fans and followers, you're a bunch of wicked individuals!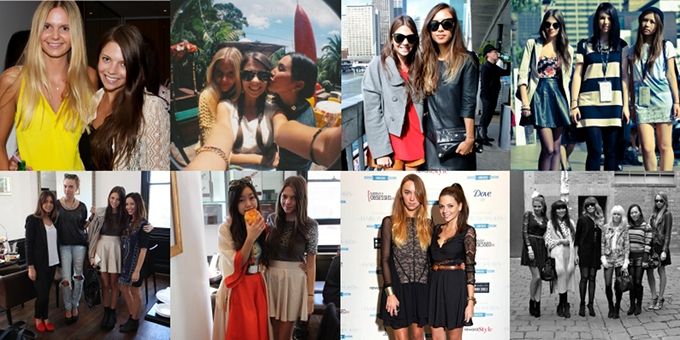 My 2013 will begin with a summer holiday so stay tuned for the first outfit post of 2013 then summer snaps!