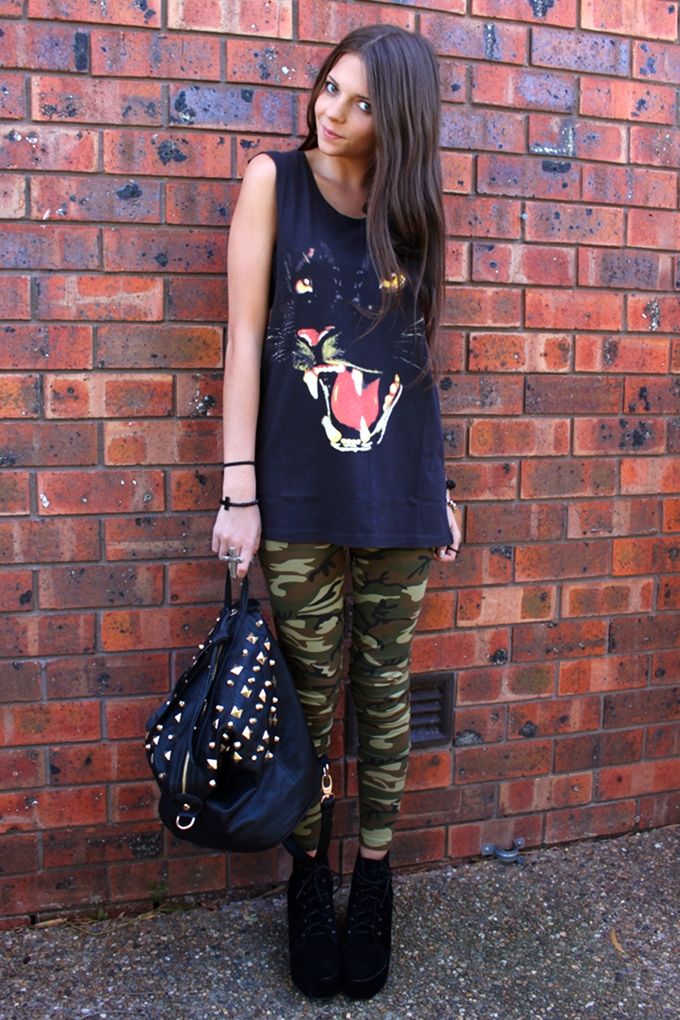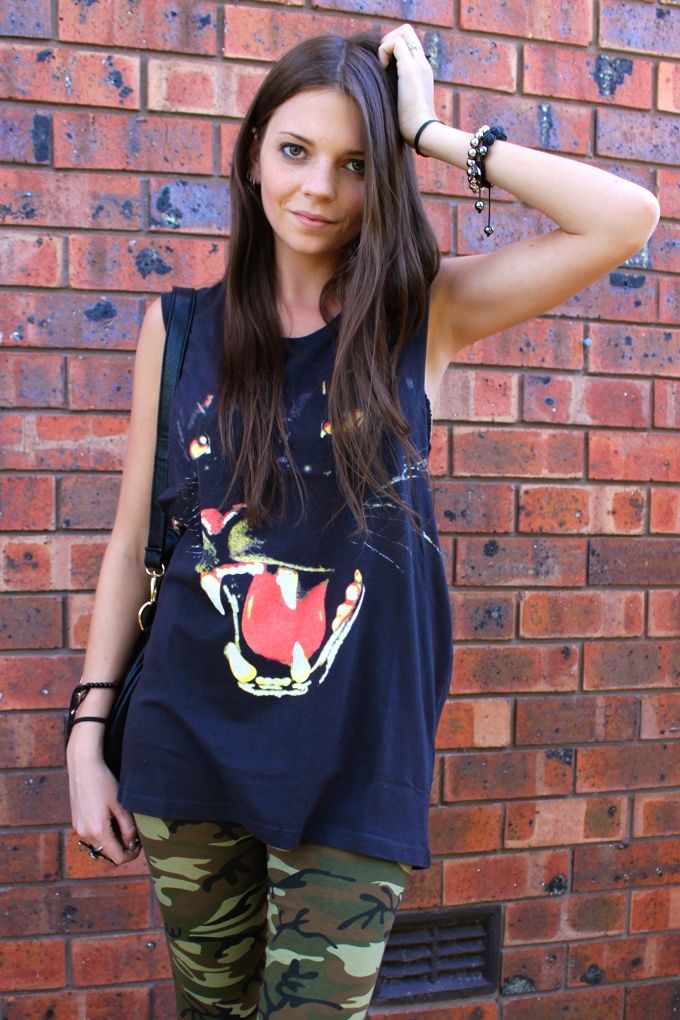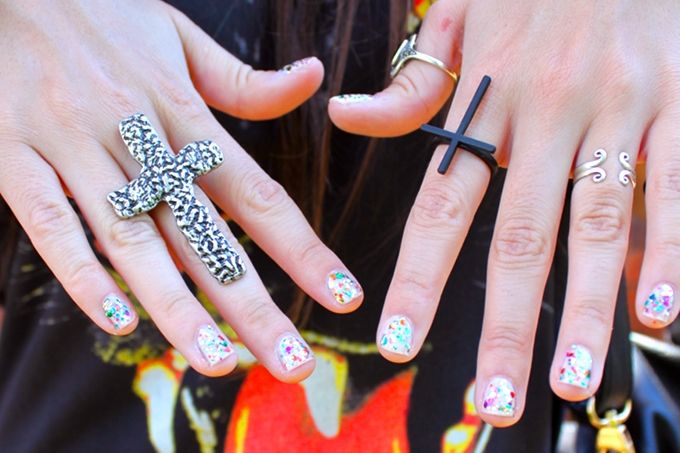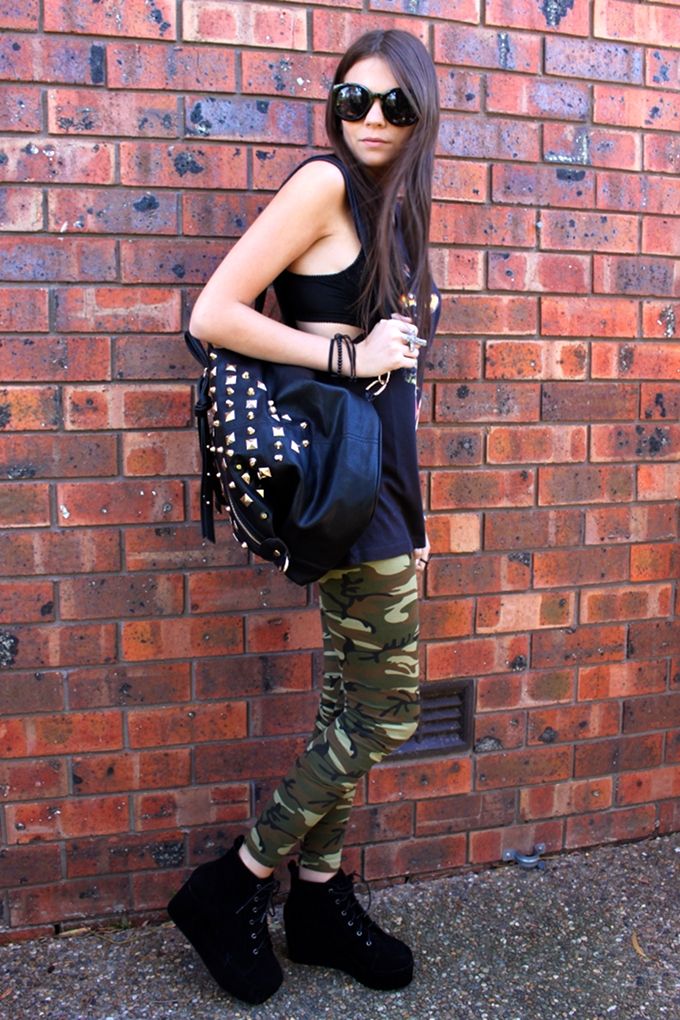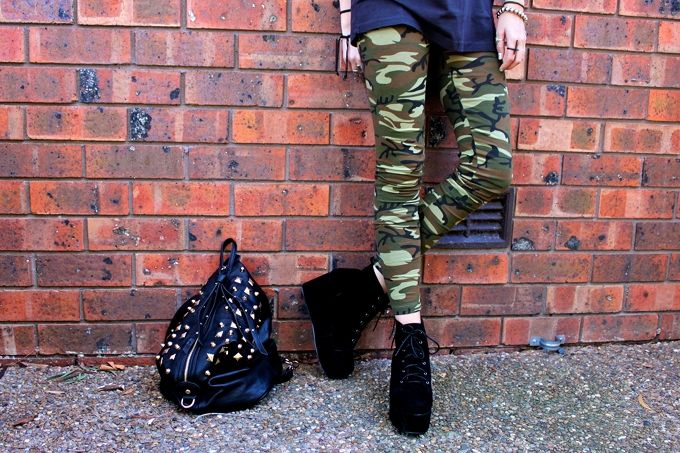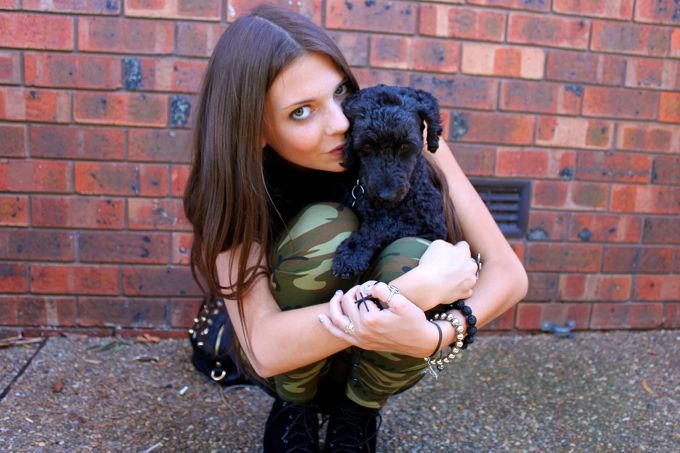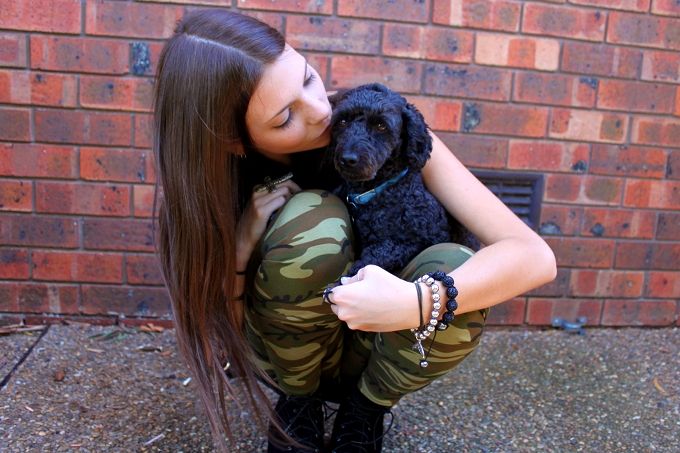 wearing: tank - jorge, camo leggings - Tweet Tweet Fashion, black cross ring - Back Stage*, Silver cross ring - Evil Twin, shoes & backpack from Boohoo.
Lately I am becoming more and more addicted to tanks AND camo print. I thought it best to put these two pieces together for maximum jungle power!
On another note, Penny-Lane looks so scared/timid/cute in these photos! Don't be fooled though, she's a wild cat ... dog.