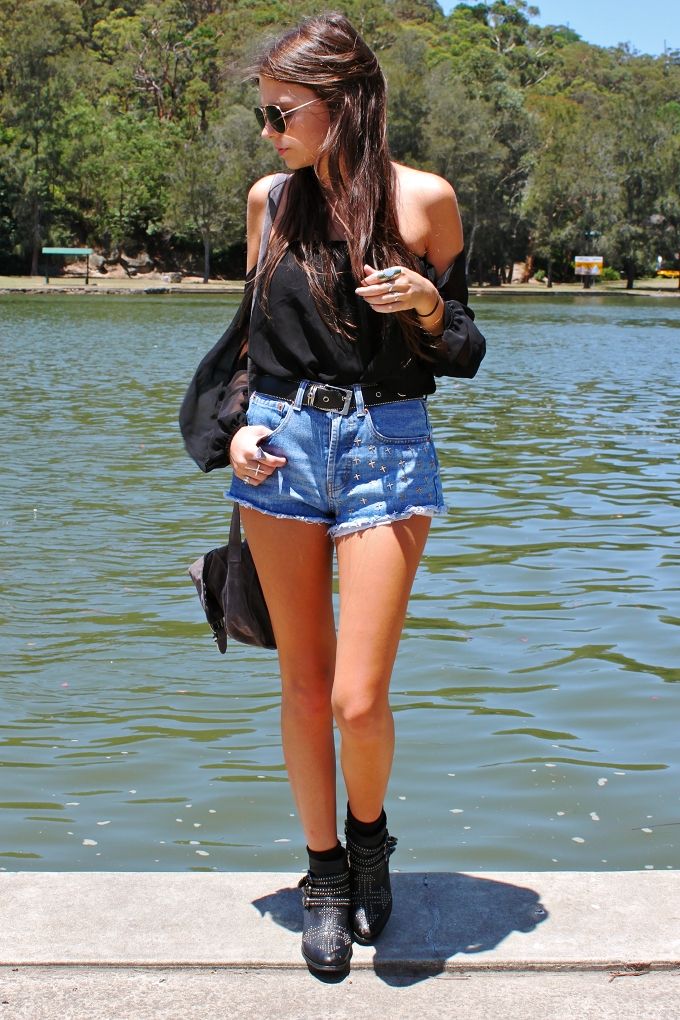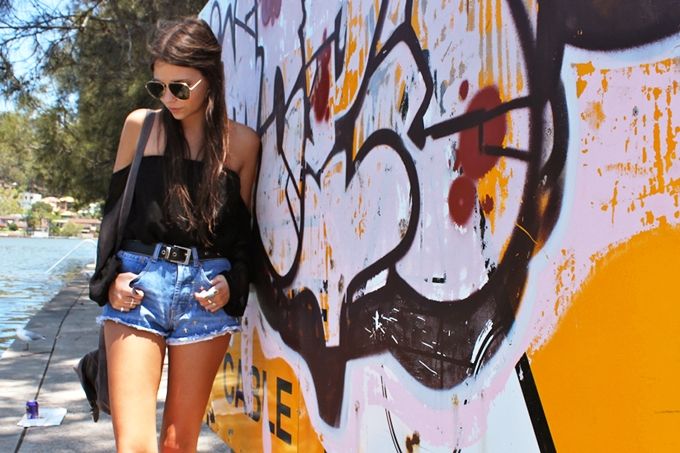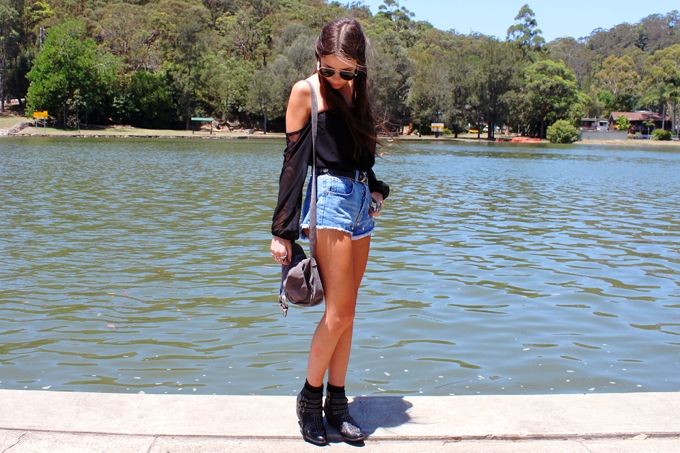 wearing: top - Karibu Boutique, Shorts - Missguided, Bag - General Pants, Shoes - Soles and vintage belt.
Whenever I have a lazy day at home one of my favourite things to do is drive down to the river, sit by the water in the sun and eat some chips or seafood for lunch.
Two new pieces in my wardrobe are these wicked silver cross shorts and my new favourite
top
with off the shoulder sleeves that just makes me think of summery Sunday afternoons.
emma