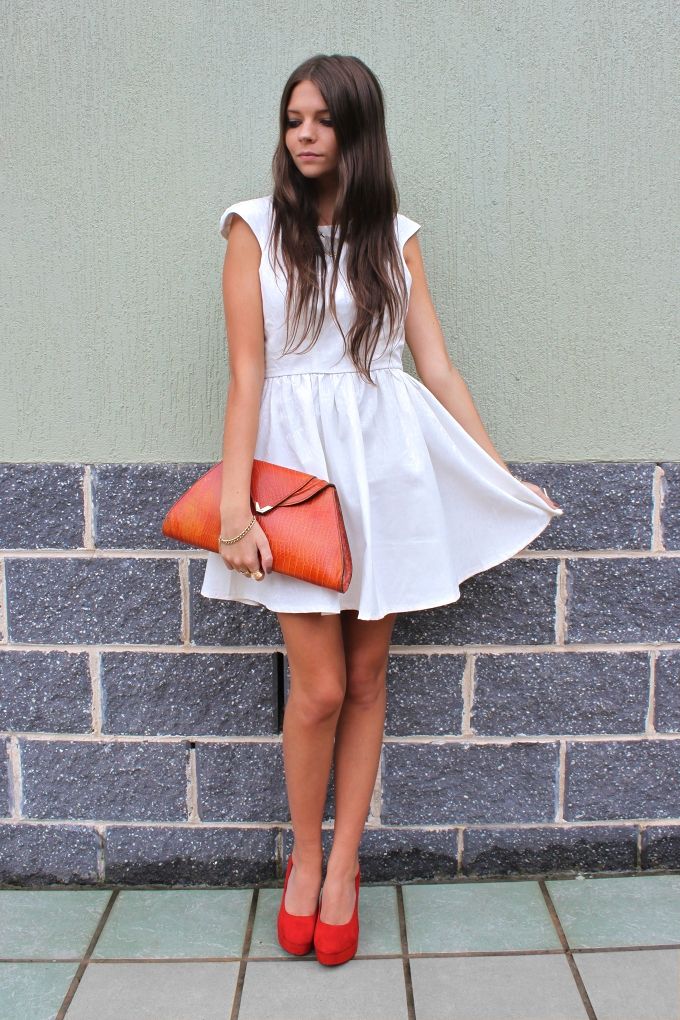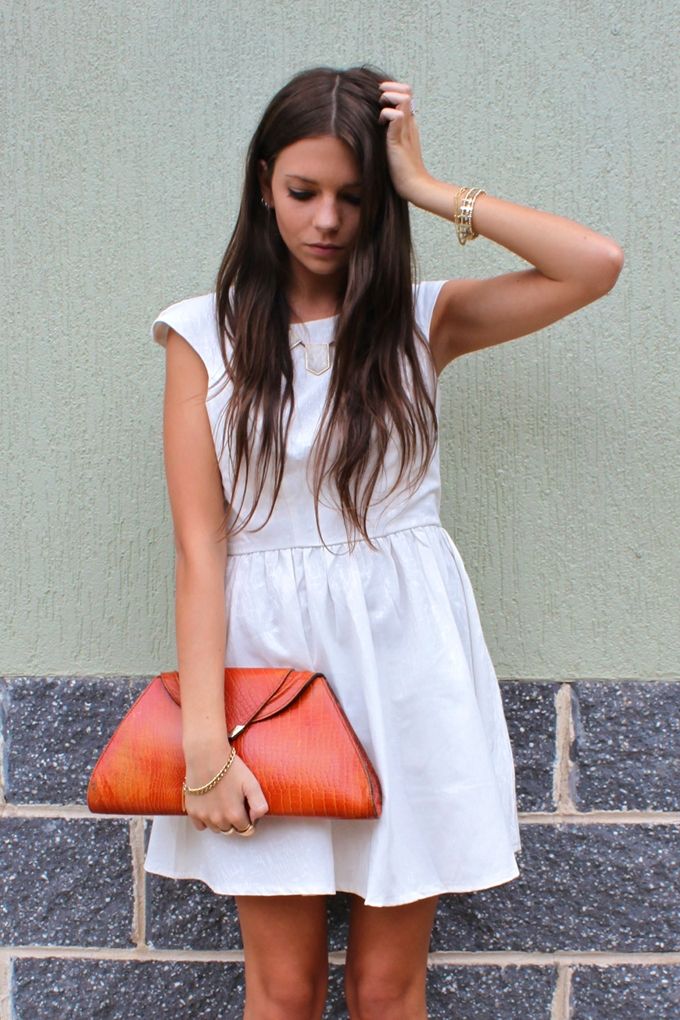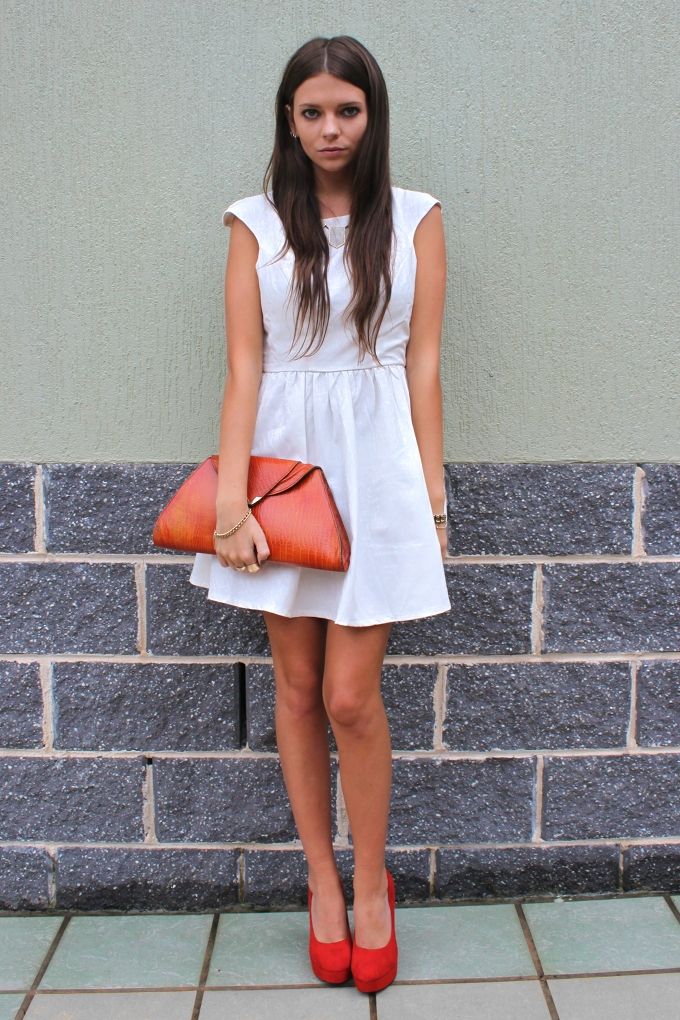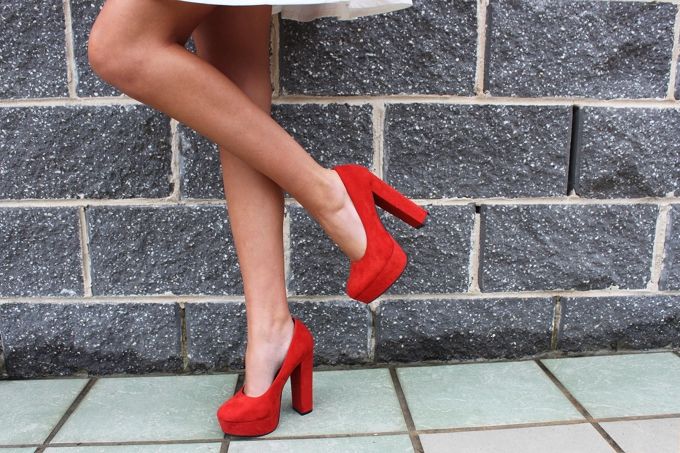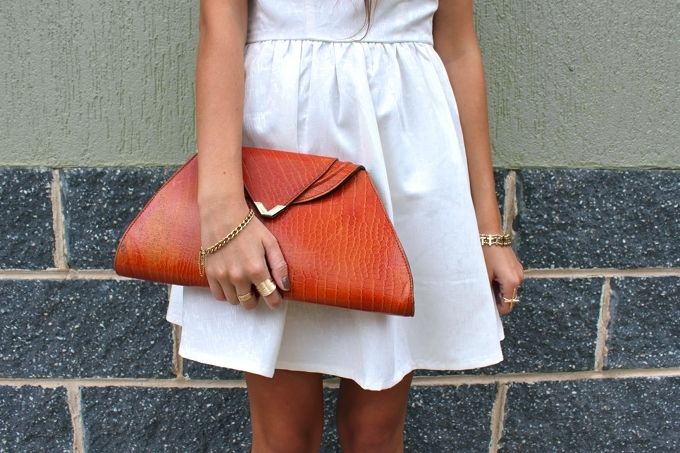 wearing: Dress - Beginning Boutique, clutch - vintage, heels - Novo, necklace - House of Harlow, large ring - Beginning Boutique.
I'm not always a lover of orange but finding these shoes on sale had me sold! The perfect pumps in such a rich colour makes this outfit extra special for me.
I wore this (extra girly... for me) outfit out in Sydney on Saturday for a friend's birthday and when midnight hit so did the torrential rain coming down in sheets. We ended up prancing down Crown St with rivers running down the gutters and by the time we got on a train it was as if we had been swimming with our clothes on. We just had to laugh and it became what's sure to be a memorable moment.