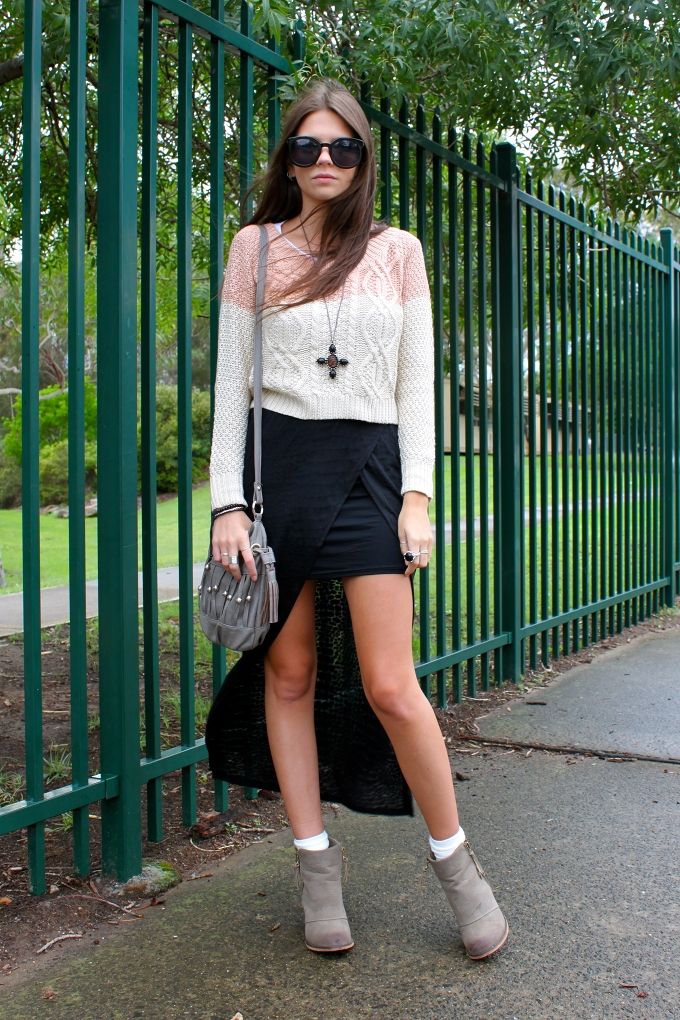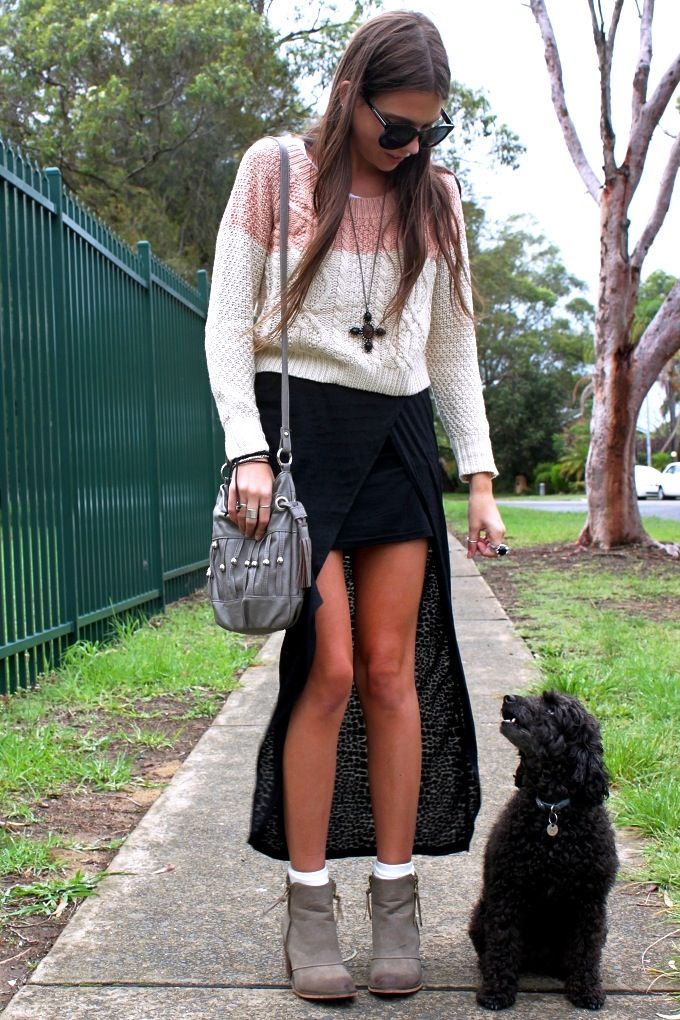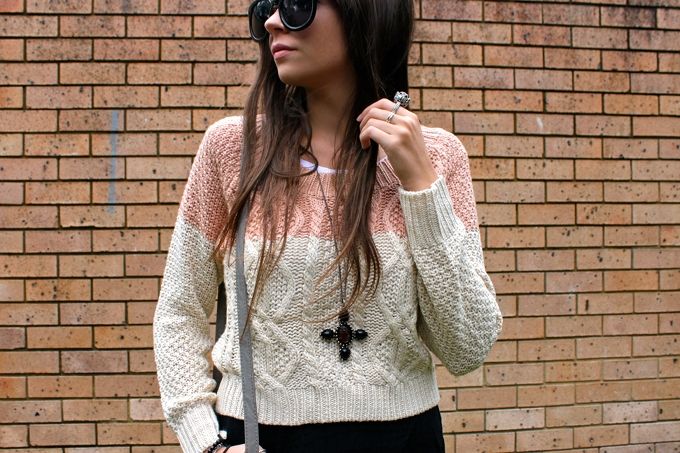 wearing: Sweater - Afends, Mini Maxi Skirt - Lola vs Harper, boots - Betts, necklace - vintage, ring - Samantha Wills and Shades - eBay.
I wasn't always a huge fan of the mullet skirt but to me this mini-maxi is a totally different concept though with a similar effect. That being it can effortlessly transition from day to night wear! I wore this skirt yesterday with a (unbelievably soft) knit and then with a white tank and collar necklace at night. Me likey.

Tomorrow uni days start again for the year. Lets get this train back in motion.