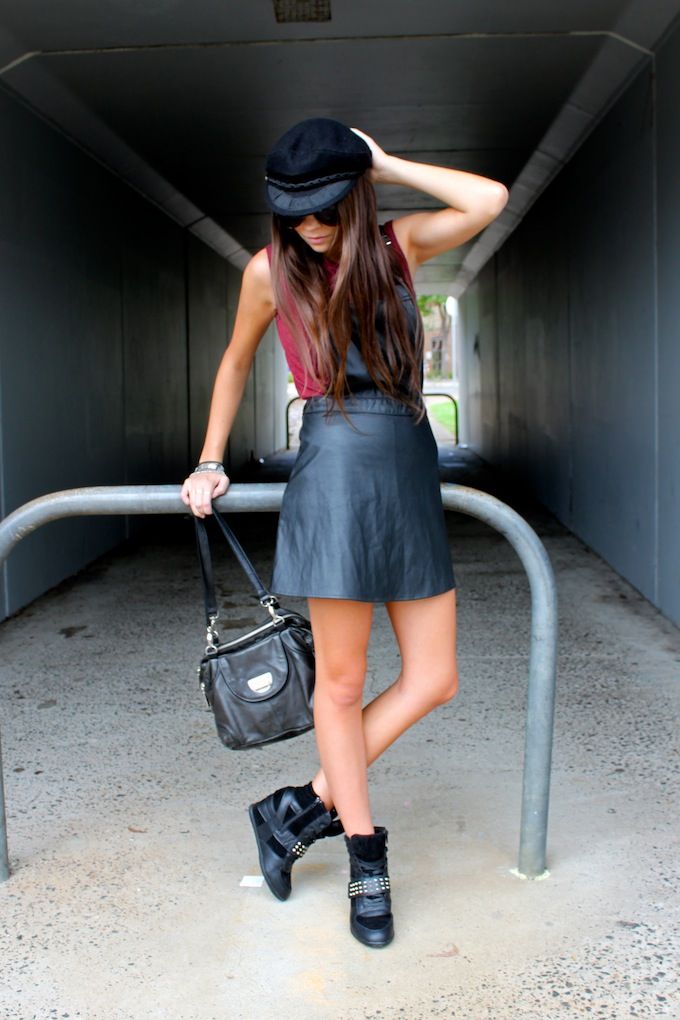 wearing: pinafore - General Pants, shades - Zero UV, Tank - Cotton On, Hat - vintage, bag - Mimco and sneakers - Betts.
At the moment our place is being totally redecorated complete with brand new floors and paint. So this pinafore has literally been like a uniform lately as I can't get to my wardrobe to get new clothes! It's like living out of a suitcase except I'm in my own house.

Yesterday I spent the day on the search for a new dresser... and I found it! If you follow my instagram (@emmalucey) you would know that I found an antique chest of drawers for $75 at Vinnies. Loving it! Love a good bargain.