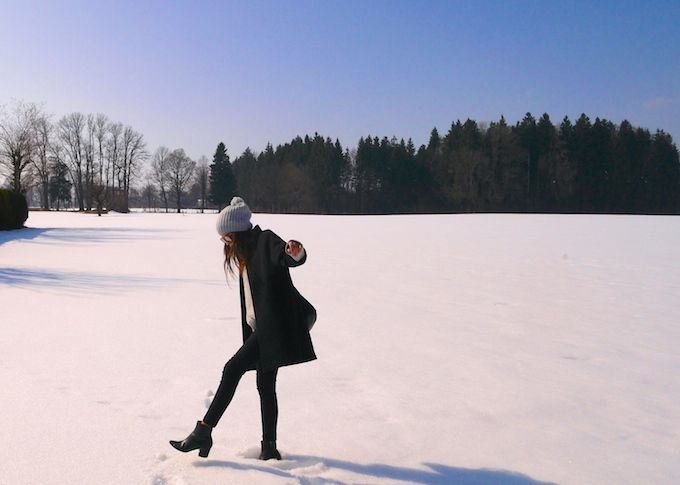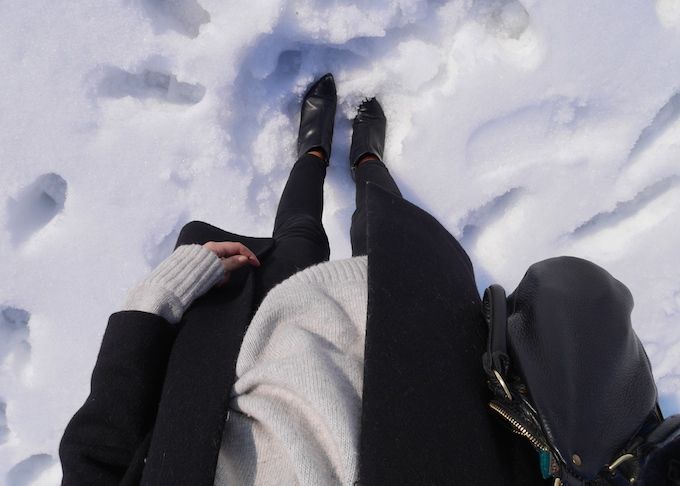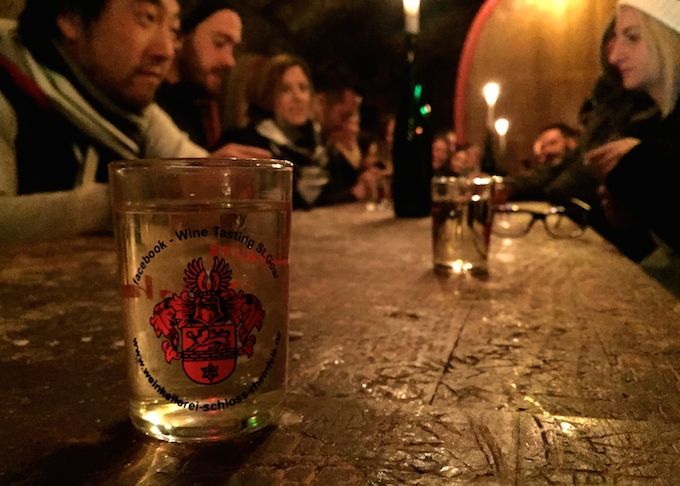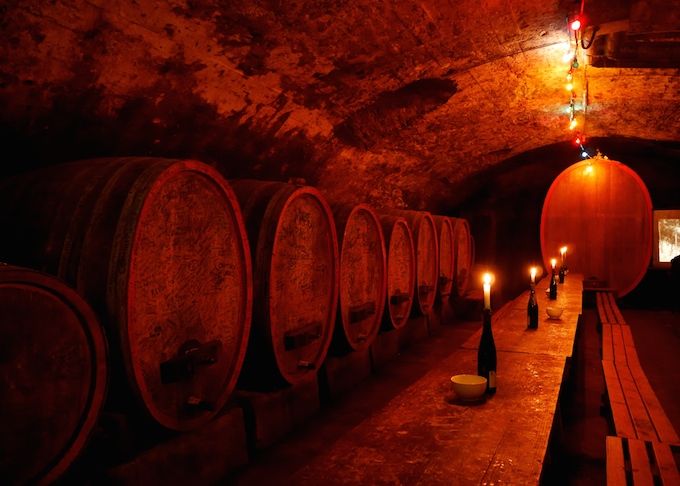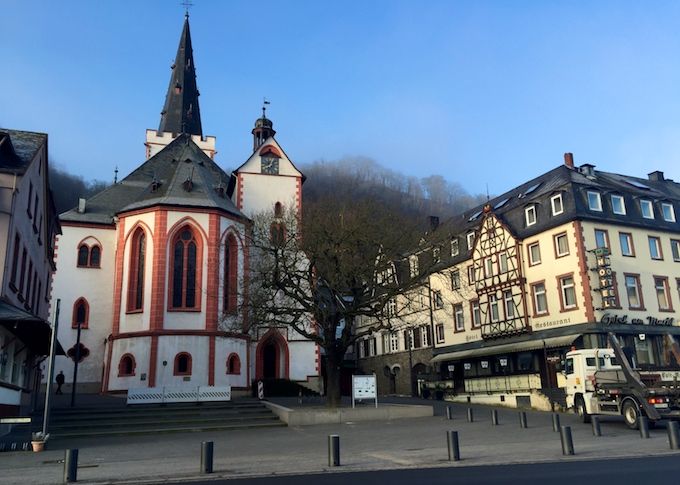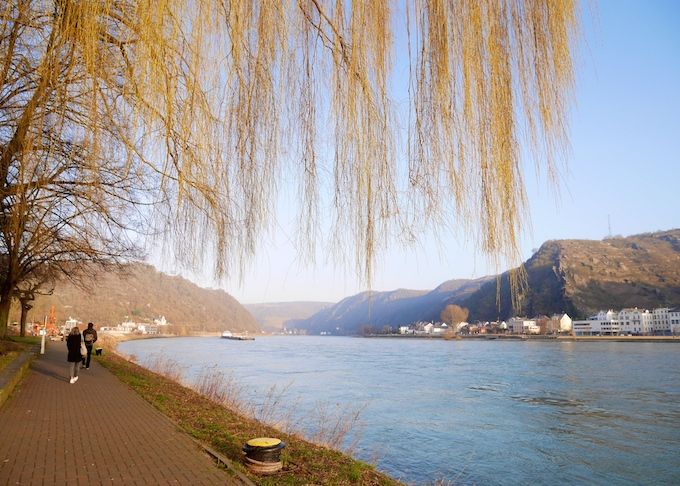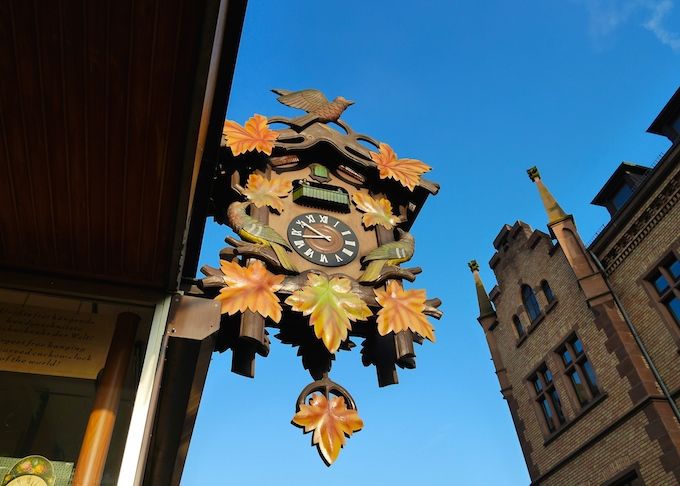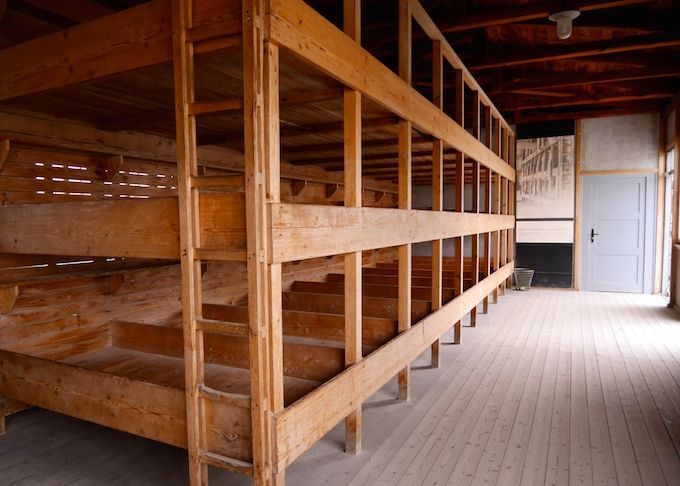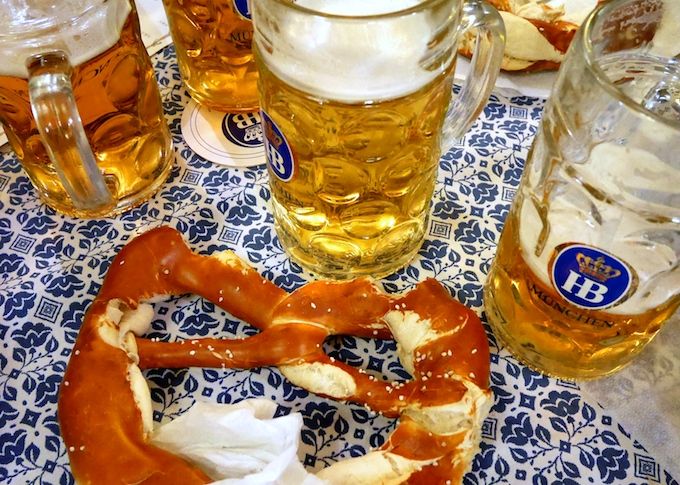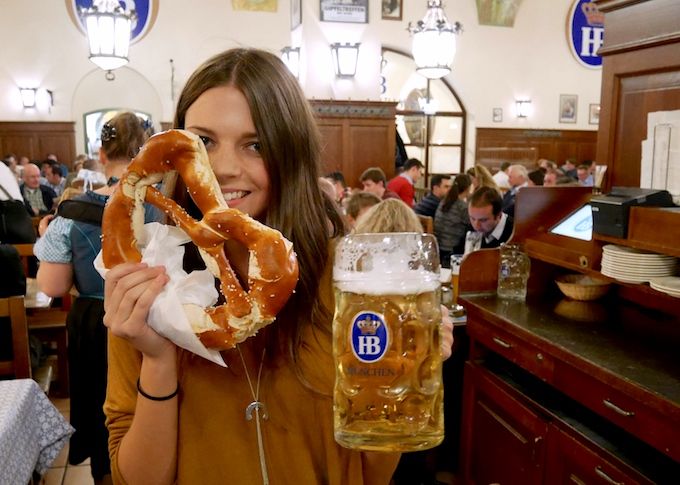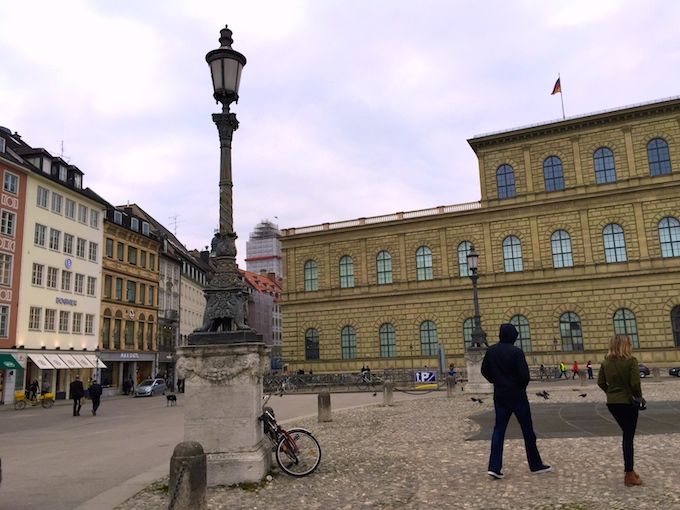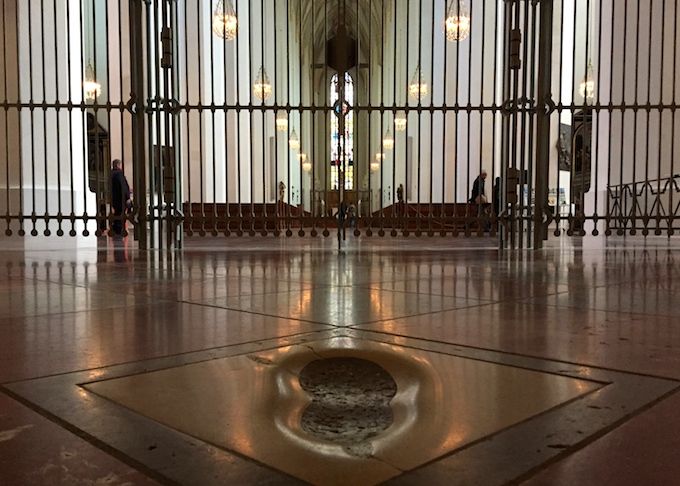 After a wild 18hrs in Amsterdam we set off again in the coach to cross the border into Germany! We arrived at St. Goar in the Rhine Valley by dinner time which included 'spätzle' - a kind of egg noodle made in Germany which I'd never seen before but loved. After dinner we walked through the tiny streets of St Goar and down into a basement cellar for a night of wine tasting. I love wine so it was a real treat to sit side by side with new friends and sample the wine that the region is famous for - not to mention Eiswein! Eiswein (ice wine) is made while the grape is frozen after naturally freezing on the vine in winter to produce a sweet wine with higher alcohol levels - very nice! The next morning we strolled around the chilly town before checking out how beer steins are made then getting on the bus again.
Our next stop was Munich however as we were making good time our tour manager (Kate) & driver (Pete) decided to surprise us with a stop at Dachau concentration camp. Dachau was the first Nazi concentration camp opened in Germany to hold political prisoners and the memorial displayed the original crematorium, gas chambers and examples of the living quarters. It was extremely interesting and I am very grateful for the experience. Whenever visiting a site of war it always makes me think about how lucky I am to have the life I have and to not be subjected to a state of war and terror - it's not the point of visiting places like this but it does remind you to embrace your life and especially the wonders around you while travelling across the globe.
Next stop was Munich! We were taken for a walk around town and then it was off to the famous Hofbrauhaus beer hall for dinner and huge steins filled with local brew. Kate taught us the traditional songs and dances so we were able to join in whenever the band started playing - which was pretty much every ten minutes. Such a blast - PROST! In the morning we explored the city of Munich including the Frauenkirche cathedral with the devils footprint in the floor, local markets and the famous Glockenspiel in the main square. Overall I have to say Germany was cheery and chilly but I am so excited as I'll be off to Berlin in a few weeks so I can't wait to experience Germany in the Spring! Keep an eye out for my next post from beautiful Austria!