Today me and luke were planning on going to the beach but awoke to an overcast sky.
So i wore a summer dress with my favourite over the knee socks.
(Dress from bali, cardi stoeln from mums wardrobe and my navy socks)

Today me and luke went shopping for my birthday and he bought me the most adorable baby doll dress by Don't Ask Amanda so i'll post a picture after my birthday.

im loving the massive sale on american apparel and have made some purchases that i think will have to be for my birthday also.
Also i really love this vintage shoulder bag with the gold wild cat on the front. Its being sold by an american ebay seller so i think i'll be watching this and placing a bid sometime this week.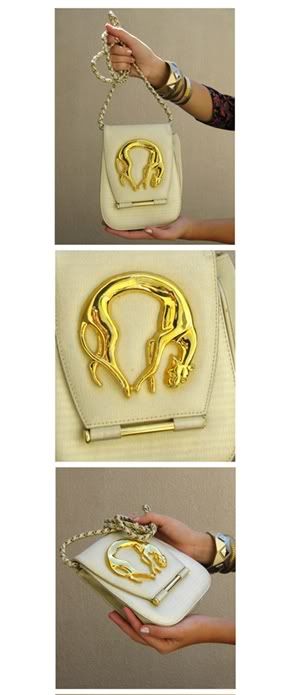 Found an old bag of zippers left over from mums shop/dress maker days. Going to decorate some old tees.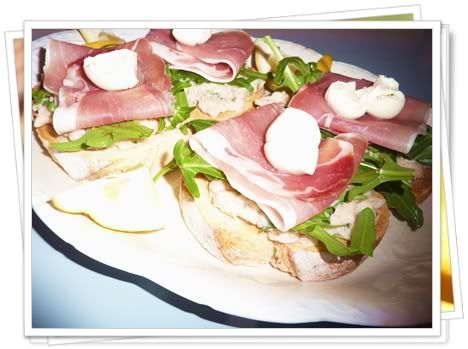 White bean bruschetta for entree and a vegetarian cous cous dish for main prepared by yours truely.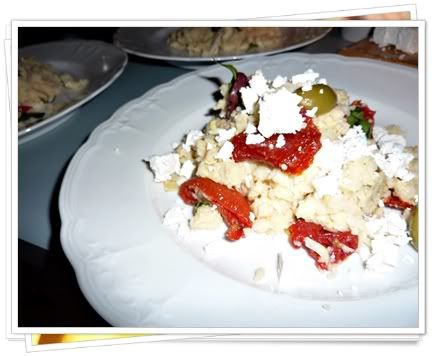 Luke sitting with pen after dinner in his new 'get off of my cloud' tee.