Not really much to post in summer as far as outfit updates go.
I like to wear as little as possible in summer so the only good outfits will be when i go out at night but i never have time to take a photo before.
I'm going down the coast next weekend and i can't wait to sit on the beach all day and build on my tan. Luckily in july i was in bali and got a pretty good winter tan but its pretty much gone now.
So this is what i wore today. I changed alot actually cause i got up very early (not like 8am early, more like 5.15am early!) and ended up having a lovely morning at the beach before it got hot and crowded.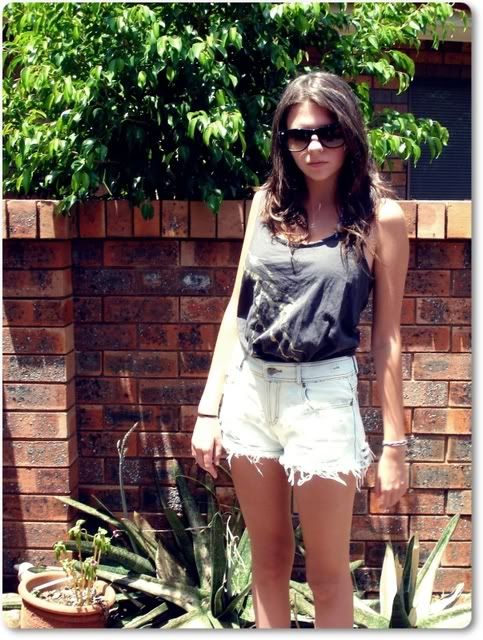 Sunnies: ray bans, cosies:one teaspoon, shorts: diy-opshopped, lightning singlet: sportsgirl
My singlet always reminds me of harry potter.