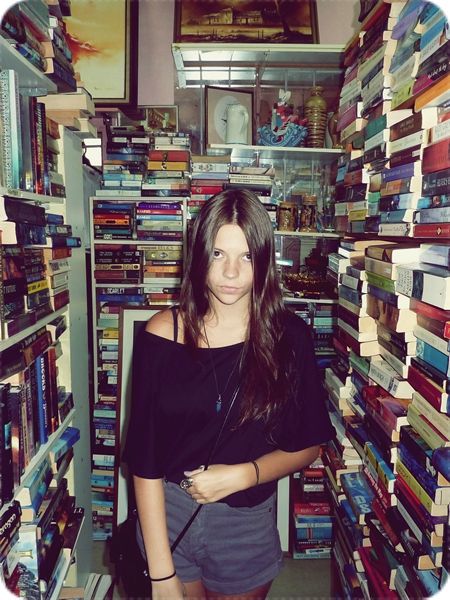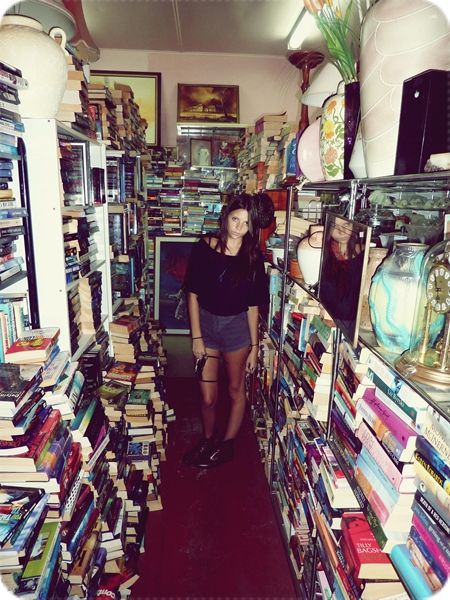 Today whilst opshoping ( i got some lovely finds today - below) i came across a little used bookstore that was full to the brim with not only books but antiques, clothes and hidden treasures.

Me being in a good bookstore is like a kid in a candy store but THIS was amazing! i cannot explain it, i just had to take pictures.
We had lunch at a little cafe and i sampled some nice dips from our dip platter, plus the bread was so nice.
Today i bought an owl for my collection :) (actually a pepper shaker thats lost its salt, aww), vintage MINT condish stockings in blue, some"lady pants"(vintage, tailored, baggy pants) and this amazing beaded lipstick case that i will use as a coin purse.
Great Day!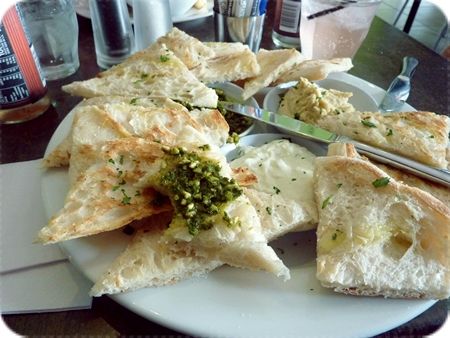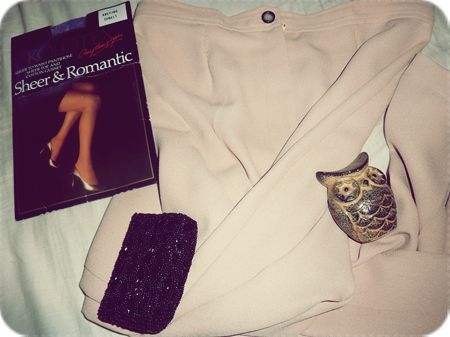 emma