My first product review is finally here and it is the amazing Postage Belt designed by Emma Greenwood from Emerge.

I jumped at the chance to review one of Emma's handmade designs after seeing her work advertised in the popular Australian Magazine Frankie.
Emma is trained as a shoemaker but also makes a lot of accessories that come in many wonderful colours and sizes.
In 2006 she bought a bag of used 1960s Queen Elizabeth stamps from an op shop, and wondered what to do with them.
She laid them out in a row as a repeat pattern, and realised that a belt would be a perfect way to show them off!
"They are such a great way to celebrate the graphic design and culture of international stamps, which usually languish in a forgotten stamp album, but in this case have been set free!"



There are many stamp themes however I was drawn to the Australian Gemstones belt (seen in my photos) since I was always fond of collecting gemstones as a child. I like to imagine the journey these stamps have gone on before finding their home on my hips. I think the Postage Belt is an extremely creative design and would be a very special piece for any girl (or guy) to treasure.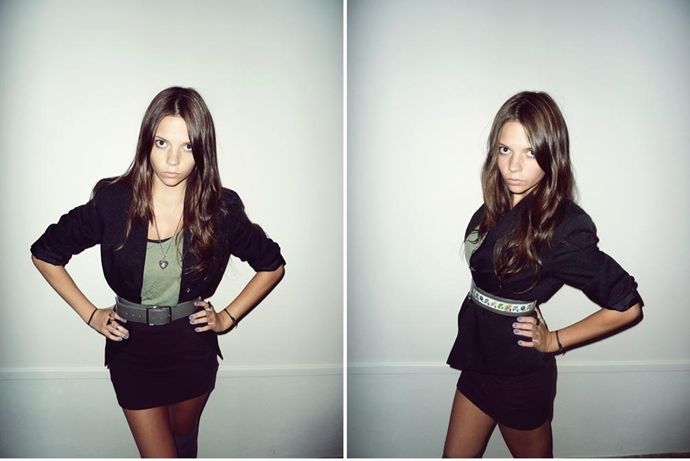 Item type (clothing, shoes, accessory, bag, other): Belt

Material: full grain leather, lined and riveted with a stylish nickel buckle

Colour: Grey (main)

Short Description: Stylish leather belts with silver buckle and bold wide design. The main feature of this ingenious belt are the vintage postage stamps!

Feeling when wearing: I love how this belt adds that little burst of colour to bold and basic outfit. Special.

Best climate: Best worn in autumn, winter and lovely with a dress in spring.

Where to wear: Where not to wear? This little baby will attract compliments wherever you go and makes a great conversation starter!

Would look great with: Wearing belts over blazers, scarves, cardigans and knits is a big trend this winter so it's the best way to show off this wonderful design without hiding it under your outwear. This wide belt design also looks adorable over a flowy skirt.

Tips: If your planning on wearing the postage belt with high waisted items get a smaller size or you'll have to punch in some new holes.

Price: $120AUS at her Big Cartel Store or Etsy

Website/Store: Emerge Store here
Or visit Emma's blog here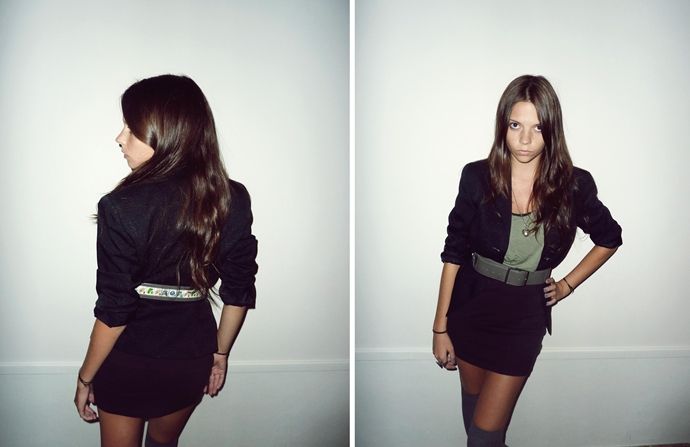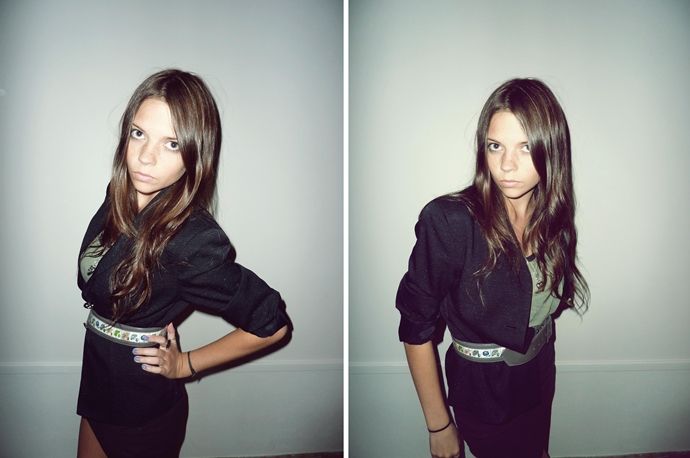 If you would like me to review your product on Spin Dizzy Fall email me at emmlucey@hotmail.com