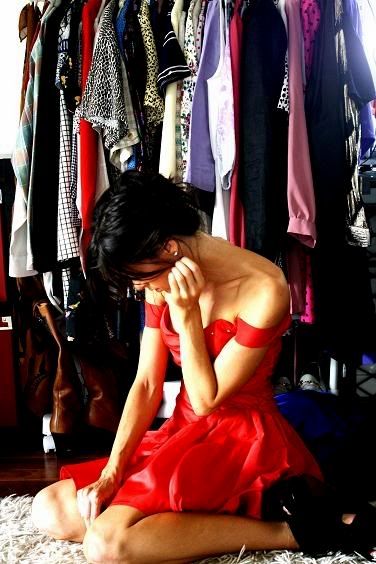 I recently caught up with Brooke, the talent behind Blog and Online Vintage store

re: new

. The combination of Brooke's eye for fashion and love for vintage creates a magical outcome that is're: new'. Her alterations of vintage pieces embrace the style of fashion today but preserve the charming look and feel of a vintage item.

Why did you first decide to start a blog?
The blog is an extension of my eBay store; people kept asking how I always managed to find so many good op shop pieces, not realising the work I put into hemming and repairing. I thought it would be an interesting way to show the before and after shots of a 're-worked' piece.I never expected to enjoy blogging so much, but I'm definitely addicted!
You rework a lot of vintage items for re: new, where did you learn to sew?
Mumma re:new! Growing up my mum ran her own company designing swimwear and aerobic wear (yep, I'm a child of the 80s).

What has been your favourite job?

re:new wins hands down as my favourite job; it's my baby, my creative outlet and my inspiration.
What is your dream job?

I'm living my dream job. It's by default that I got to be where I am now - I was made redundant in April 09 which, at the time, was devastating, and as we all know it wasn't a great time for job hunting back then. I was already listing items online, albeit on a much smaller scale, so it just worked out as the perfect opportunity for me to take eBay full time.
It's been a steep learning curve but one that I have whole heartedly embraced and I love every part of it. (Well, except for all the ironing. I hate that!)
If you could live anywhere else in the world where would it be?

Oh New York, sometimes I dream of you at night!
I've visited but I'd love to live there, even if it were only for a short time. I think we'd really get on well together.


What are you looking forward to the most this winter?

Anyone that knows me knows that I do not cope well with the cold weather. That said, this year I'm really looking forward to the cold so I can get out all the coats, jumpers and winter dresses I've found in my thrifting adventures of late.Also wearing tights, gloves, scarves, beanies.... oh, and curling up under my quilt. Snuggly!
What fashion item is a MUST this autumn/winter?

Do I have to pick just one? Anything warm! Okay so this winter I'll be loving/coveting over the knee socks, shirt dresses under blazers, grandpa cardies, chunky scarves, fingerless gloves (I cannot survive winter without them), anything oversize.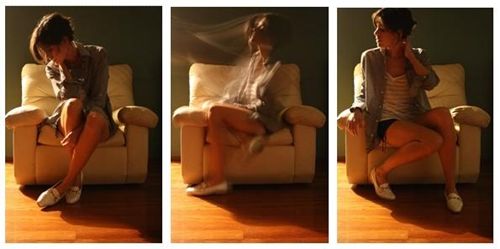 What's your (current) Favourite:
Nail colour?

Black or white.
Shoes?

My Jeffrey Campbell 'Mary Roks' boots - we are deeply in love and very happy.
Item of clothing to wear?

I've DIY'd a couple of vintage trousers into shorts and I am thoroughly enjoying playing with them at the moment. And my new cape T-shirt, a-la Nicole Richie, is already on high rotation!
Book?

I'm more of a magazine junkie to be honest. I wish I could say I read books... but I'd be lying.
Place to shop?

I swear op shopping ruins you for the mainstream stores, everything seems so over-priced after finding a perfectly fitting dress in the $2 bin!
Place to visit?

My most favourite place in the entire world is Rainbow Beach in QLD. My husband Neil and I married on the beach there and I always visit when I'm in the state. It's just so relaxed and untouched.
Food?

Unfortunately I lead the dreaded wheat-free life so I love a good 'safe' pizza - years and years ago when I stopped eating wheat the substitute options available were pretty dismal so it makes me very happy to find that increasingly food companies and restaurants are getting on the bandwagon and we don't have to miss out.
Film?

Currently 'Avatar' - I want to be reincarnated as a Na'Vi native, ride a 6-legged horse and fly around on a Banshee!
Favourite thing to do on a Saturday night?

Relax with Neil on our balcony, enjoy good food, watch the sunset and talk rubbish for hours!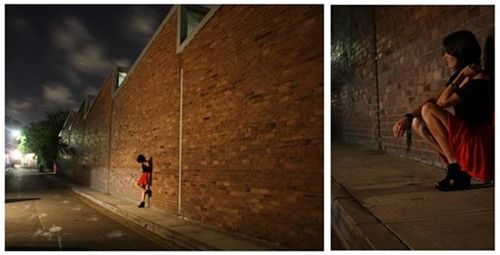 I'm not inspired by any one thing or image in particular but all of them! (My inspirations folder is overflowing with images from Blogs, online stores and magazines!)
What is the meaning/reason behind your blog name (and how did you come up with it)?
The name re:new was the product of a joint brainstorming session between Neil and I - it was created while sitting in a cafe in Copenhagen last year. It's simply representative of the fact that when it comes to vintage pieces it doesn't have to matter if they are showing their age a little – with a bit of TLC and imagination anything can be brought up to date and made deserving of a place in the modern wardrobe!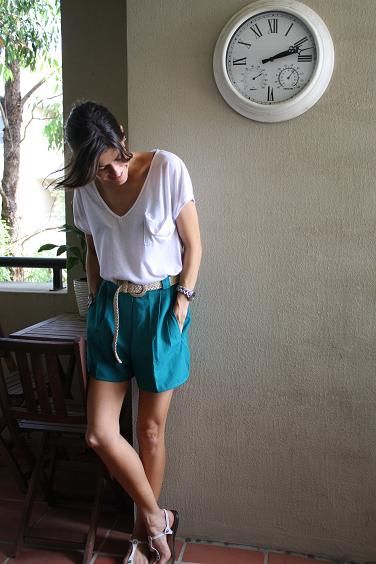 Catch the latest Vintage items in the Re:new store here
Or visit brooke on her re:new blog here