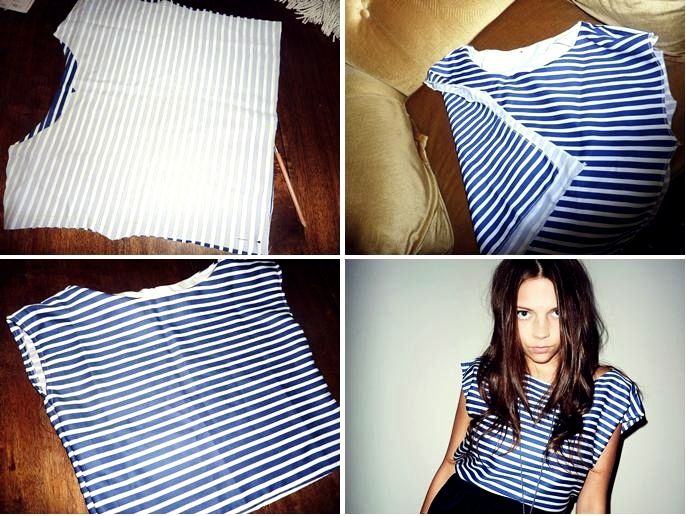 So yesterday I decided to start my cape prototype. I didn't. But I made this nautical blouse! I thought I'd get in on the striped trend but with a silky twist.

(1)First I drew the pattern (using a similar top as a template then altering the pattern to suit my design). When working with stripes it's important to get them lined up properly before cutting and pinning.
(2)I then over locked all the edges before starting on the neck.
(3) I put a backing around the neck to insure it sat flat and didn't twist the hem (getting this right is the hardest part).
(4)I then put a hem on the sleeves then joined the sides.
(5)I sewed a hem on the bottom making sure the lines on the fabric were straight.
(6) Lastly i gave it a good iron to make sure everything was flat and crisp (when using delicate fabric don't iron straight onto the material, put some cotton material over the top)
And voila! Here it is!
In the photos I'm wearing it with my velvet mini i bought yesterday.
Tonight I'm going down the coast for a weekend and won't be home till sunday night. Till then, stay lovely and have a good weekend =)