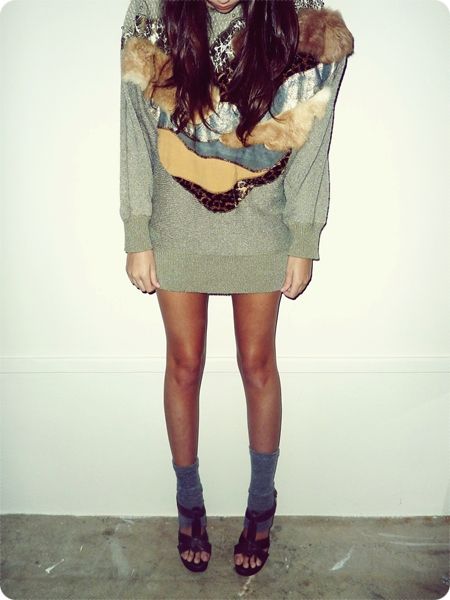 Its the first day of autumn!
Im so excited. Excited as someone sick in bed can be! Yes, im sick. I've had food poisoning for the last couple days and on top of that i've got my first cold of the year. Can you believe it? First day of autumn and i've already got a cold. But i dont really mind. I get to lounge around in comfy sweaters and pj pants watching sex and the city.
Since i've been a little sick i havnt been able to write back to your lovely comments. I'd like to thank all of you who leave beautiful comments and all my new followers.
In these photos i'm wearing my vintage baggy sweater with fur, lace and leather. I found it last year and im so glad i held onto it. Isn't it great when all your hard work holding on to clothes pays off? =)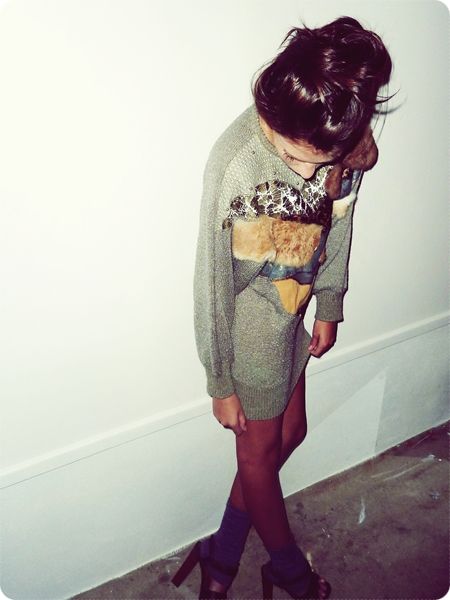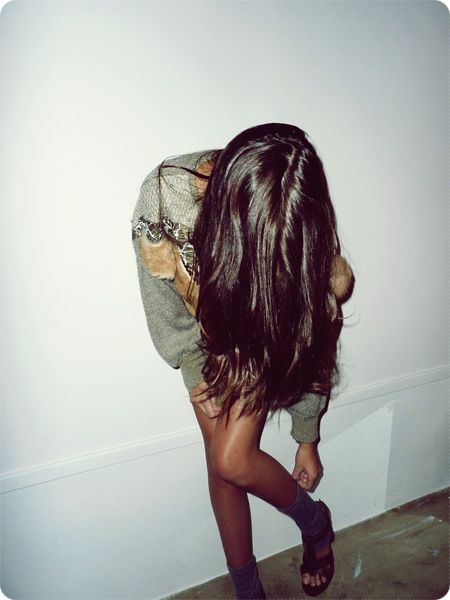 emma