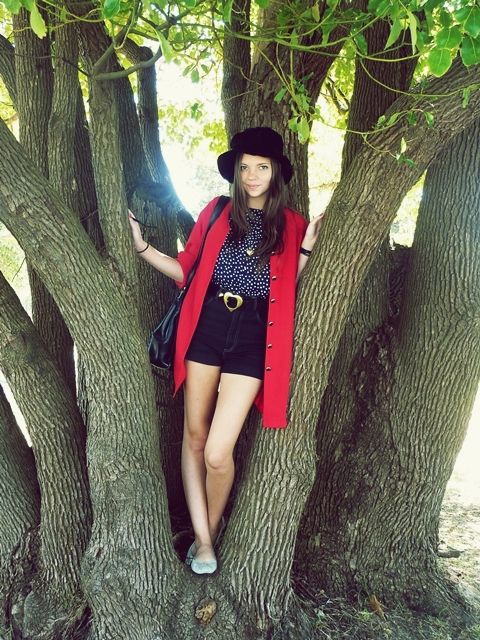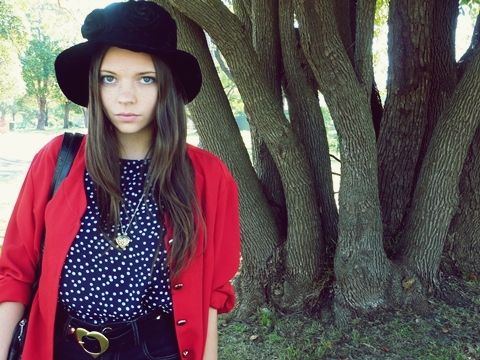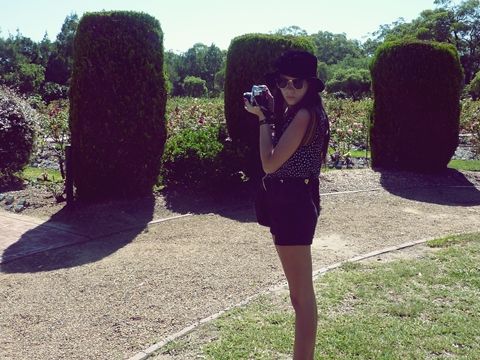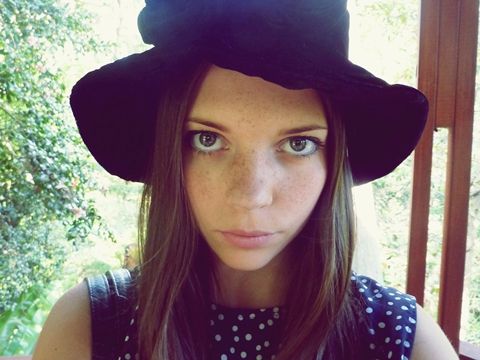 wearing: Blouse - vintage, Blazer - vintage (In Store this week!!!), shorts - lucky13, vintage velvet hat, vintage belt, vintage necklace and vintage bag mentioned in last post.


Me and my grandma visited a graveyard today to take photos (with my Minolta and digital cameras. If only i had that damn digital SLR!) My grandma is a camera/photo taking junkie and she's the one who gave me my Minolta camera and all her old lenses.
Graveyards are quite interesting and not at all scary during the day. My favourite are the doves on head stones, pure white angels and the old stone that has rusted and cracked (is it weird to have a favourite?)
We then proceeded to a 'tea house and gardens' for lunch and 'high tea' and a lovely walk past all the roses and ponds.
I wore gold today rather than my usual silver jewellery. I LOVE this vintage gold heart belt that a friend gave me. It got sooooo hot today so i had to loose the blazer. "Dear autumn, where are you?" I bought another pair of thigh high socks today. I have so many new pairs of stockings and socks I've been dying to wear but cannot!