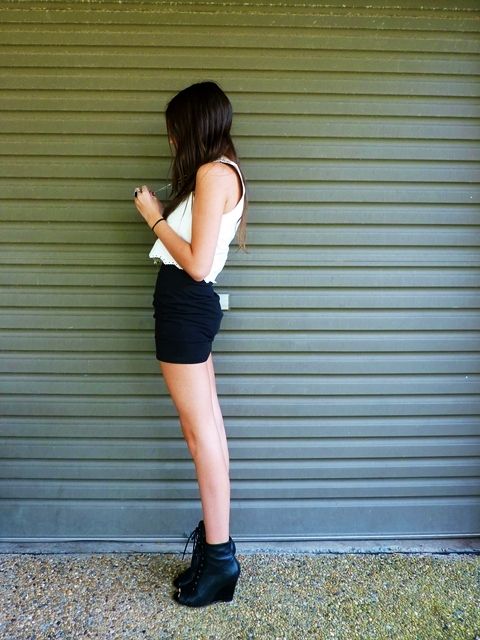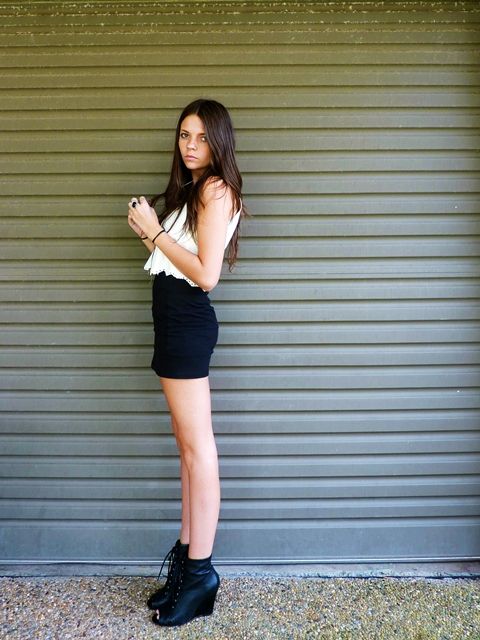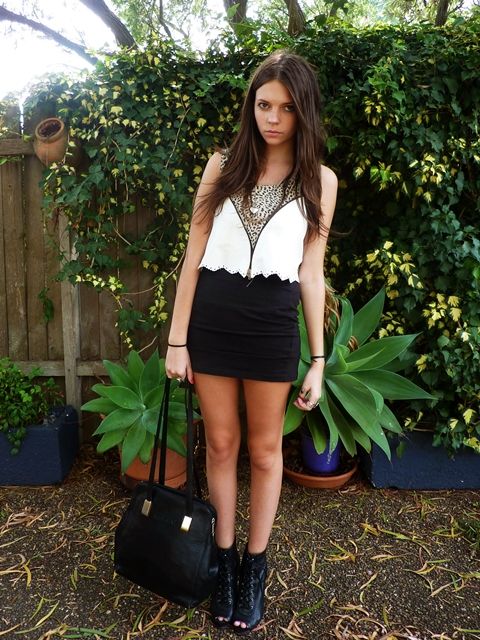 wearing: vintage leather leopard print top - garage sale, bag and skirt (seen before) and zu wedges - markets.
I must say I'm almost proud of my saving abilities lately. Sometimes holding back and waiting pays off!
I went shopping at king street in newtown on Saturday and also visited the newtown markets. I bought these wedges off a couple girls selling their wardrobes for needed cash and the girl said she only ever got to wear them once. Poor her but lucky me! Glad i didn't buy those lolo wedges for $150 cause i got these booties for $10!
Whilst there i met fellow blogger and vintage collector Brooke from re:new and bought this cute cropped velvet top (below). Can't wait to wear it under sleeveless dresses in winter.
I almost gave in at 'Cream on King', all their vintage dresses are so lovely, but i decided to make my own similar dress from a vintage dress I've been meaning to hem.

I wore this leather top i got from a garage sale. Its a little tight for me on the breastle area so I'm thinking of adding it to the store sometime soon.
Also like to say a BIG 'Thank you' to all my fans and followers (new&old) and those who've been leaving such nice comments lately =)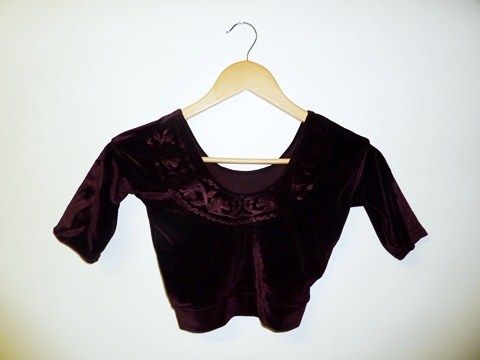 emma