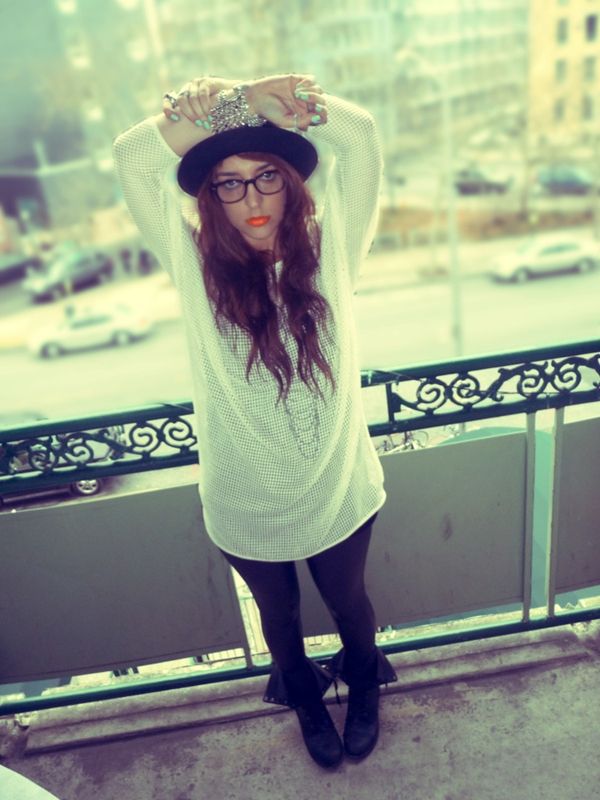 Over the last few weeks I've been talking to Gemma from fadetoblack New York. If you don't know her you better start cause she has wicked style and an amazing creative personality. If the blogging world had rockstars she'd be one. Her bright lips and nails have become something of a trademark. I asked her some questions to find out more about the girl behind fadetoblack.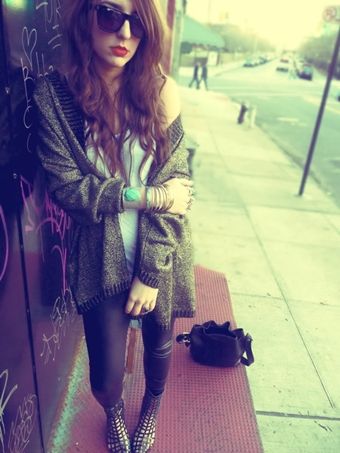 Why did you first decide to start a blog?

The reason I first started my blog was because my regular job is in menswear design, and don't get me wrong menswear is cool but my main passion is womenswear. I felt like I was drowning creatively because I really wanted to be designing for a women's brand so I thought if I can't be in women's wear then I'll create my own space in the industry by making my blog :)

When did you move to NY and why?

I moved to New York about five years ago. I had just graduated from university and as hunting for jobs online and there was one advertisement for an illustrator and designer in New York. I hadn't ever thought about coming to New York for fashion but I applied then had an interview over the phone etc etc then I got the job so I was like "er ... mum think I'm moving to New York".

What's your favourite thing about NY?

New York is incredible. I'm from a pretty quiet town in the outskirts of London so this was a big change.... I was definitely born to be a city girl, I love the hustle and bustle of it all and I love the craziness... and I also love the fact that I can order food 24hrs a day haha!

What do you do and what do you do in a normal days work?

My job title is graphic designer for Rocawear Men's. I work in a graphic team of two and we design the tee shirt graphics, trims and graphics for the line each season. We are actually building the rig room for spring 2011 right now. Every season we all get together and come up with the concept for that season then we build a rig room around the concept. Then once it's finished we present it to the rest of Rocawear!
My favourite part of my job is the fact that everyone is laid back and cool, I do like a bit of drama from time to time of course but working with guys that doesn't happen much haha!

If you could live anywhere else in the world where would it be?

OMG somewhere HOT please!!

What are you looking forward to the most this summer?

Apart from finally having some heat and no more snow I'm obviously looking forward to spring and summer dressing and a new color palette! But saying that I'll probably still be wearing black!

What fashion item is a MUST for winter?

Well I'm not sure what THE must have is but I know that MY must is my fur hat!!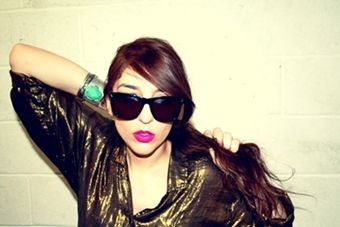 Whats your Favourite:
-Nail colour?

I love them all but I'm still loving the apple mint candie by Essie !!

-Shoes?
My Jeffrey Campbell leopard print Tick wedges!! They make me very happy :)

-Item of Clothing to wear?

anything leopard print, polka dot sometimes worn together :D

-Book?

Oh god ... I'll have to think about that one

-Place to shop?

Beacons Closet - nothing better!!

-Place to visit?

Home to see my family, I have four younger sisters so I have to go home and annoy them from time to time, that's the big sisters job you know :)

-Food?

Love Mexican, give me a Burrito anytime.

-Film?

I'm actually in Love with Pans Labyrinth still. I love that movie when it first came out and I still love it now. And I cannot wait for Alice in Wonderland either that's going to be hot shit!!

-Favourite thing to do on a saturday night?

Hmmm last Saturday I went to a play that turned into a dance party at the end, it was crazy fun and we danced till the early hrs of the morning. Those are my favourite nights, the unexpected and unplanned ones!!


Have you ever been recognised or stopped by a Fan of your blog?

No not yet, but saying that I was noticed at some of the blogger events during fashion week but I don't think that counts.


and lastly
What is the meaning or reason behind your blog name?
fadetoblack, apart from it being inspired by the Metallica album, it actually described the way I was feeling at the time before I started my blog, I was working all day wishing I was working on something else, but the blog has definitely been a great creativity outlet for me and saved me!!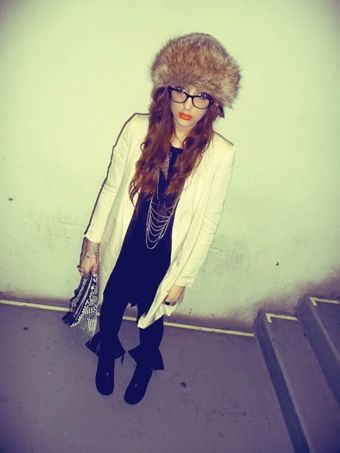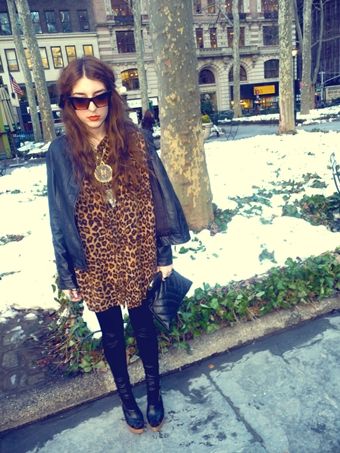 I'd like to say a big thanks to Gemma for being so cool and lovely everytime we talked and for being so enthusiastic about working together.