Wearing: blazer-vintage, top-justjeans, shorts-lucky 13, socks-paddy's markets, bag-vintage, pearl basket pin - vintage and nails - maybelline.
This is what i wore last week on a little day trip down the coast. It was quite hot (thank god autumn has now finally become autumn) but i found this blazer i bought last spring and never got to wear because it was too hot.
Just a quick post tonight. I just got home from my Easter trip and i think I'm going to fall asleep at my laptop. After i finish writing this i am going to bed and probably won't even have time to read before I fall into a deep slumber. (by the way i finished 'girl with the dragon tattoo'. It was disturbing but really quite good so i went straight on to read the next book in the series).
I have so many things to do this week that i may not get time to post much. Which is a huge problem because i have so many cool things to publish on this blog!
Hope everyone had an amazing Easter and your not too sick from eating too much chocolate (like me).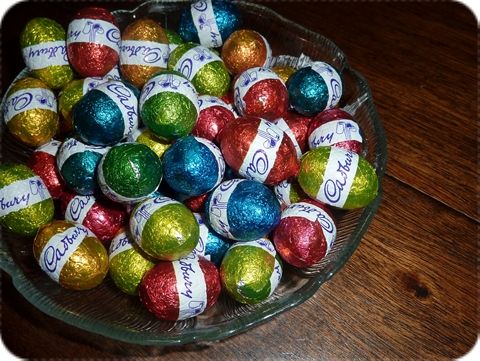 my favourite little eggs, yum!
emma