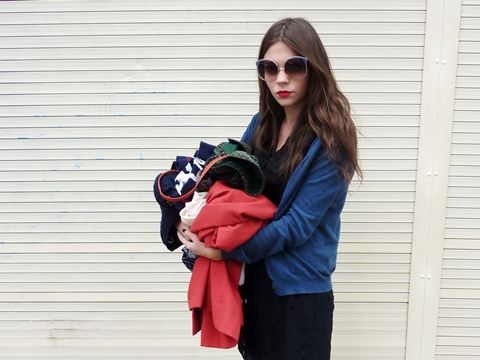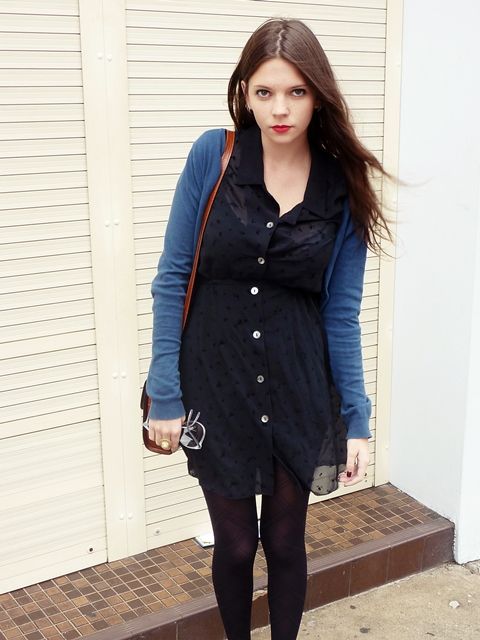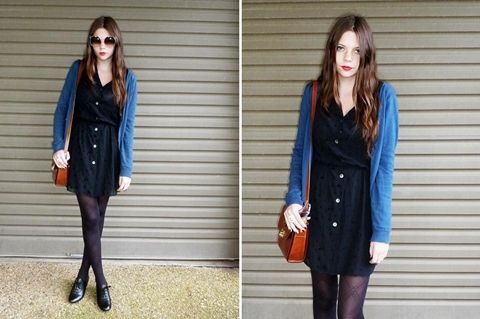 wearing: vintage mini dress (with velvet floral pattern!), cardi - opshop, tights - gift from Razzamatazz. purse - vintage, oxfords - vintage and sunnies - vintage.
I just feel like i have so much on my plate lately. I've had my hands full today (literally)! The top photo is me walking along the street with an arm full of vintage finds for up coming collections in store. I look a bit like a crazy lady and my over sized sunnies don't help but oh well.
Finally a post with my lipstick. Why didn't someone tell me how difficult it is to wear bright red lipstick! I'm so bad at not rubbing my face during the day.
I found these vintage sunnies today and quite like the faded lenses.
I also found these amazing velvet cushions (below) with vintage doilies!
A great addition to my eclectic lounge room/office space.
Great day shopping/searching-for-vintage but not so good on my poor brain.
Thankfully i have a fun and (sort of) relaxing night ahead.

I can't believe its already Australian Fashion Week next week. Wow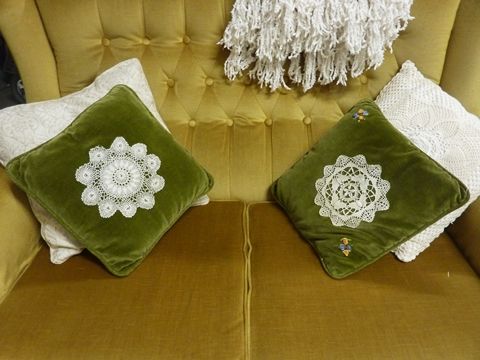 emma