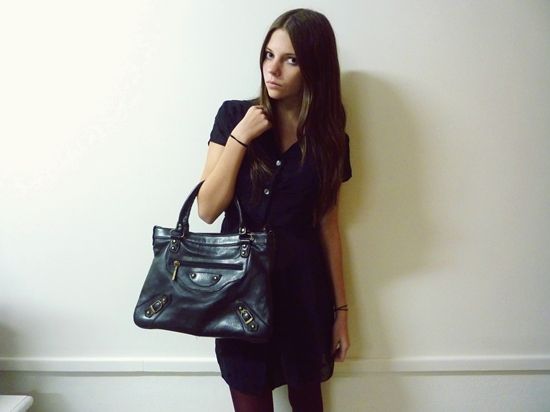 As you all must know by now i go vintage searching A LOT! Well, each piece i find has a story, whether it be short or a novel long tale.

Well yesterday morning i was jumping from blog to blog and saw a girl with an amazing balenciaga handbag ( and i mean THE balenciaga). After looking further i notice she had another one in a different colour... and another one! How can one person have so much designer goodness, its not fair!
So i hopped onto ebay to see if i could get lucky and was surprised to find that even the best COPIES have prices in the hundreds. I gave up then and there. and put on my best 'Who-needs-another-silly-bag-anyway!' attitude.

That same day i had a quick look in my local opshop and look what was sitting waiting for me at the top of the mountain of bags! A look-a-like in black!
I was smitten when out last night for dinner and one of my friends noticed it.
It may not be the best but it's good enough for me =) All it needs is some tassels

Here some of the vintage items in the Spin Dizzy Fall Vintage Store ending tomorrow night.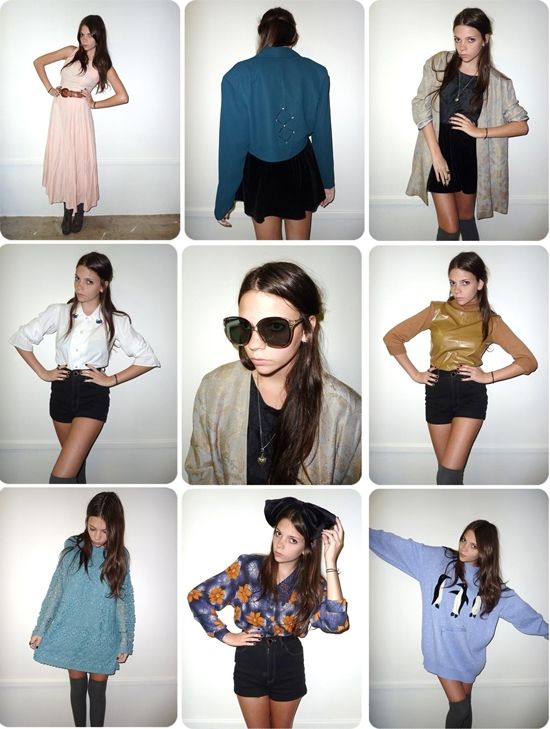 Pastel Pink Twirl dress, Cut out Cropped Blazer, Grey&Gold Cape,
Alexa Blouse with Rose Buds, Oversized Granny Sunnies, Leather Look Sweater
Blue Knit Sweater Dress, Lace Neck Blouse, Penguin Sweater Dress
emma
P.s- still working on the shots from Mok Theorem so will post them tomorrow, I promise!