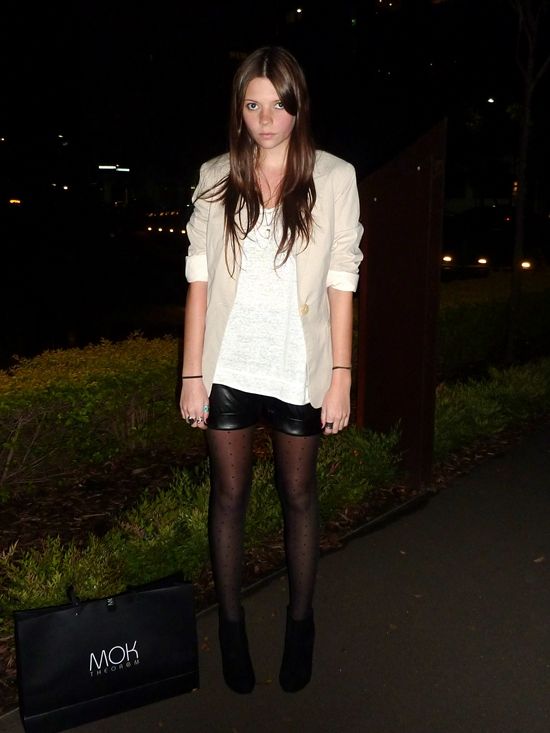 Last night we attended the
Mok Theorem
show held in the Audi Showroom Sydney.
If you follow me on twitter you will already know that i thought it was amazing! A mix of neutrals in contrast with bright exotic colours. Mok Theorem did not disappoint with their new Spring/Summer 10/11 collection 'Check Mate'.
I borrowed an old nikon slr from a friend (my first time using an SLR to shoot 'moving fashion') so I'm very very excited to show you some of the designs on the runway last night (will post them tomorrow!!!)
Big thank you to Grace & Gloria Mok and Congratulations on the new collection. It was a great night and a welcome new experience!


wearing: Blazer - Lisa Ho, DIY leather shorts, Baggy Tee, Tights - ebay, Booties - rubi
Luke wearing: Nudie jeans and leather lace ups by The Horse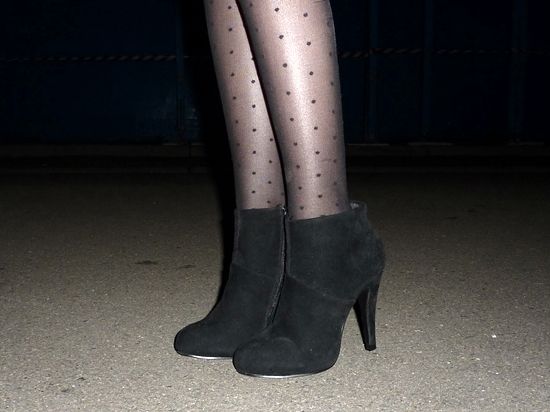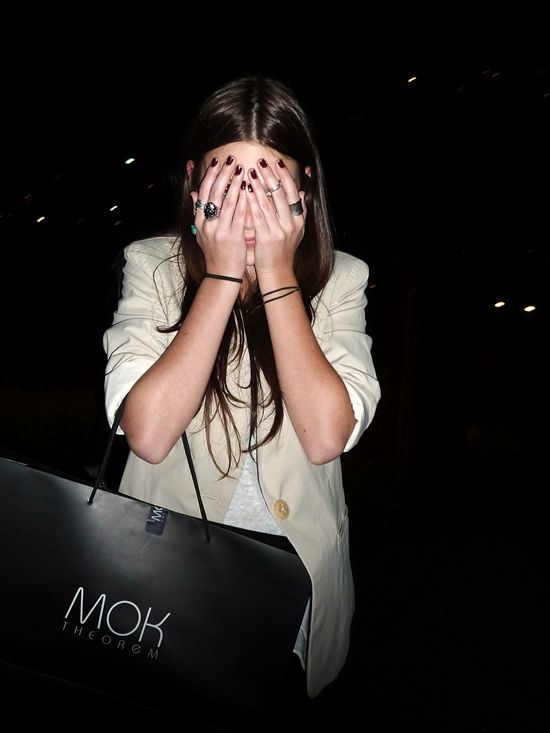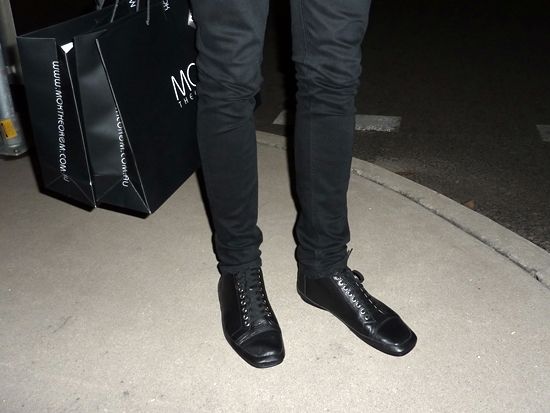 Goodie Bag!
(Includes: White Glo tooth paste, Chocolates, hairspray and lovely bracelet gift from Mok Theorem!)
emma