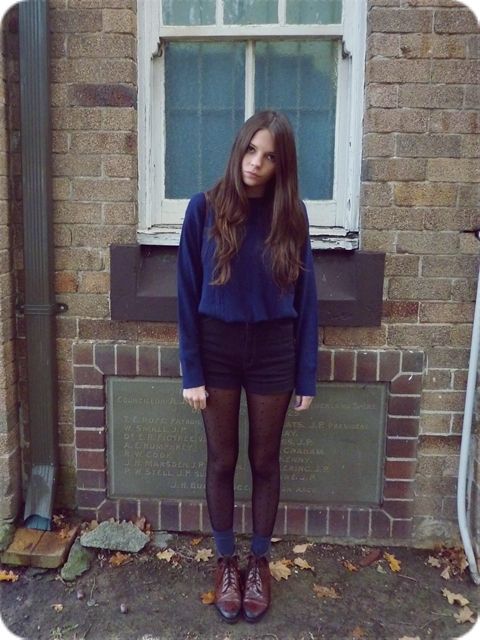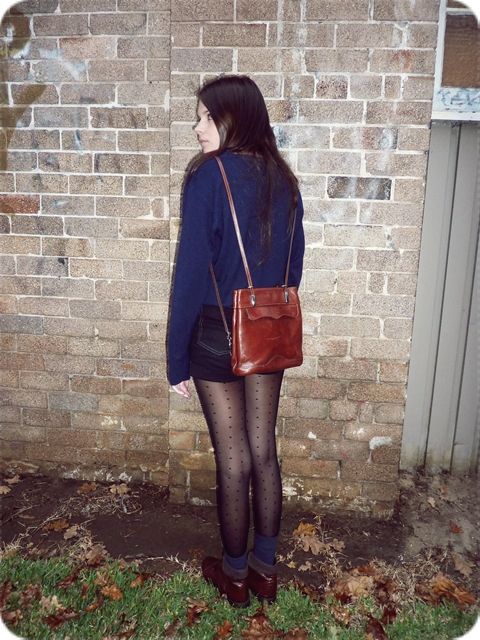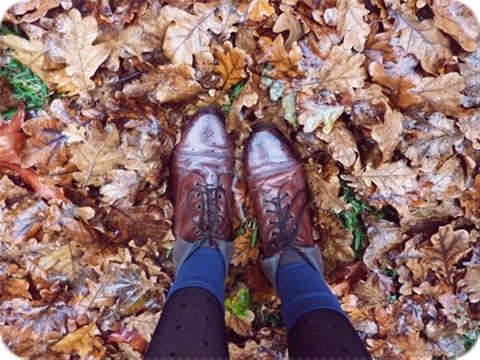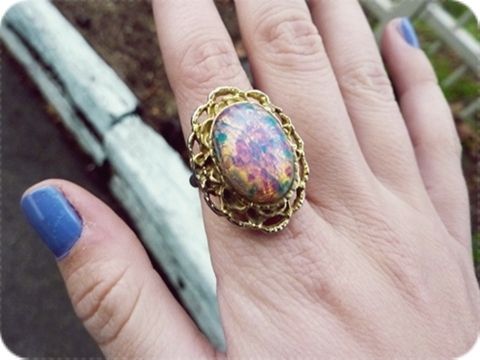 wearing: vintage sweater, lucky 13 shorts, stockings - ebay,
socks in teal - we love colours, vintage boots, vintage backpack.
Plus my new ring from an opshop.


My current favourite things:

-Soy Chai Latte
-This navy Sweater
(it's soft. it keeps me warm. i love it. Luke loves it. What more could you ask for?)
- She & Him
(aka Zooey Deschanel and M. Ward) Volume two Album
-This leather back pack with long straps
(holding onto this one tight and never letting it go!)
-My new fish.
(He doesn't have a name yet but I'm thinking of just calling him 'nothing')
-Autumn leaves
-My Socks and stocking from we love colours.
Oh and by the way We Love Colours is offering free shipping to Australia & NZ for all orders over $30 starting tomorrow. Just enter the code WELOVENZAUS.


I wore this on saturday to go camera shopping. Long story short I've decided to go all out and get the Canon 500d with the whole twin lens package and will be taking the plunge tomorrow.
After we got tea and did a little opshopping. As you can tell it was a rainy rainy day.

For those who don't already know an 'opshop' is an opportunity shop and it's just what we call thrift stores in Australia and New Zealand.
So these are probably some of my last photos on my little digital camera. Lets get sentimental.

emma