Finally Presenting my Miu Miu collar i've been slowly been working on for the past week! Fashion Bloggers have been going crazy for this season Miu Miu prints and a string of DIY items have surfaced (seen on Blue Is In Fashion this Year - here)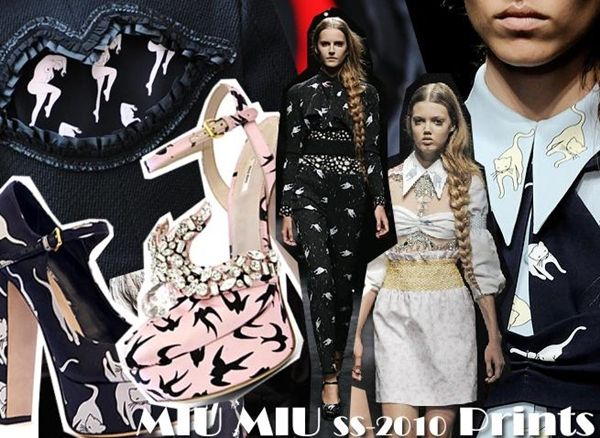 I was planning on drawing the bird pattern on myself with a fabric pen but fell in love with these lovely cats and decided to use the 'iron on' method.
So here's a little tutorial. Super Simple
1. Find an old shirt ( i op shoped mine for $1) of any colour you desire with a sharp high neck collar. Take your scissors to the collar just under the collar seam (don't cut off the top button!)
2. Pick your pattern (kittys, birds, naked ladies..) and print out a copy on normal paper to check the size. I found my kitty at Cats&Dogs. If your feeling creative you can always draw your design.
3. Print out your kittys (or birds etc) Its a good idea to do a couple extra just in case. Cut out your print.
4. Arrange on fabric where you would like it to be (put your collar on before to see how the collar sits when worn)
5. Next follow the iron on instructions that come with your iron on paper carefully
Ta da! My very own Miu Miu collar.
(I luckily had iron on paper already)
I love mine and am so happy i finished it. You know that sense of accomplishment when you make something yourself? It's only a little project but very easy and fun!