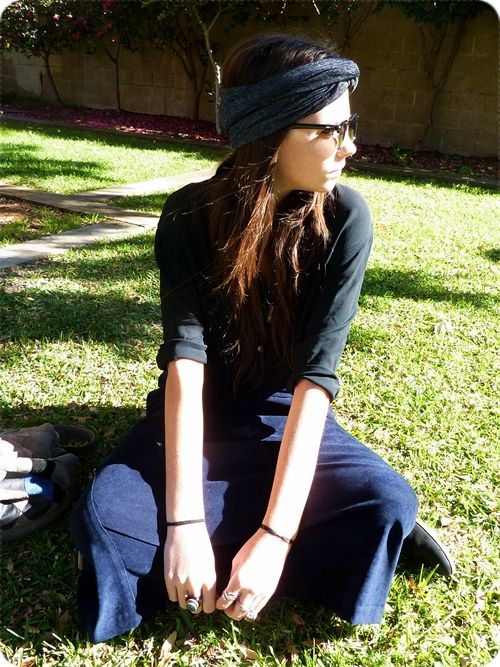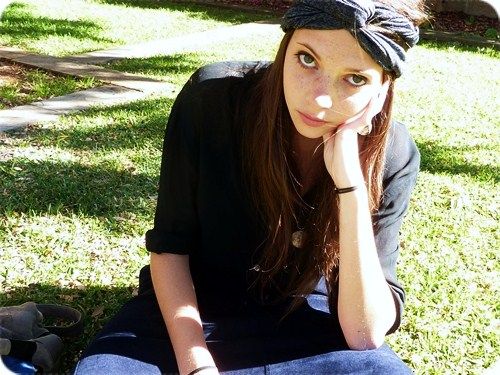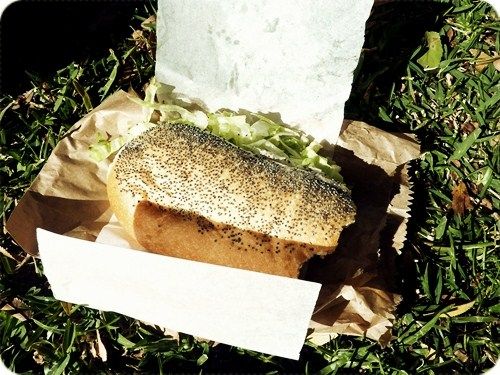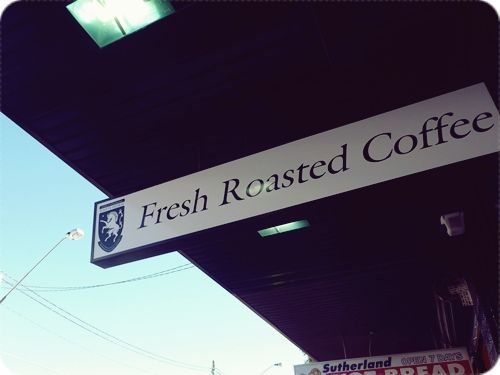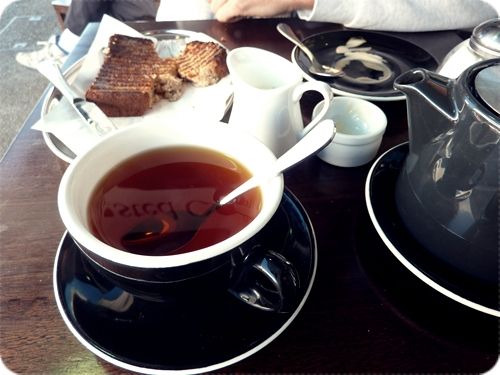 Two posts in one day! i have so many things to post here so thought I'd squeeze another one in.
Yesterday we bought gourmet sandwiches and ate them in the park. I love it when its cold but the sun is out. Great weather so i got to wear my long navy skirt ( I'm really liking long skirts/dress that are slightly fitted.)
After we had coffee (tea for me!) and banana bread at the white horse.
By the way, Yes, that is a to-scale plastic horse behind me (below) And has no relation to the White horse cafe (weird).

Wearing: handmade headband, vintage mesh shirt, vintage maxi skirt, vintage suede boots, bag - sportsgirl, pendant - balmain and rings are vintage & handmade.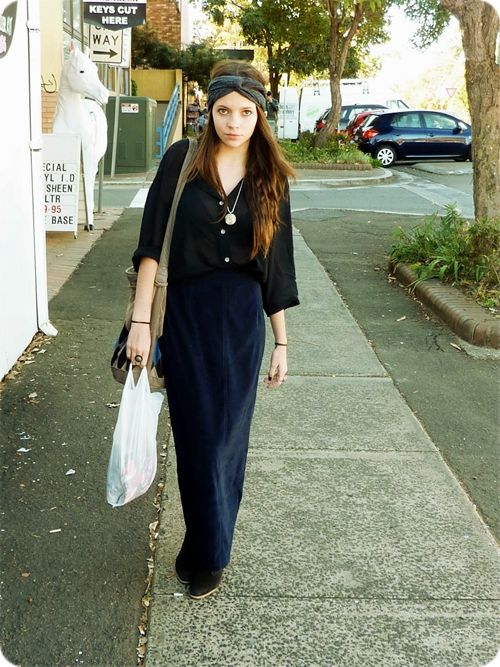 emma