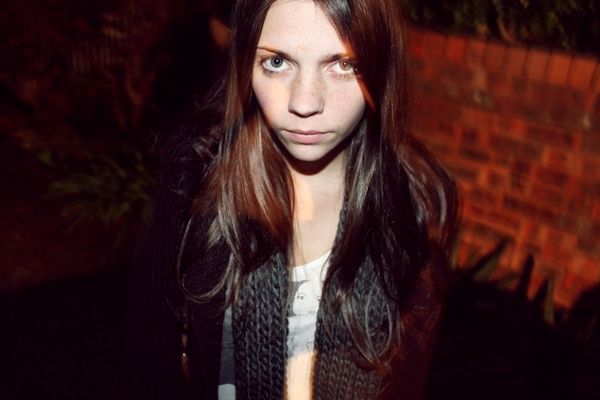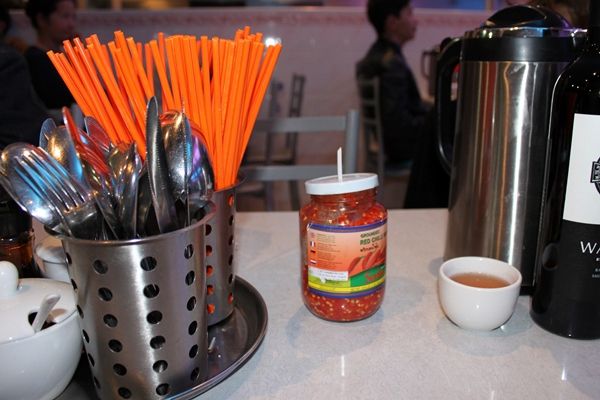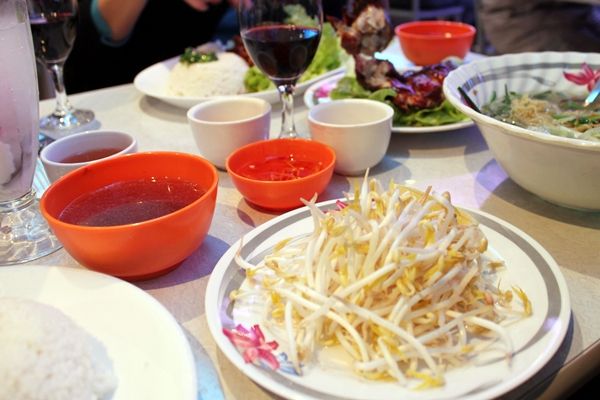 wearing: vintage boots, socks from We Love Colors, printed top from paddington markets, vintage thick knit cardigan, DIY button ring and bag from Colorado.
So its definitely winter in Sydney now. It was freezing the other night so i put on my favourite scarf and leather boots to go get some cheap Vietnamese food!
The meals were huge and i didn't even finish half of mine. We went home early to escape the cold and rented 'An education'. The lead actress was charming which made me love the 60s outfits even more than i usually would.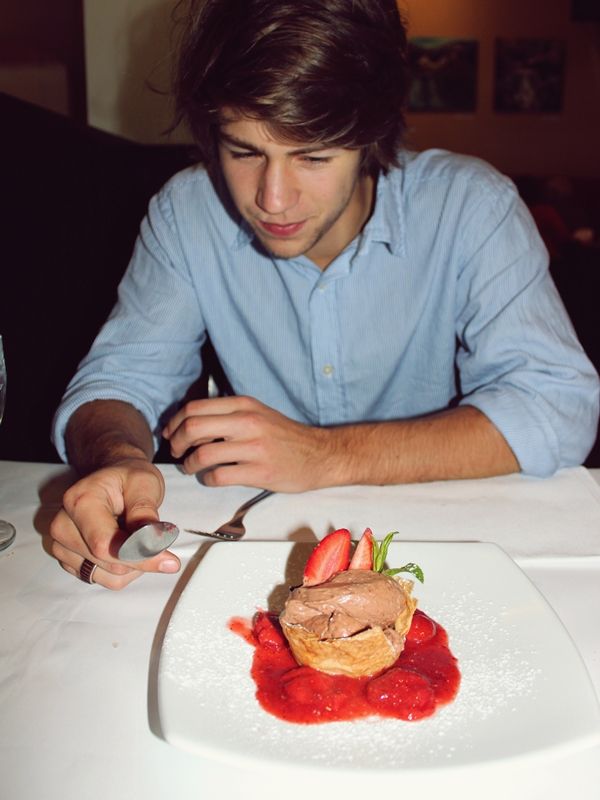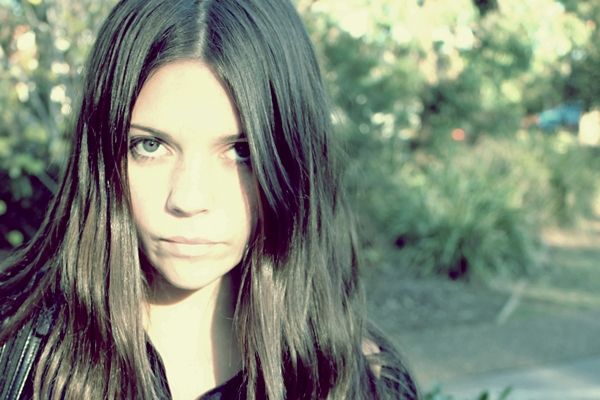 Today's lunch was a little more on the fancy/expensive side but was excellent. Pork dumplings, salt & pepper squid and chocolate mousse with strawberry sauce for dessert. If you follow me on twitter you'll know I am pretty much in love with dumplings and was pleasantly surprised to find them on the menu.

I can't show you my outfit from today because it is part of my next Product Review for a brand that i view as the under dog in the Australian fashion industry.

However i can show you my vintage leather backpack that i have fallen in love with because it can hold my SLR and you can't even tell. I think this one will be coming with me when I go overseas at the end of the month.


Hope everyone is having a lovely long weekend!
emma