Remember when I bought my pretty, pretty Fighting Fish
here
? Well here is his amazing new home! Presenting The 'fish bulb' by Star Redesigns!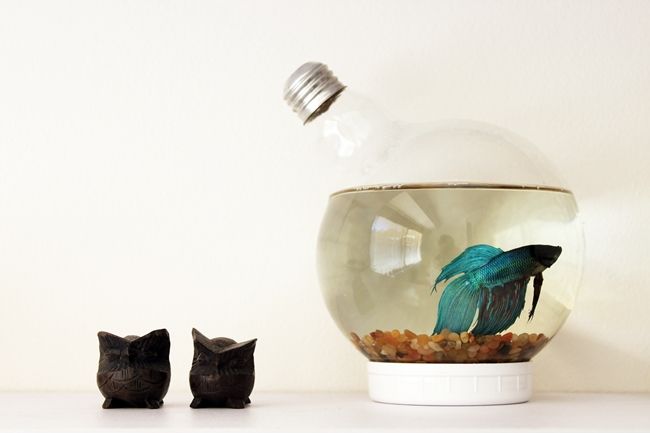 Star makes some ingenious creations which she sells in her etsy store.

As soon as I saw this I had to have one. I love keeping fish as they have a positive energy that adds a little bit of life to a room.
This bulb that once held light now holds a figure of natural wonder.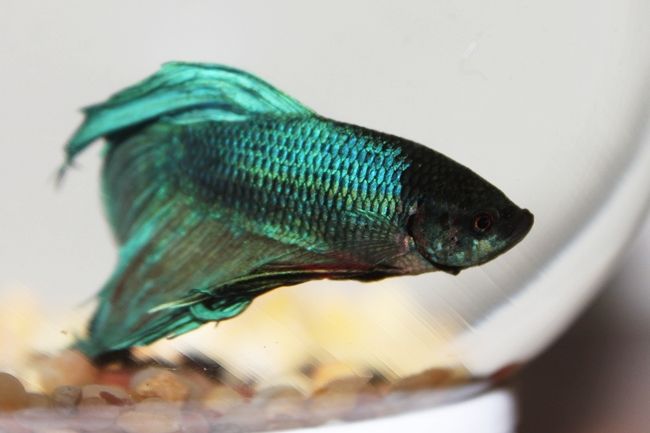 Item type: Home décor – Fish bulb


Material: made from Repurposed G40 light bulb
The stand to keep the fish bulb upright is a jar lid. One of the great things about this is that the bulb can be repositioned at different angles and changed whenever you want!


Perfect For:
-Female betta/fighting fish (or a small male)
-Guppies
-Sea monkeys
-Brine or ghost shrimp
-Aquatic snails
-Small aquatic plants
-Flowers-Plant cuttings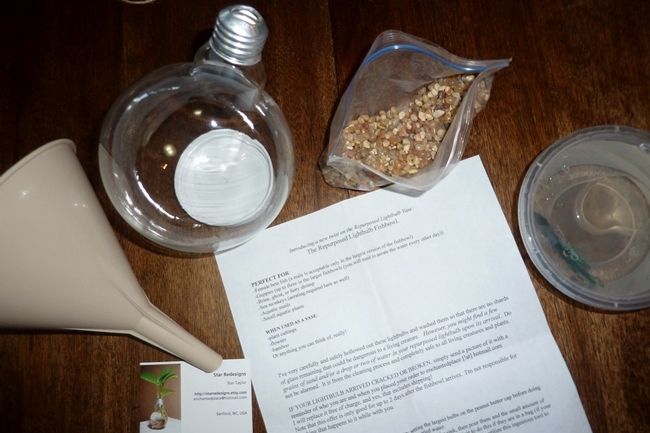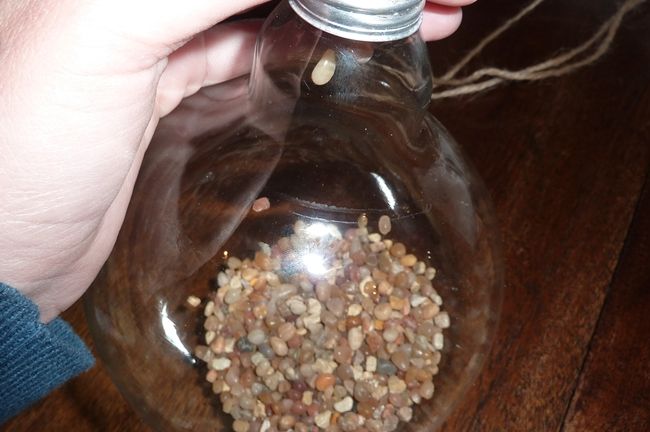 Comes with:
-Instructions on how to transfer creatures from the pet store to the fishbulb
-Proper cleaning directions
-5.2 ounces of aquarium gravel
-White jar lid-Fishbulb

Best climate: Room temperature. Not too hot, not too cold.

Where: Rooms with filtered natural light. Avoid putting them in windowsills unless you're prepared to battle some algae!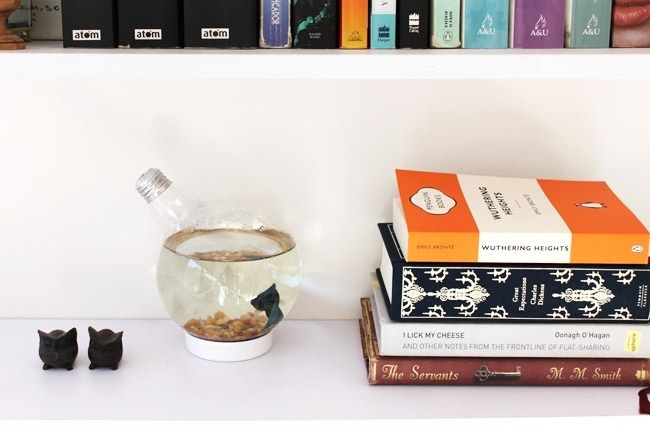 Tips: Use a small funnel to get things like rocks and fish inside. (everyone in my house told me that I'd kill my fish because it would never fit though the funnel. I decided to ignore them and as I poured my fish through the funnel it was in its bulb quicker than they could even think 'I told you so'.)

Price: This unique design will not hurt your wallet! Medium bulb = $16 USD, Large = $20 USD (plus shipping depending on location)

Etsy Store: http://www.etsy.com/shop/StarRedesigns
photo source: last from StarRedesigns. Others taken by myself
Thank you Star!
Review by Emma Lucey from Spin Dizzy Fall