wearing: vintage blouse
Shorts-cassette society
Bag- oroton
Shoes - flea market

On saturday Me and Luke went to the Finders Keepers markets at Carrigeworks.
It was very very crowded and hot inside (plus I had a little bit of a fever running) so I couldn't really whip out my camera because I could hardly get to the tables to look at them!
After we had a quick look around I high tailed it to the 'Frankie' stall and bought myself some goodies for christmas.


Go here to Laurens blog
to see lots of pretty pictures of the stalls (she went on the friday. Maybe not so crowded?)
On the walk home I got a couple pictures taken by a lovely young lady working for a street style website and for the life of me I cannot remember what it was. It was something like 'Sydney Street Style' or something. If any of you see my photo and some awkwardly answered questions somewhere give me a yell!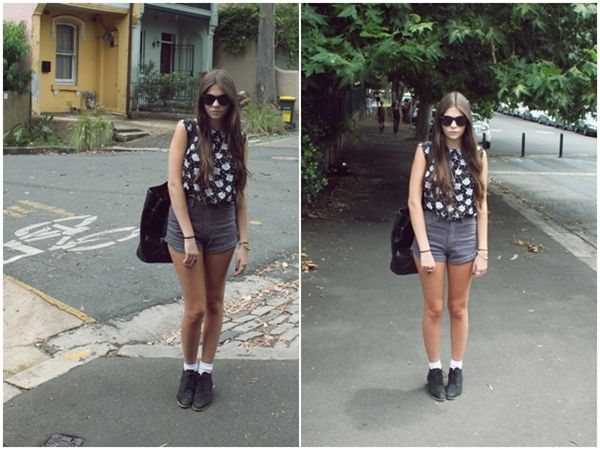 dear luke waiting for me



Frankie 'Spaces'



frankie 2011 Diary




emma