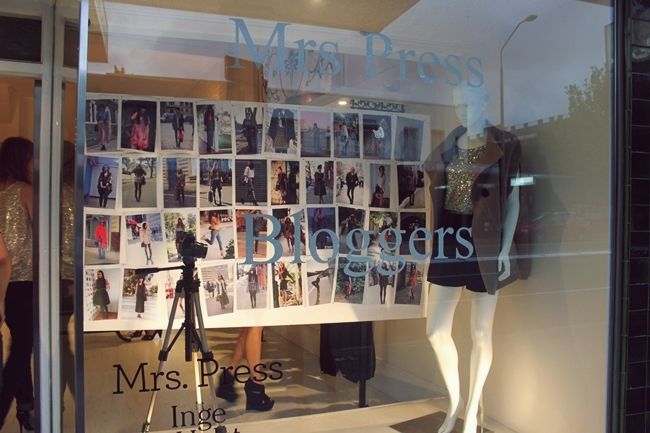 During the week me and my lovely blogger buddy, Brooke from re:new, went to check out the new collection from Mrs. Press and catch up with other sydney bloggers at the Mrs Press VIP bloggers night!

The 'Mrs.Press Dressing Room' in paddington is lovely! I was pleasantly surprised to find my photo in the window along with a lot of other amazing bloggers.
High waisted shorts with gold stars, capes with beaded buttons and sequined singlet blouses got a huge tick of approval from me! I think you all know how much I enjoy my shorts.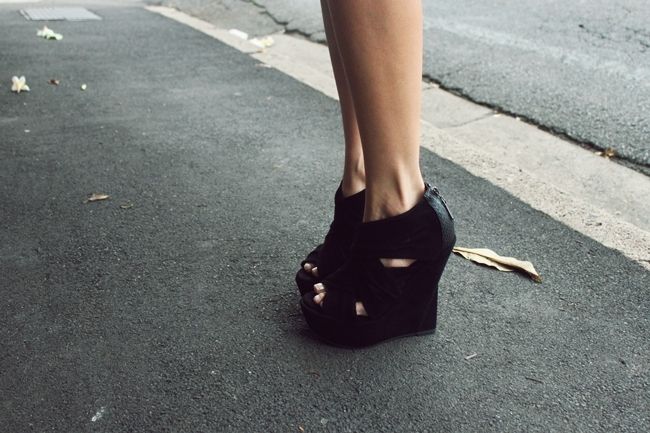 Brooke wore these amazing wedges and towered over me and my human-style heels!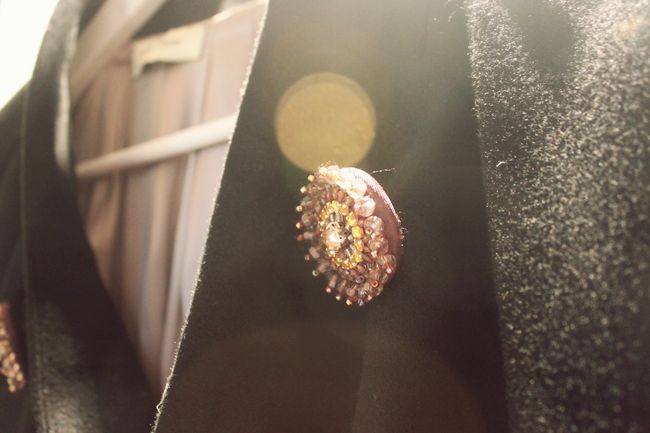 Cape. Also comes in camel. LOVE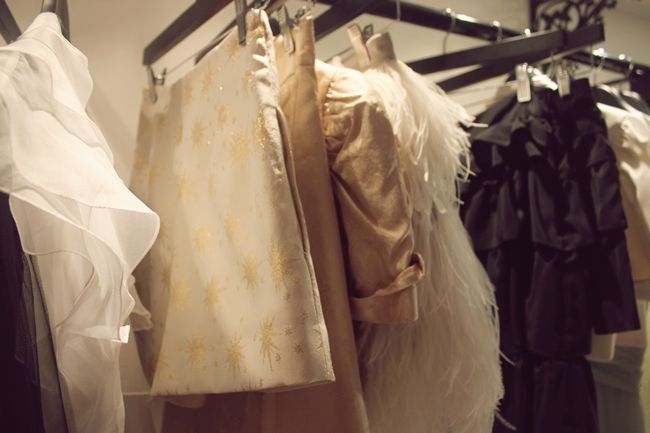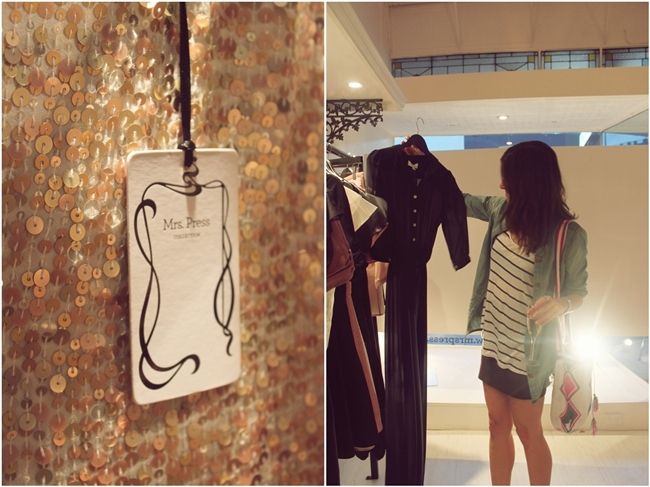 Brooke checking out the jumpsuit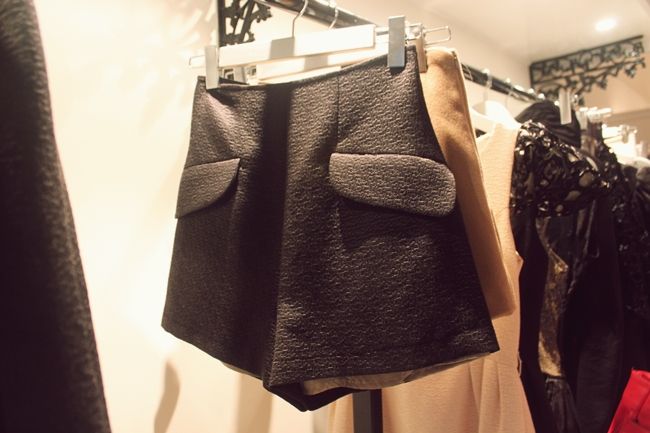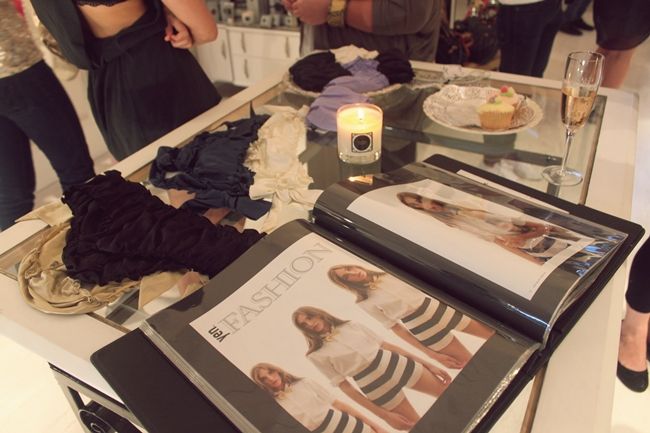 Cute knickers, candles and cupcakes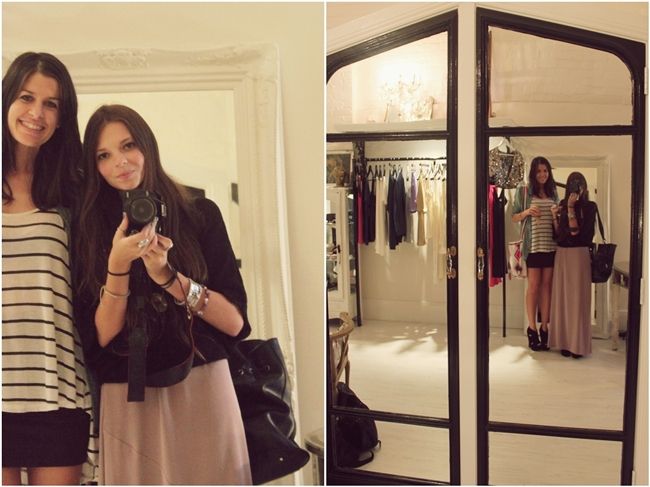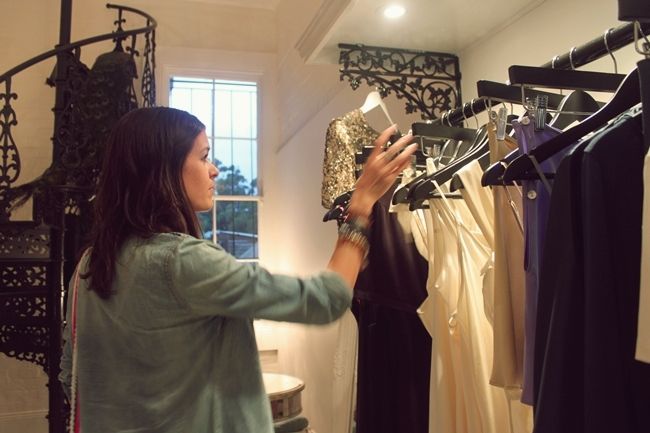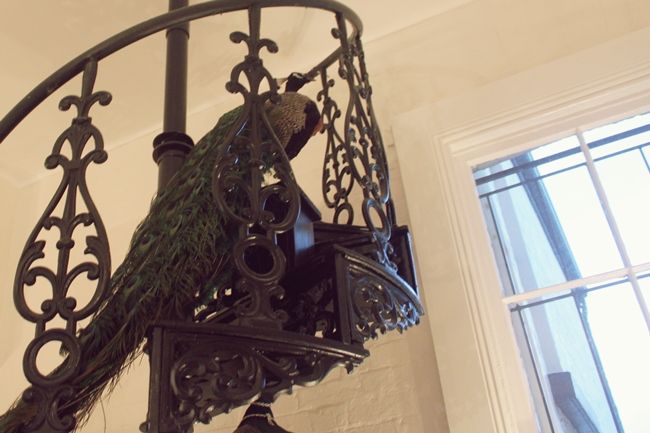 amazing staircase to nowhere with peacock and all

Some super ladies - Margaret, Brooke, Clare and Brooke
Outfit post and other photos from the night still to come. If you follow me on twitter you'll know I've had a big week and its not even over yet!

emma