wearing: jacket/boots - thrifted, tee - sportsgirl, bag - oroton.
I wore this on my very first day as an official uni student.
I swear this is an outfit post and not 'Pose for your first day of school, sweetie!' photos.
I love this embroided gold jacket. Perfect for the terrible change in season temperatures that go from freezing to HOT within a couple hours.
So far I'm really liking Uni and I get a lot of reading/knitting/chatting time on the commute.
Not to mention its an amazing coastal train that goes right along the ocean line and I can't help but stare at the sunrise in the mornings or the mid-day, deep, blue ocean as far as the eye can see.
Because of this I feel quite lucky.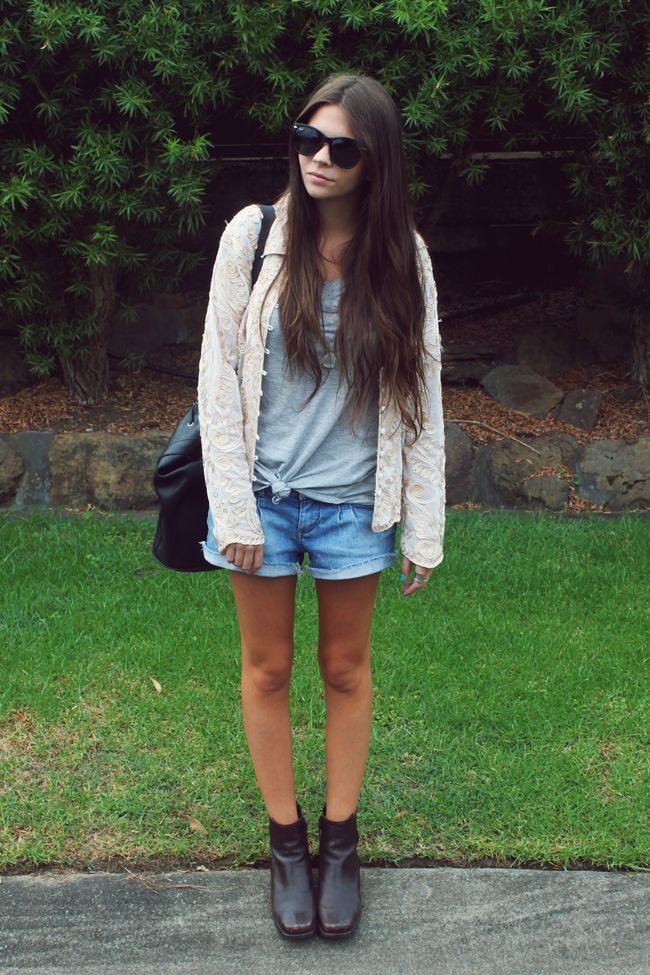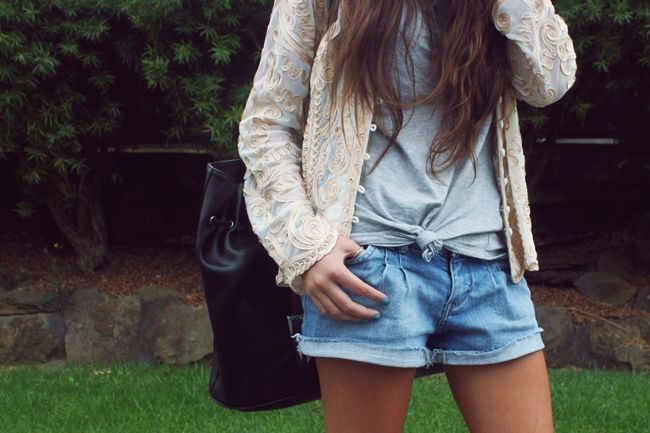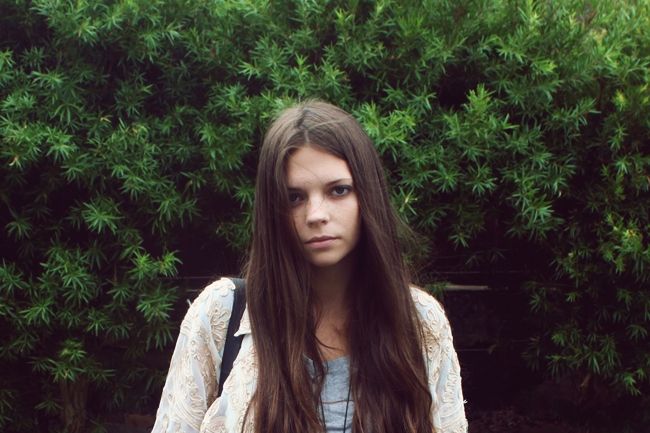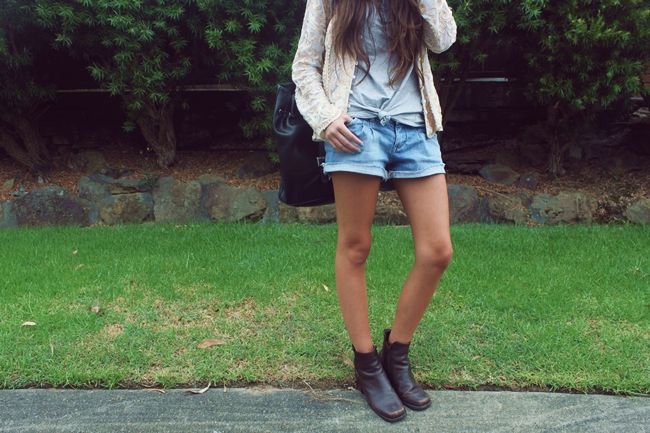 emma
p.s- i love this green nail polish!