Here are my shots from thursday (Day 4) of RAFW.
I attended Limedrop which I loved! As luck would have it I dashed into the show just in time and was seated front row.
I loved everything about the show. The shoes, the hair & makeup, the appearance of male models ("TWINS!"), the styling and of course the amazingly wearable collection!
Frankly this show was darn exciting. We all love haute couture but I find designs like this much more inspiring because I can wear something like this everyday. The collection from Limedrop was fun and damn hot.
I really liked the high waisted, long, fitted skirts paired with flowy blouses and the fitted high waisted pants (WANT them. NEED them.)
Oh and did I mention there was a kitty?
We got a kitty necklace in our bag too (Gift Bag photos still to come!)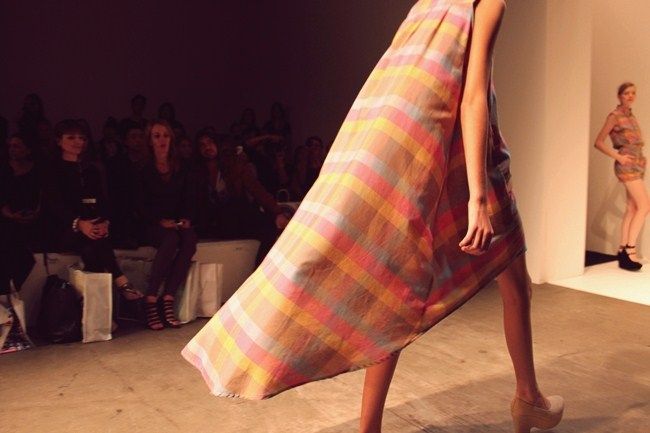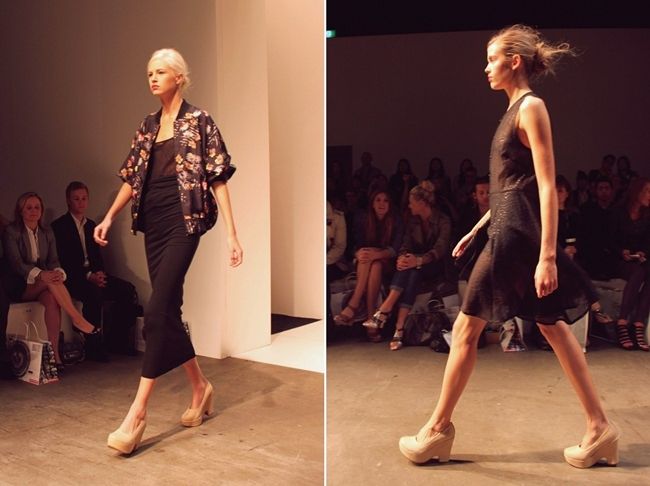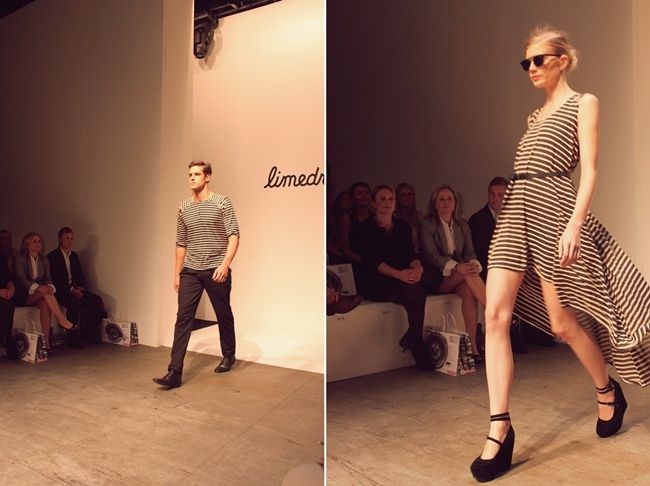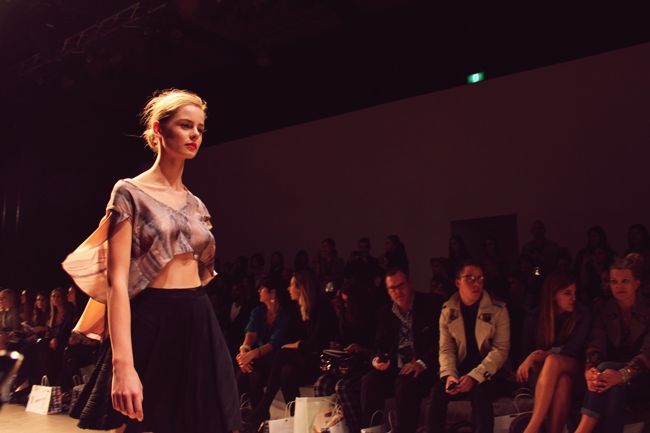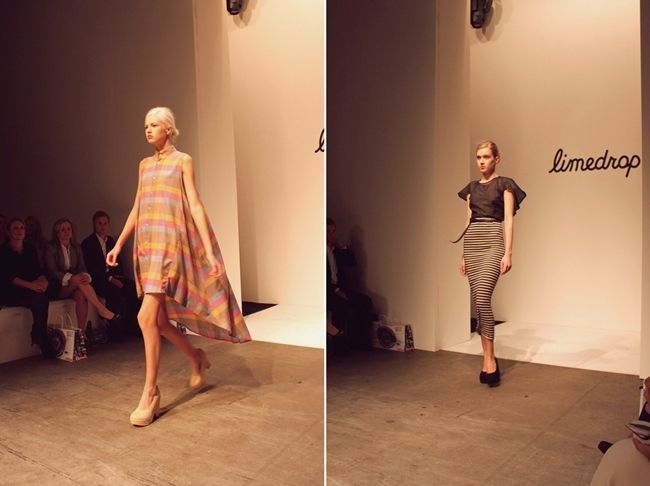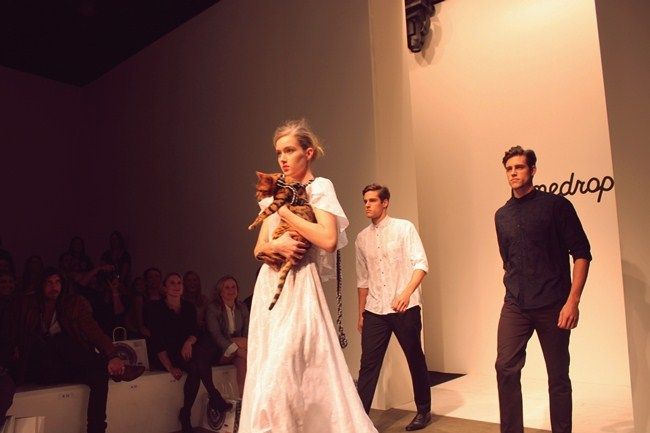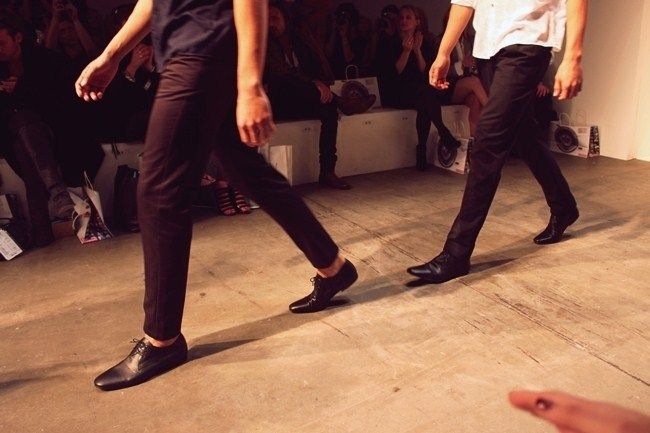 The show featured the amazing shoe designs by
The Horse
on the male models
I love their stuff, check out their facebook page
here

The Horse recently had an amazing stall in Sydney at the Finders Keepers markets too!
Below: Amazing group to spend the morning shows with!
Sally (
TheStolen Orchid
), Jess (
tuula
), Yenny (
studded hearts
), Mandy (
oracle fox
), Marg (
shinebythree
) and Joelyne (
The sydney Girl
)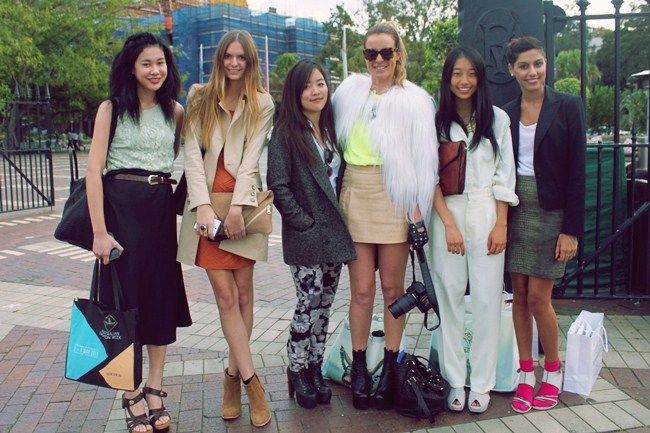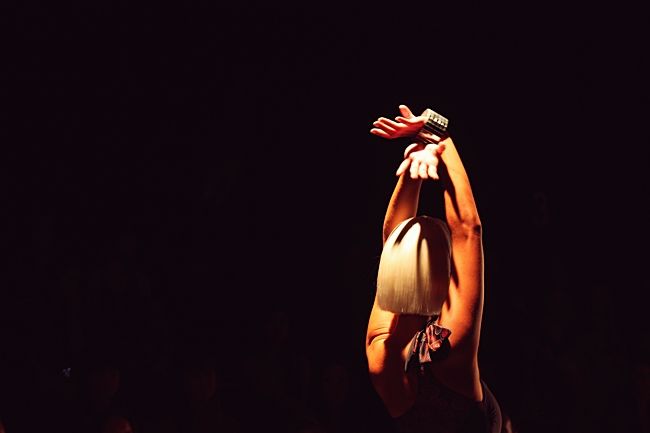 Bright coloured swimwear and bobs at Kooey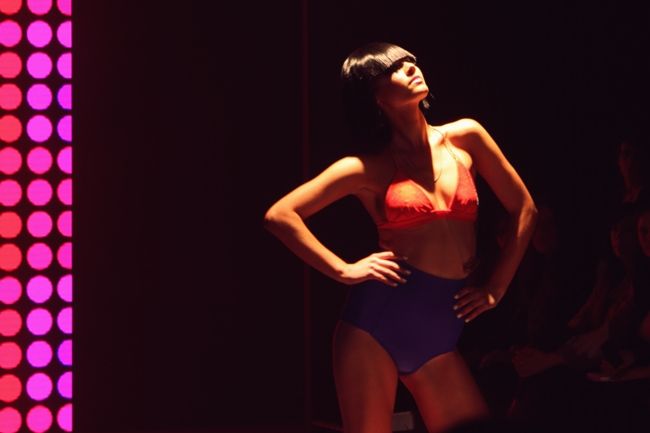 BELOW: Ready to Wear Group 3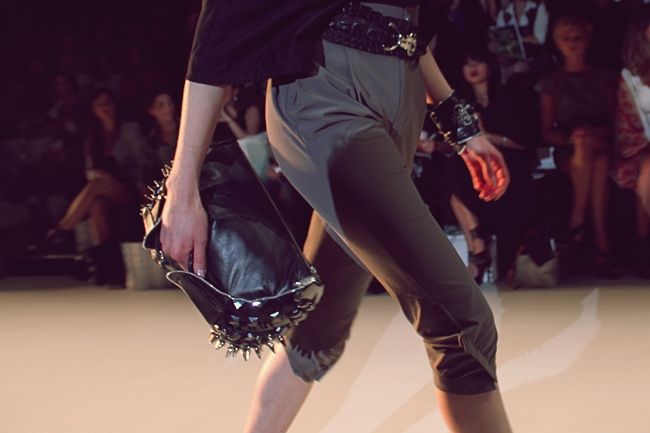 Studded clutch at Sally Koeswanto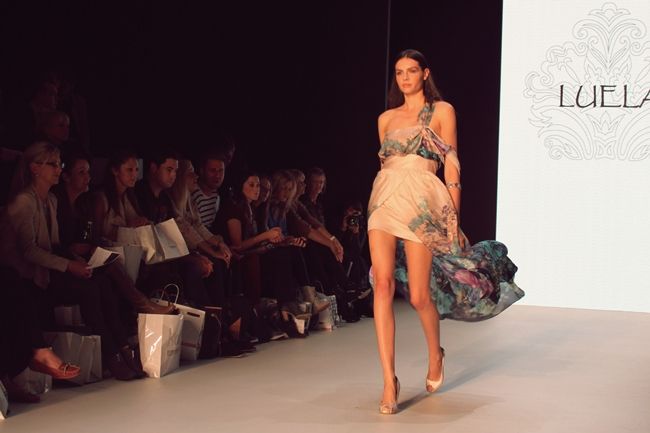 Sheer netted fabric and a little americana at Antonia Paris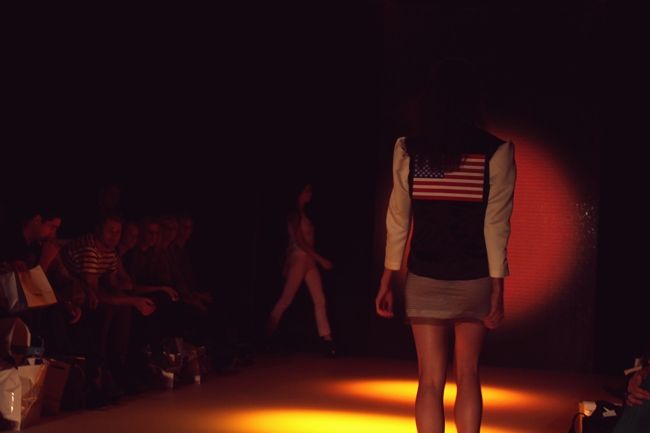 and the below is from the last show of the day Alistair Trung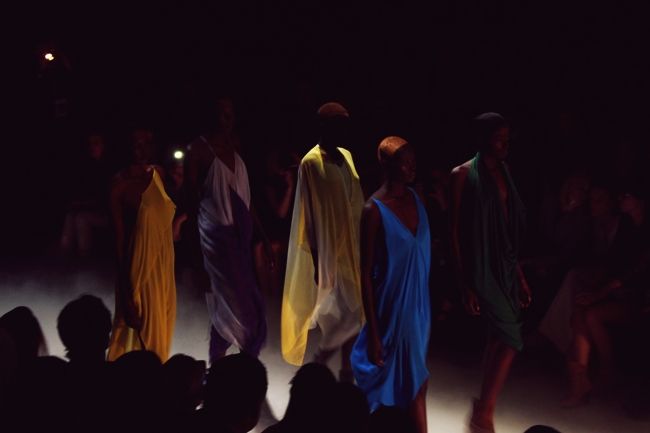 Street style and Outfit photos to come!
emma