Huzzah! An outfit post from day 4 of fashion week!
I wore this human eating, crazy coloured vintage knit coat and it was a little chilly that day so I was all snuggley.
Above are my outfit photos taken by the lovely Marg and below are some street style that were taken.
Also, while waiting for one of the shows we were talking in a circle and a woman comes up, sticks her head in the circle and quick as a flash took some photos of me and my sun glasses. I only realised what happened as she was walking away and I was then informed it was the one and only Patty Huntington! Glad I didnt recognise her behind her sunglasses in that moment because I probably would have made a huge fool of myself!
Above was taken by Yvan and featured on
facehunter.com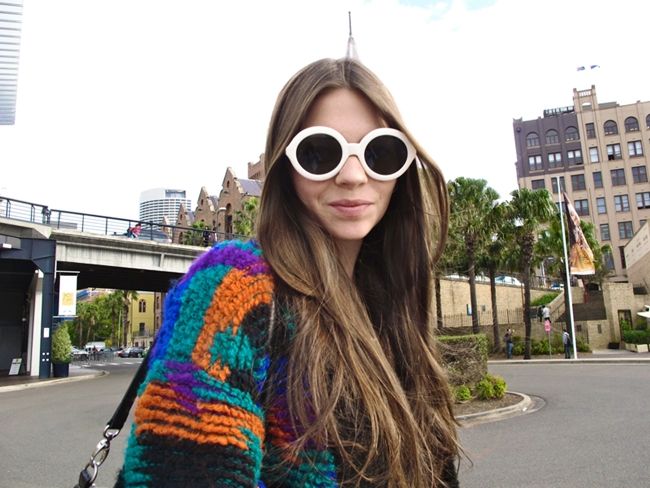 Another by Yvan Rodric featured on his
visual diary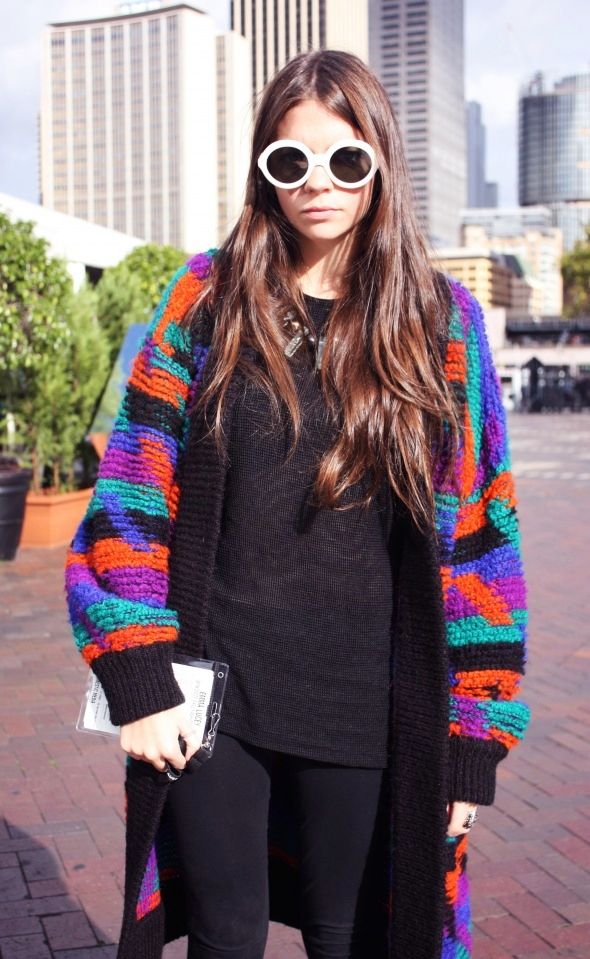 from walking wardrobe blog
and a couple snaps taken by the dear Joelyne from
'The Sydney Girl'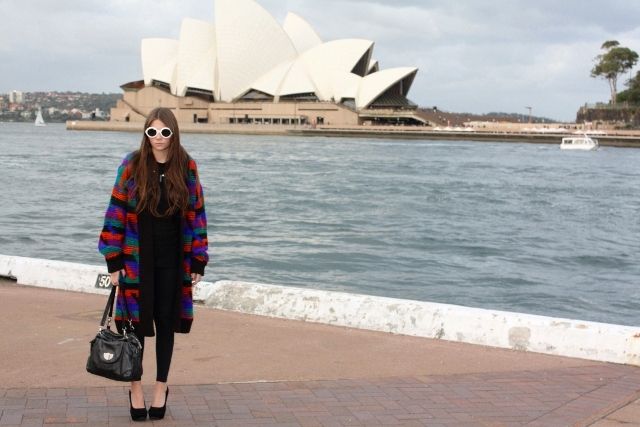 emma