wearing: vintage pleated pants, sheer singlet over basic black singlet, Armani cropped cardigan, shoes from rubi (shhhh) and my vintage eel leather clutch.
The last day was busy but everyone was much more relaxed so we decided to take some photos along the water side.
I wore these amazing high waisted pants (that look like a skirt) that I found a year or so that I have been wanting to wear but never had any place to wear them.
As you can see in my photos I have made an effort to show that these pants are in fact pants by storming up and down the walkway in front of the water. (And you thought I was just being all graceful-like, right?)
The lovely (slash legendary) Zanita took my photo which is like a little blogger dream come true even though I had been hanging out with her (and a whole group of amazing bloggers) all week.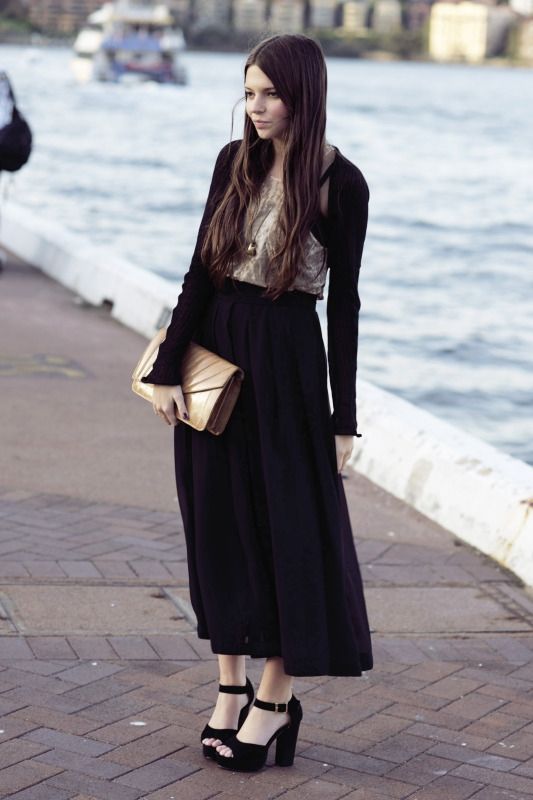 Both above and below photos taken by
Zanita