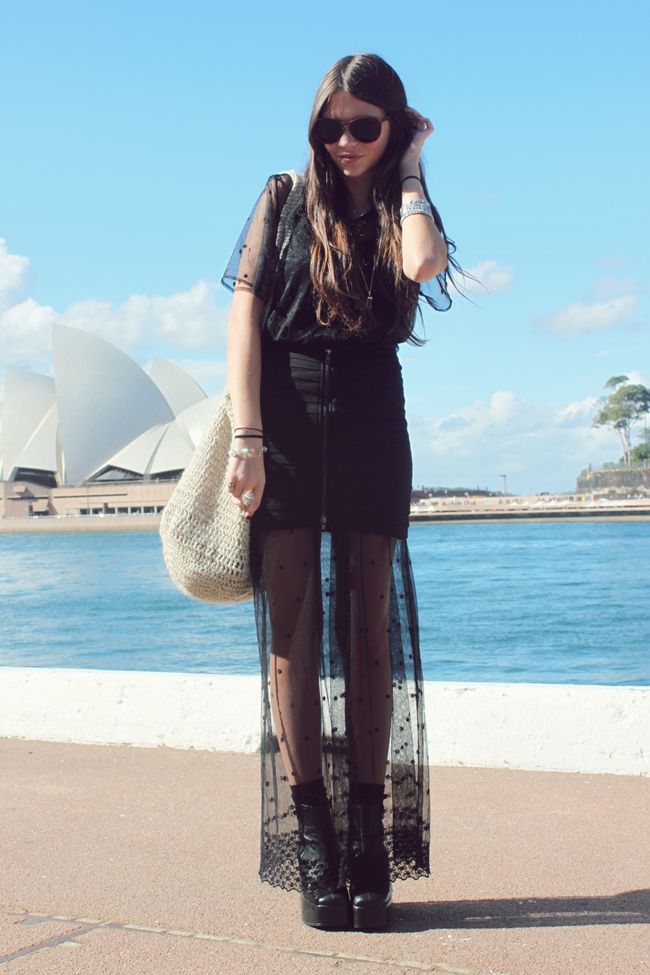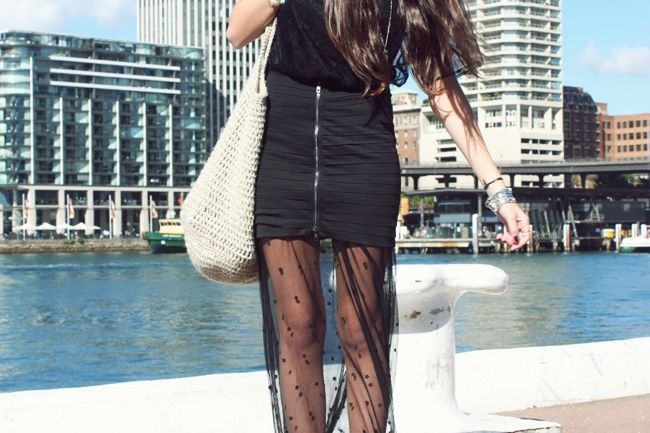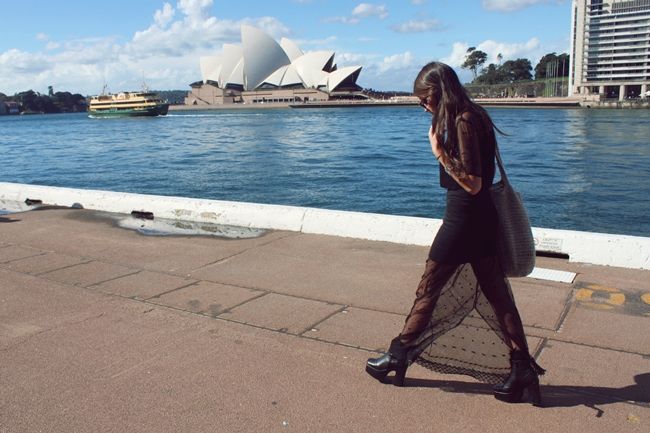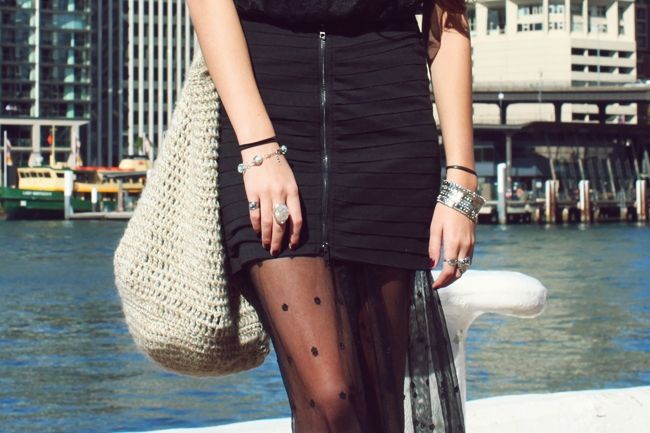 Wearing: Vintage Lace Maxi dress, Zipper skirt over the top from
Lola vs Harper
, thrifted sunnies, top, bag and platform boots.

Thanks to the lovely
Nicole
, I have some outfit photos from Day 3!
I decided go a little abby-lee on day 3 and layer my Lola vs Harper mini skirt over a lace maxi.
In between shows we would easily kill time by chatting and eating either somewhere in the rocks or right by the ocean at the OPT. I was lucky enough to be given a pass for the Rosemount Botanicals Wine Bar (you know, just the place where everybody who's anyone will go to hang, drink free wine, gobble up canapes and have special fashion related meetings) which became our spot of choice to chill out and relax with some orange flavoured rosemount. (as seen below)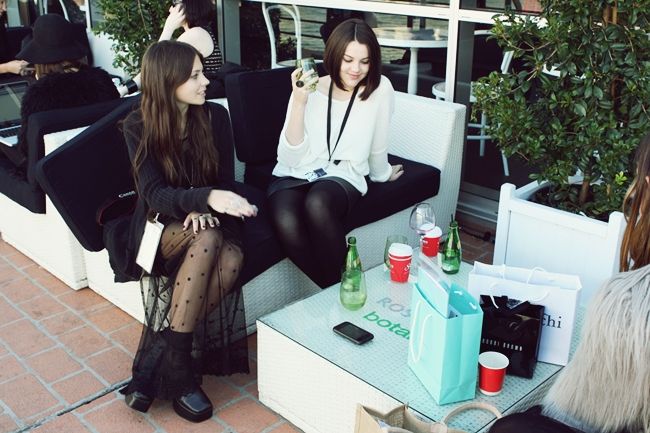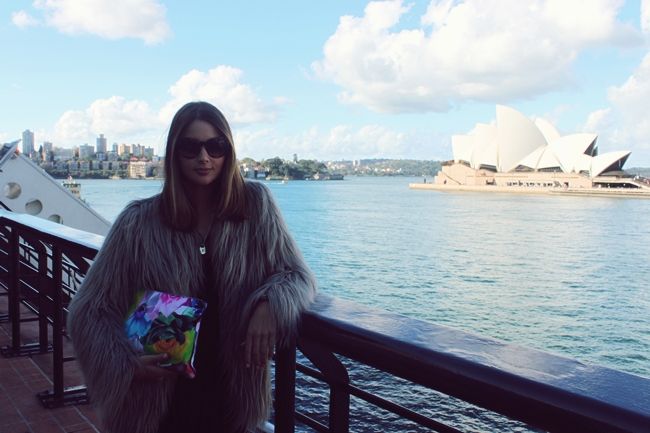 Sara from
harper and harley
The lace maxi up close (photo from
Nicole
)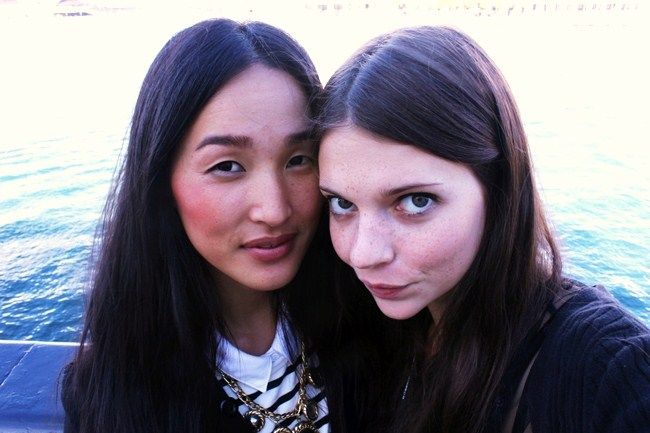 Nicole and I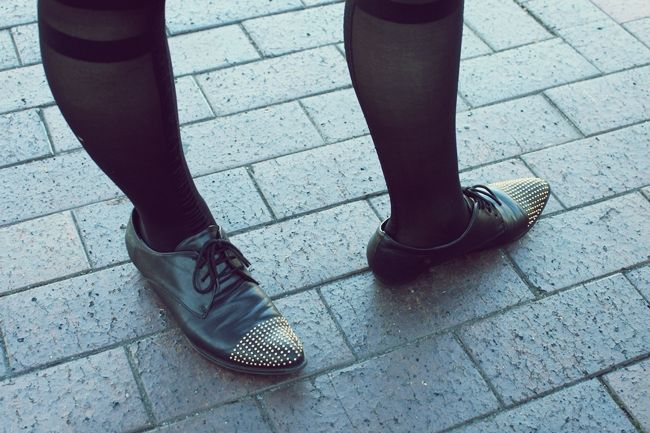 Studded oxfords and chain back dress on Chanelle from
Not So Naked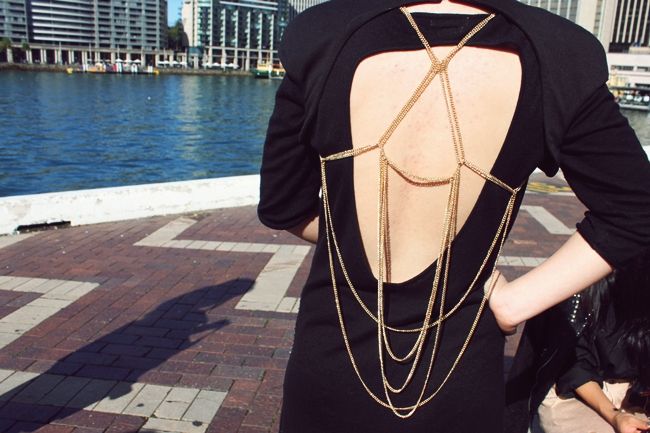 Below: Liv (
strayed misfit
) in Stylestalker dress and her amazing metal purse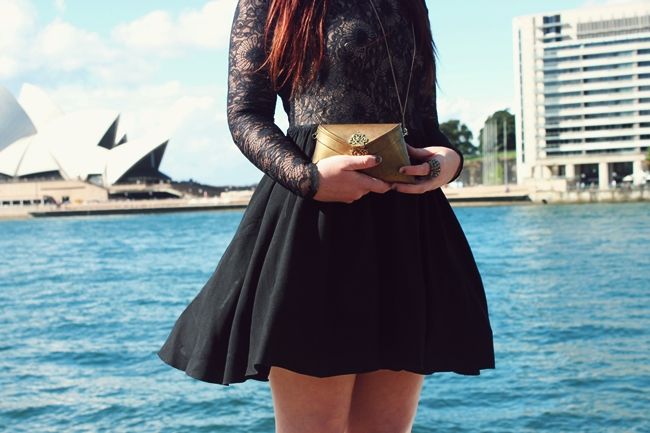 Zanita
wearing her
'Zanita for Funkis'
clogs
Myself, Nicole and Sara. Street Style photo thanks to
Walking Wardrobe
Next Post: Photos from the afternoon shows and After Party photos!
emma