Magdalena Velevska and Shakuhachi photos from the morning of Day 3!
Wednesday was a long and busy day for me and it started with one of my favourite shows of the week; Magdalena Velevska.
My favourite pieces were the more basic dresses with lovely pleated skirts and a pop of colour with embroidery on the chest and along the neckline.
The show also featured tassels which one of the on-going details that appeared in my favourite shows.

I didn't have an ideal spot for photo taking in this show so below I have pulled a couple photos from tuula. Jess from tuula was the HP blogger competition winner and was always seated prime position, so visit tuula for amazing coverage of all the best shows.

Next show was Shakuhachi (also note the tassels!) I managed to receive a front row bag which contained one of the amazing bracelets featured in the show (pictures to come)

And lastly a sneaky street photo with Jess after the morning shows. As you can see this girl always attracts the sun, even on a cold day. And please disregard our weird crouch pose, it is due to our severe height distance (I swear Jess has 2ft on me).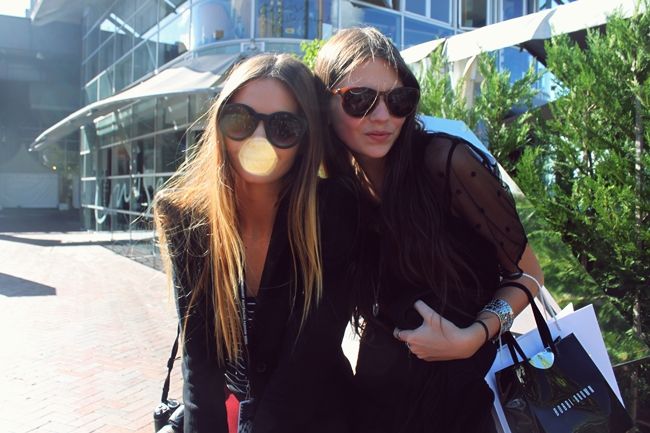 More Day 3 shows, street photos and outfit posts to come!

emma