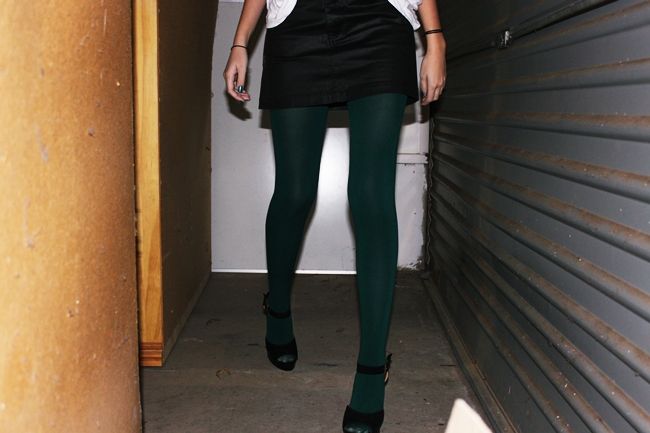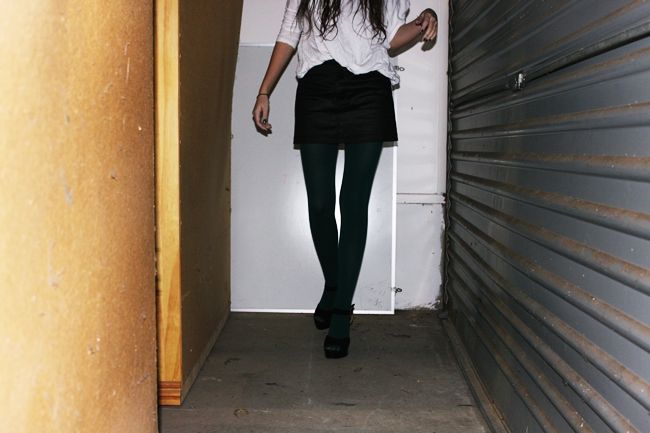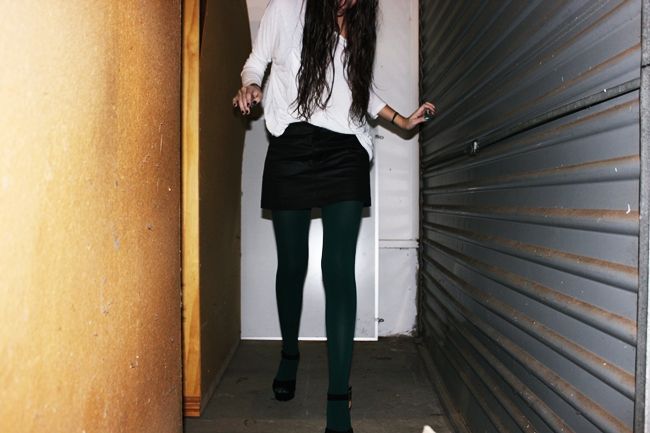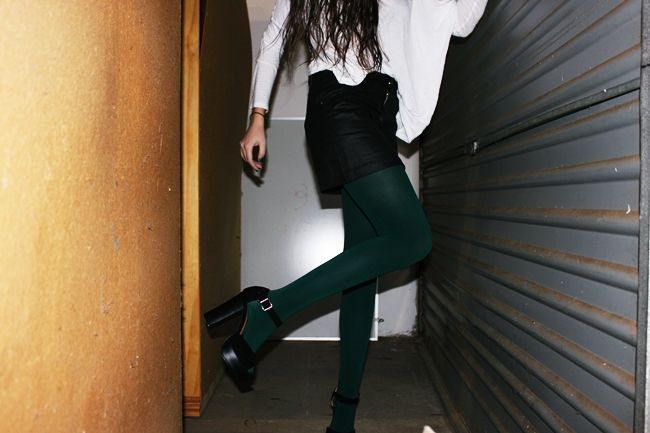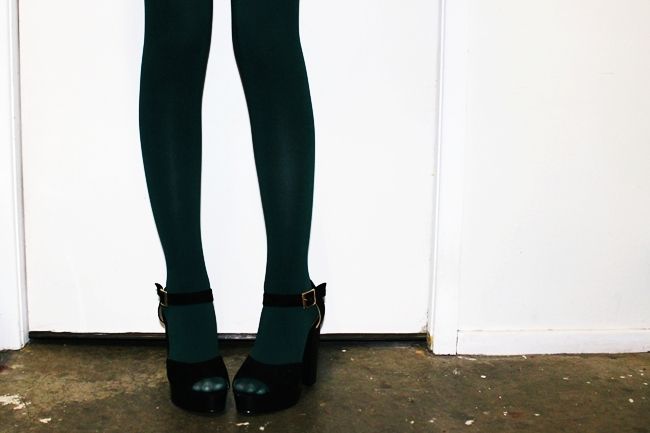 wearing: top - cotton on, skirt - cassette society, shoes - rubi and tights from We Love Colors

What else can I say about these tights? They are freakin' GREEN! I'm mostly impressed by the pretty 'forest' shade of green. Its actually called 'Hunter Green' and its from the always amazing
WE LOVE COLORS
. Over at We Love Colors they have free shipping to AUS/NZ on all orders over $30! So go on and get some colour to warm up your winter because the offer ends August 31st. As the name suggests they have colours, oh yes! (over 50!)
I wore this outfit out one night a week or so ago and had strangers talking to me about the green! I was later dubbed 'the girl in the green tights' by friends and strangers alike. It's crazy the way a little colour makes an impact!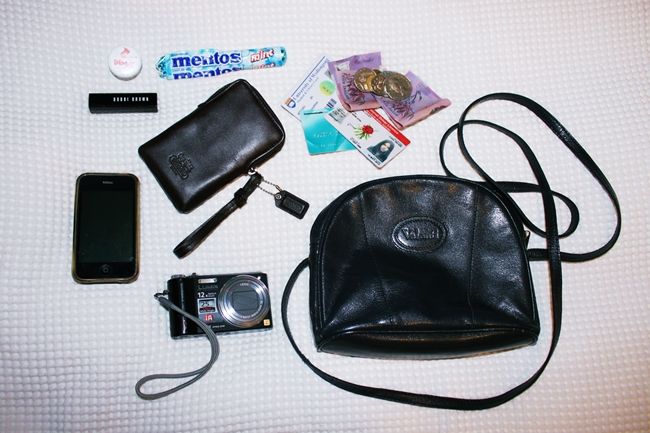 And lastly here's a little sneak into some things I like to take out at night:
Chapstick, bobby brown lip colour, mentos, cards and moneyyyy, COACH leather case, iPhone, little digital camera (or a disposable with a flash) and a little vintage strap bag.
emma