As you've probably heard, Bowie was a lovely way to finish an amazing week!
The runway was covered in a layer of rock salt and as soon as I rushed in to take my seat I almost feel straight into it! Mmm tasty.
I sat second row with Nicole and Zanita who let me squish right up next to her to get some of these shots (check out her magical coverage of the show here)

This show was very exciting as it featured sky high hair, a tower of smoke and mist in the middle and not to mention the intricate gowns and headpieces.

After the last show had concluded a sea of people streamed from the OPT into the night and we decided a big dinner was needed for the bloggers to farewell the week that was.
We trotted down to china town, had some pre drinks and then jumped into a couple booths at a sushi restaurant.
And of course, dumplings were involved.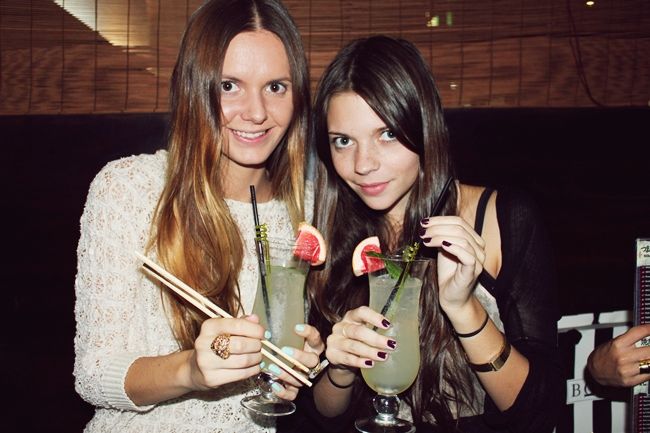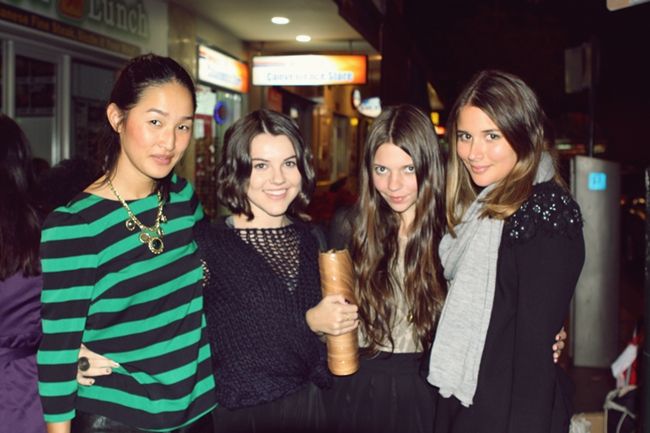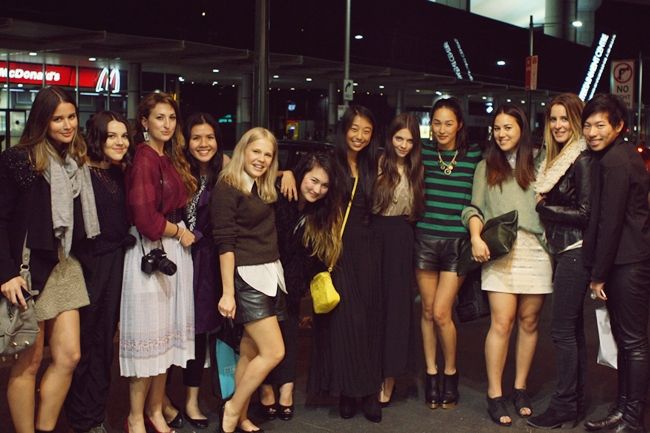 Sara, Georgie, Maria, Sophia, Jessie, Channelle, Marg, Myself, Nicole, Rachel, Mandy and Darren.
(last two images courtesy of Nicole GPV)


It was a lovely night but surprisingly this is only half of the group of bloggers that I hung out with during the week! I had so much fun meeting new people and finally seeing the girls and guys I had only seen on my computer screen before.

Also I'd like to note that after having Nicole point out the 2nd last picture, I will never look at my eel skin clutch the same again because it looks like I am holding a breadstick! The new trend, food as fashion? We'll have to wait till next RAFW find out!
emma