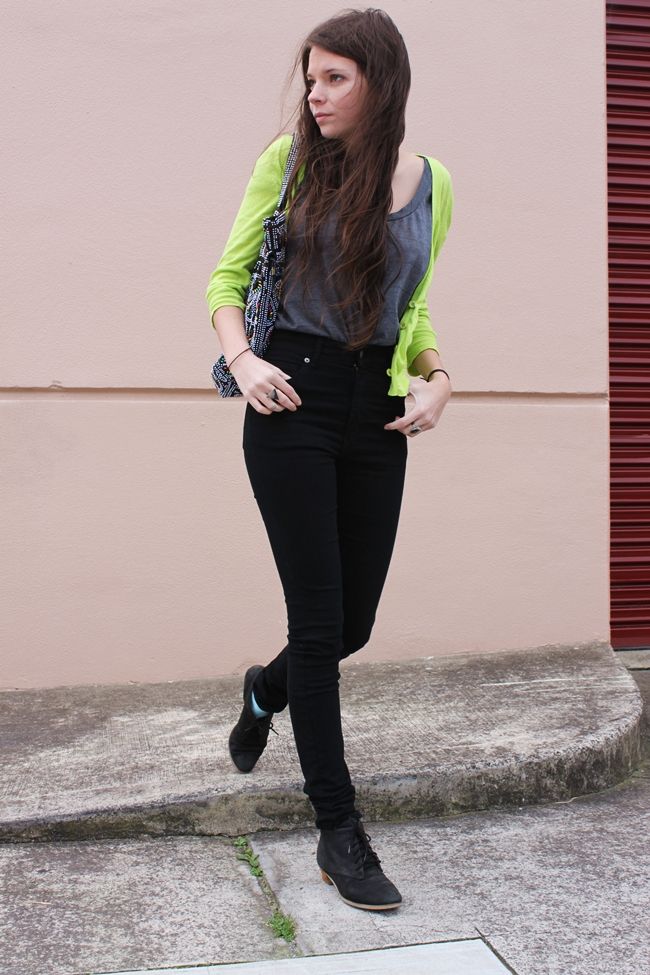 wearing: cardigan - marcs, jeans - cheap mondays, tee - sportsgirl, necklace - Limedrop, bag and boots are vintage
My holidays have started and I've been happy to go out opshopping and drinking tea as much as I can! I love my high waisted jeans and I decided to mix in some bright colour and a vintage beaded bag.

I'm really fond of old cars which explains the green vehicle behind me below!
Also don't mind my hair, it's still a bit damp in these photos, hehe.
emma