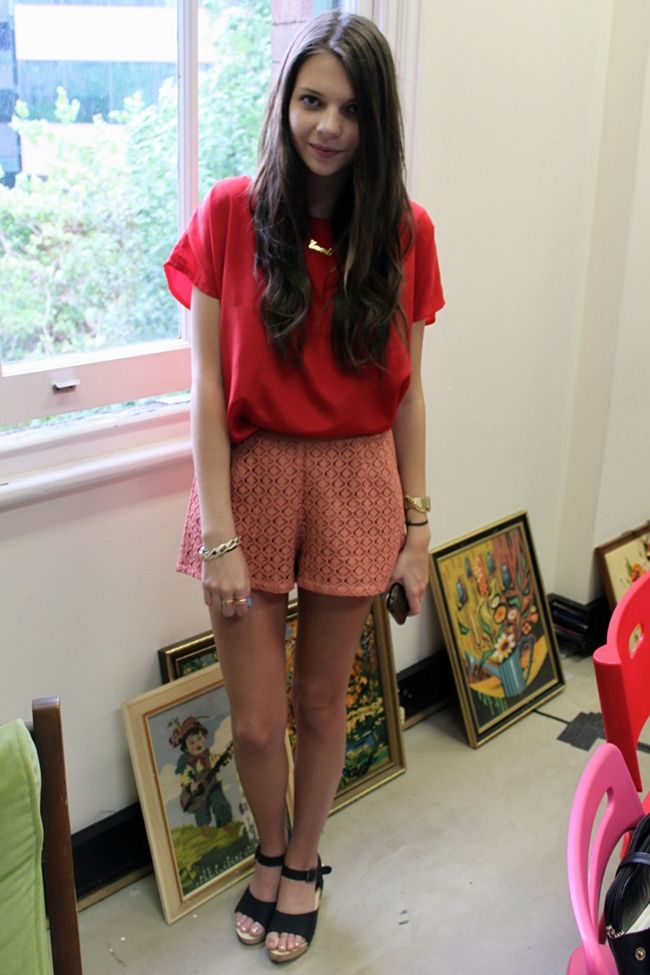 Myself with Thu, Jess, Sophia and Nicole.
Pip (BWA), Nicole and myself.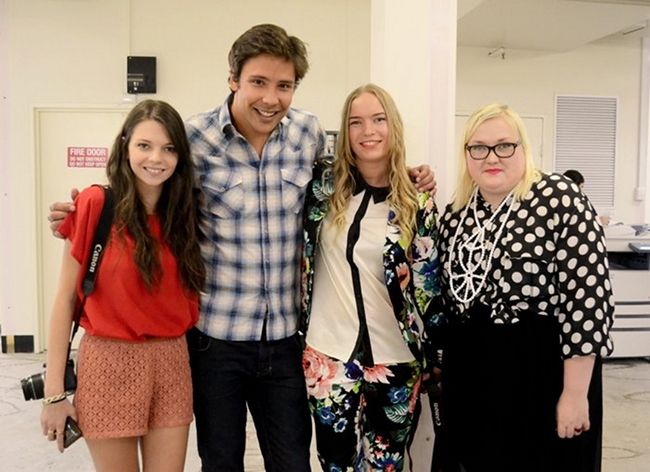 Me, Nick (from the Iconic), Kristal and Hayley.
wearing: Shorts by Shilla, Vintage blouse and watch, 'Emma' necklace from mynamenecklace.com, House of Harlow ring, rubi clogs and Kristal's amazing blazer in the last photos (the wind got a bit chilly on Wednesday!)
On Wednesday morning I attended a Blogger Breakfast set up at The Iconic head quarters.
We were treated to sweets & pre-lunch bubbly while Sarah Gale gave us the low-down on The Iconic and what to expect in the near future.
I'm really looking forward to seeing new things from the Iconic and after a behind the scenes tour of their office I am sure there are excellent plans in the making.
My favourite item presented on the day were the bright green slippers (above).
I am so eager to get my hands on some loafers or slippers for the summer that I've been asking everyone I see with them where they got them from.
It was also a chance to wear my (new) name necklace. I've never had a name necklace and this is a little more exciting than a coke with my name on it!
emma