We set off into Centennial Park in Sydney with darling photographer Nicole Cooper of blog
Confident Liar
. We each styled our own outfits with a vintage twist and teamed them with stunning jewellery from
Samantha Wills
.
I had the most amazing time skipping around in the bright red tutu skirt from State of Georgia! Also check out that huge collar necklace by Samantha Wills in the first photo. Wowza! is all I have to say about that.
As you know I was the guest editor for Breakfast With Audrey last month so the group shots all in white made me feel like part of the team. I had the best time with these girls that day even if it was 30 degrees!
Breakfast With Audrey have 10 pieces from Samantha Wills to giveaway so
enter here
for you chance to get your hot little hands on something lovely.
Below: Here's a cheeky goof shot for the road. Hello there!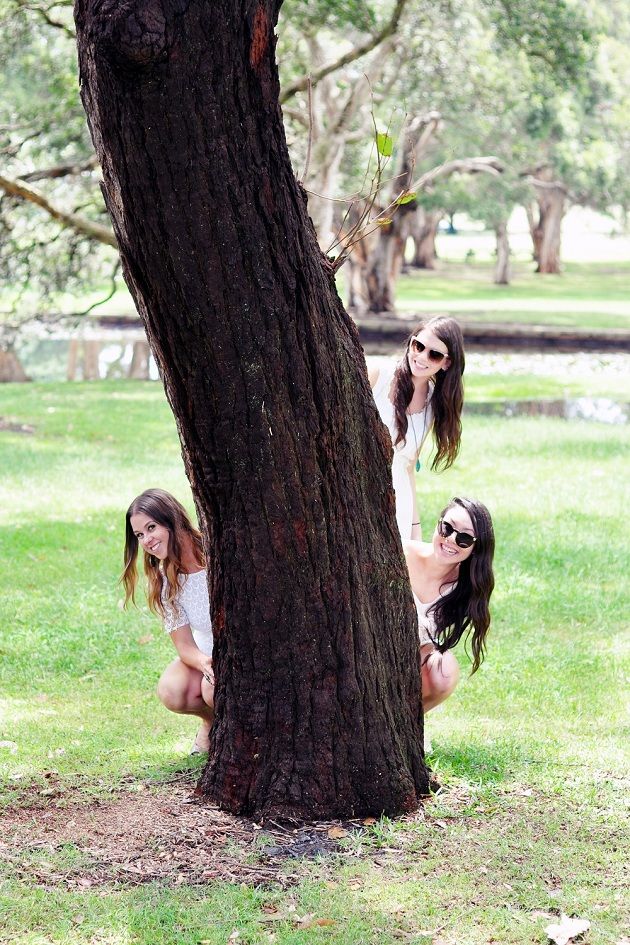 P.S. The winners of the MIMCOLLECTIVE giveaway are Nicole Barnes and Michelle Elaine!
Congrats to the winners and good news because there is another giveaway planned for this week on SPIN DIZZY FALL!
emma